SUSTAINABLE LIVING
Yes, electric cars are the future - but there's still a long way to go
Expensive, impractical with ambitious targets, the government will struggle to deliver on its electric vehicle promises, says Sean O'Grady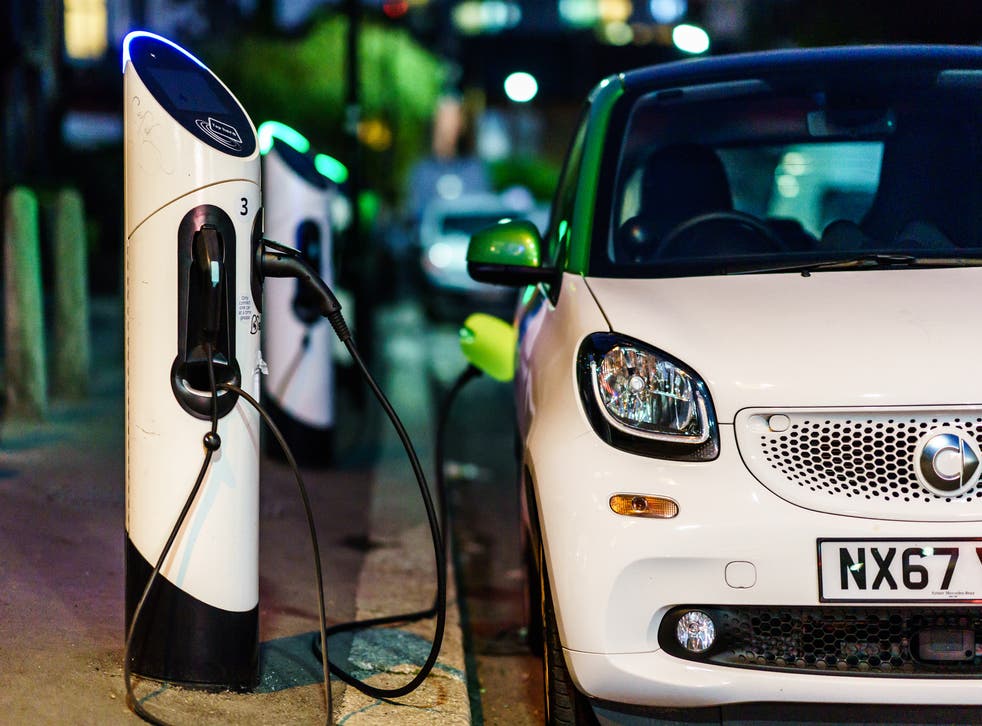 T
he government has set a target of no new petrol or diesel cars to be on sale by 2030, and hybrid electric/fossil fuels will disappear from showrooms by 2035.
The battery electric car, in other words, will need to go from its 2 per cent share of new cars sales now all the way to something much closer to 100 per cent within about a decade.
With the targets being ever more ambitious and with the cost of buying an electric car still relatively high, we're entitled to ask whether Britain can do it.
The car trade isn't sure. In the latest in a series of industry summits trying to figure out how exactly the green revolution is to be completed, Mike Hawkins, the chief executive of the society of motor manufacturers and traders (SMMT), the industry body, declared that "we will not meet our goals until we change the hearts and minds of consumers".
He points out that what sales there are of electric vehicles - rapidly expanding but from a very low base - come from fleet and business users rather than individual households, and for obvious reasons.
Read more:
The reductions in the incentives to purchase an electric car - with another £500 lopped off the grant recently - and the continuing problems for many households in charging them mean that even the most environmentally aware citizen might find an electric car difficult to run.
Only one in three British households live in homes where a charger can be easily installed - with drives or other off-street parking. Those in flats and terraced houses cannot be expected to dangle yards of cable along pavements and out of windows. Meantime our street side parking is totally inadequate, and as many as one in ten of commercial charging stations, often far away in motorway service stations, don't work at any given time.
Many remain slow to charge, and difficult to make a payment on, and the cost of electricity from them, in equivalent terms, is about the same as filling up with unleaded. Mr Hawes and other industry figures beg the government to provide stability in the fiscal framework and to go much further in building charging infrastructure and indeed the battery giga factories needed to strengthen the domestic motor industry.
They're grateful for what the government is doing to boost the electrification programme - but they naturally want more.
The car folk are not alone in their ambitions. Ed Miliband, the shadow business secretary, wants to lend less well-off consumers (means tested) the money, interest free, to buy a new electric vehicle. Even so it is only a loan and, with the cheapest small electric cars costing about £20,000 it would still be string of a stretch for poorer people.
For them, the reality for the family needs will probably still be a traditional used car with a petrol or diesel engine would remain the only affordable option. How will governments choose to tax such older dirtier cars in future? Though remote now, it will become a more pressing social and optical question as 2030 nears. After all, it is perfectly possible that electric vehicle production and supply into the UK won't be sufficient to mee the targets in any case.
Grant Schapps, the transport secretary, is upbeat about a greener future for personal transportation at the industry summit but made one throwaway remark about the plug in car grant. Explaining, in simple terms, why the Treasury decided to cut it from £3,000 to £2,500 and confine it to cars costing less than £35,000, Mr Shapps hinted that the soaring sales of electric cars were costing the government too much in grants.
He mentioned that the grant would be something "we continue to review as we progress" and that could well mean that the more successful it is the more it will be reduced until it is phased out entirely. The cost of electric cars may well come down as production expands and economies of scale kick in, but the retail price may well remain above the reach of many. Indeed, Mr Miliband's interest-free loan scheme might also merely allow the car makes to inflate their list prices and profits as the cheap-loan subsidy pushed demand higher.
As we all know in our private lives, setting ambitious targets for, say going to gym or building up some savings are the easy bit. Any fool can do that, which may account for their popularity with politicians. If they are far away enough - 2030, say - then they can be too easily forgotten about.
Mr Shapps says he will soon publish a "delivery plan" and a green paper on post-Brexit UK emission standards for new cars; but it still feels like the electric car revolution hasn't really started rolling.
Join our new commenting forum
Join thought-provoking conversations, follow other Independent readers and see their replies