10 amazing travel ideas to satisfy your wanderlust
Enjoy cultural cool in Zagreb and Paris, swim in the crystalline waters of the Caribbean and discover the boho neighbourhoods of Lisbon this summer
Tuesday 06 June 2023 17:22 BST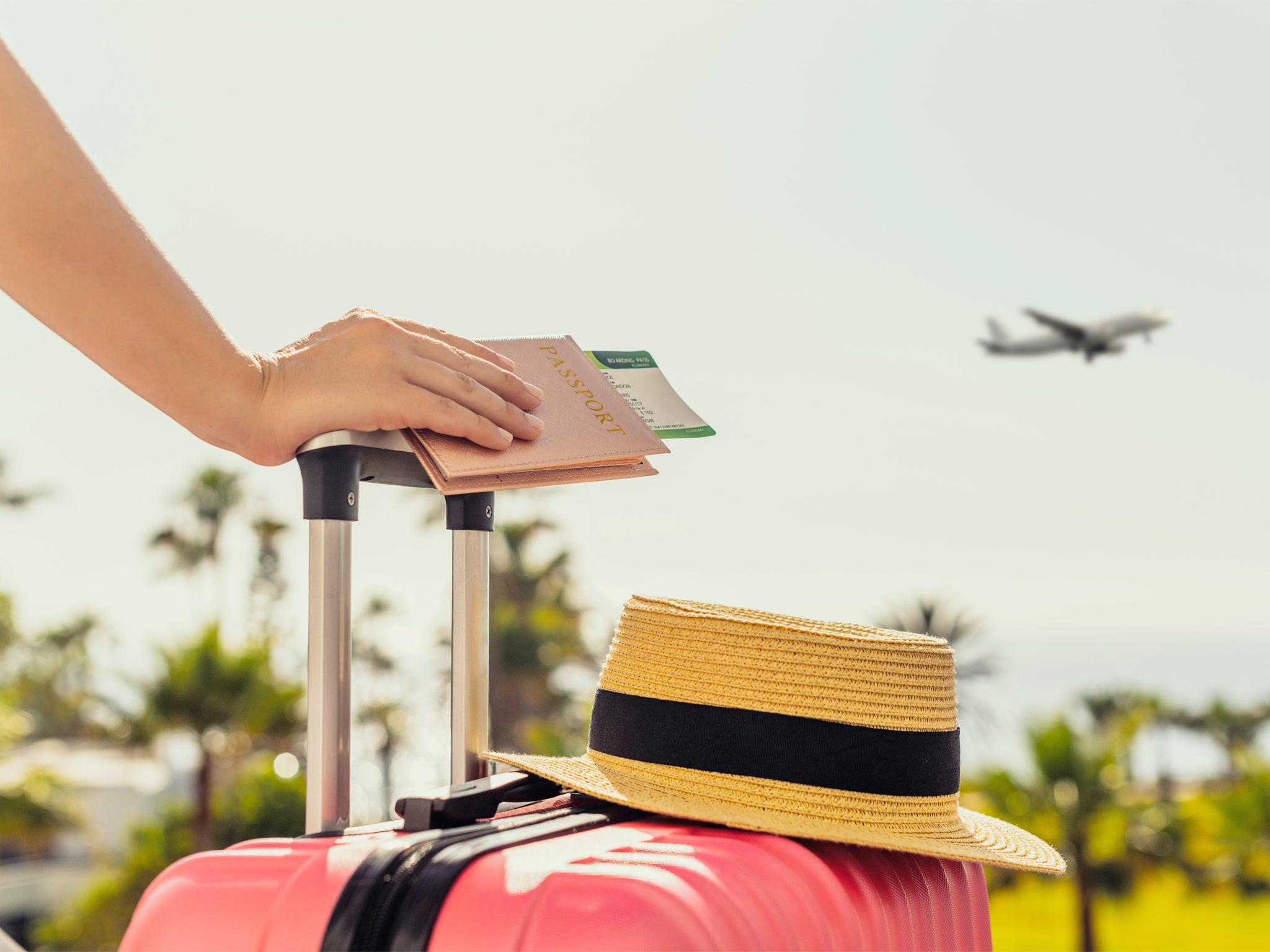 Book these incredible getaways for the ultimate sun-filled escape – you could soon be exploring the vineyards of Hvar or taking it easy in a tranquil fishing village in Portugal's Algarve.
Delve into Taiwan's cultural heritage
Care to meet the people that give life to Taiwan's inspiring traditions? The Taiwan Tourism Bureau will help you appreciate the country's Indigenous culture. Taiwanese people are believed to be the ancestor of Austronesians, who migrated to the island more than 6,000 years ago and currently make up 16 officially recognised tribes. Discover the country's captivating history with an organised stay with an Indigenous family and experience daily life and local traditions such as weaving, cooking and farming. You can also embark on guided tours of local villages, or visit the wealth of museums, cultural centres and festivals dedicated to Taiwanese culture.
Don't miss the Alishan National Scenic Area and the Sun Moon Lake National Scenic Area, which offer tea tastings, forest rail trips and cable-car rides. Travellers could win a voucher worth NT$5,000 (£130) on arrival by joining the "Lucky Draw Campaign" at 5000.taiwan.net.tw/index_en.html (closing date is 30 June 2025). T&Cs apply. 
Enjoy year-round fun in the Croatian capital
Zagreb isn't only easily accessible from the UK (just over two hours from London by plane), but the city in northwest Croatia is also a hotbed of activity throughout the year, with a variety of cultural events making it the perfect getaway for inquisitive travellers. Don't miss Zagreb Classic, a classical music festival taking place under the stars from 21 June to 1 July, or Artupunktura, an art platform organising an array of events across Zagreb to promote arts and culture in the city. Pop into the city's museums and galleries, attend workshops and talks, and immerse yourself in art through art installations and contemporary art performances.
If you're thinking of planning a visit during the festive season, spread the cheer at the Advent Zagreb market (named "Best Christmas market in Europe three times in a row" by European Best Destinations), when Zagreb turns into a winter wonderland with Christmas markets, concerts and decorations. To welcome spring, attend the Festival of Lights, a dazzling display of light installations and projections that transform the city into a celebration of colours.
Live it up by the beach in the Dominican Republic
Dreaming of the white-sand shores and shimmering waters of the Caribbean? Palladium Hotel Group offers not one but four hotels to choose from in the sun-kissed Dominical Republic. All located in Punta Cana on the eastern tip of the island, Grand Palladium Hotels & Resorts' all-inclusive properties combine five-star amenities and pulse-raising activities, so there's never a dull moment.
Take the adults-only TRS Turquesa Hotel, for example, and fill your day with diving, windsurfing and snorkelling (which can be booked with the help of the guest experience team) before enjoying a sumptuous meal at the property's Indian restaurant. Meanwhile, at the Grand Palladium Punta Cana Resort & Spa and Grand Palladium Bávaro Suites Resort & Spa, parents can relax by the pool while their little ones burn off steam at the on-site kids' clubs. Finally, at the Grand Palladium Palace Resort Spa & Casino, guests can try their luck at the roulette table.
Book now at Palladiumhotelgroup.com
Create precious family memories in the Mexican Caribbean
Families wanting to feel truly appreciated and looked after while on holiday can book their stay at Grand Palladium Costa Mujeres Resort & Spa. The five-star beachfront hotel offers premium accommodation for parents looking to put their feet up while the kids make a splash in the pool. A designated Family Selection occupies a private area of the resort, which has direct access to the stunning Costa Mujeres beach.
A total of 80 stylish suites (most equipped with splendid ocean views while some come with their own whirlpool bath), offer exclusive access to private areas and facilities, including a special beach area, a restaurant and bar, and a selection of fun activities – think bubble baths with toy ducklings and aqua gym for parents and kids. The location is super-convenient, too, as Grand Palladium lies just 30 minutes away from downtown Cancún and its international airport.
Book now at Palladiumhotelgroup.com
Plan your dream island getaway to Hvar
Boasting year-round sunshine and acres of natural beauty, it's no surprise Hvar tops most travellers' bucket lists. If you want to experience Croatia's idyllic island escape – stunning beaches, fragrant lavender fields and expansive vineyards included – let Villas Hvar show you the way.
The experienced team will help you find the perfect stay from one of 130 luxury properties (including exclusive family villas and charming cottages). It can also organise private transfers and daily tours, as well as a wide range of activities, from cooking and yoga classes to sailing, scuba diving, rock climbing and fishing.
Book your island escape at Villashvar.com
Celebrate French creativity at Paris's Galeries Lafayette
This summer offers the perfect opportunity to visit Paris and dig deeper into French culture. Powered by entrepreneurs and designers from the cultural and creative sectors, the "French touch" celebrates French music, film and technology and supports France's creative industries. The movement will take over the City of Light this summer, with a series of free events set to take place on the rooftop terrace of the iconic Galeries Lafayette Haussmann department store.
Visit between 5 July and 31 August and enjoy fashion shows, tech exhibitions and music performances (from 6 to 9 July), put together in partnership with Louboutin, Bank BPI France and The Paris Region Tourist Board. Some of the music artists set to appear include Lous and the Yakuza, Bianca Costa, Nathalie Duchene.
Tickets to come at Haussmann.galerieslafayette.com
Discover the hip part of Lisbon
Base yourself in the heart of Lisbon's uber-cool Intendente neighbourhood with a stay in 1908 Lisboa Hotel. The property's impressive art nouveau architecture blends seamlessly with the area's hipster vibe in all manner of exciting ways, where classic furnishings and industrial decor sit side by side with murals from renowned Portuguese artists.
Check-in to one of the hotel's 36 cosy rooms and book a table at restaurant-lounge bar Infame, where chef André Rebelo's menu combines delicious brunch dishes (how about pancakes with custard, granola and fruit?) with creative plates like the duck norris – confit duck leg with gnocchi, shallots and baby broccoli.
Book your stay at 1908lisboahotel.com
Soak up the sun at an eco-retreat in the Algarve
Seeking a serene coastal haven for your summer break? The charming fishing village of Porches in Portugal's Algarve could be what you're looking for. Book your stay at the White Shell Beach Villas and make the most of the laid-back atmosphere and slower pace of living. A five-minute walk from the beach, these deluxe villas offer minimalistic, tranquil interiors in soothing, earthy tones, while the on-site restaurant serves up fresh ingredients from the property's aromatic herb gardens.
White Shell is committed to sustainability, too, having received the Building Research Establishment Environmental Assessment Method certificate for its green initiatives and its villas' eco-friendly architecture. It strives to promote a healthy lifestyle in harmony with nature – after all.
Book now at Whiteshellbeachvillas.com
Escape to a tropical paradise in the Caribbean
Experience the epitome of Caribbean opulence with a stay at Long Bay Beach Resort, nestled on the picturesque shores of Tortola island. The beachfront retreat offers lavish accommodations with breath-taking views of the ocean, providing an idyllic sanctuary for relaxation and rejuvenation. Bask in the sun on your beachside cabana or sink your toes into soft, pristine sands, before embarking on exhilarating adventures in the turquoise waters – be it surfing or paddleboarding.
Explore the British Virgin Islands on a thrilling island-hopping escapade or unwind in your own private pergola, pampered with the spa treatment of your choice. On site, get competitive on the tennis and pickleball courts, or savour mouth-watering dishes made of locally sourced ingredients, as well as expertly crafted cocktails, at the resort's gourmet restaurant and beach bar.
Book the Caribbean holiday of your dreams at Longbay.com
Explore the wonders of Machu Picchu
Embark on a journey of a lifetime with Happy Gringo Tours, a licensed Inca Trail operator. The team will take you to majestic Machu Picchu, ensuring safety, fun and a deep cultural immersion as you navigate the historic trail alongside your expert guide.
Learn all about the history and hidden mysteries of the Inca civilisation, savour authentic Peruvian cuisine and wake up to breathtaking views of the Andes. Happy Gringo Tours' all-inclusive, eco-friendly adventure packages are tailored to different fitness levels – simply pick the one that's right for you and your needs. Start planning your transcendental hike to Machu Picchu with Happy Gringo Tours.
Find out more via Happygringotours.com
This content is brought to you by Living360, a digital lifestyle destination keeping you up to date with health and fitness, food and drink, homes and gardens, beauty, travel, finance trends and more.