10 inspirational travel ideas for modern jet setters
Deals to help you really take off
Friday 21 April 2023 10:50 BST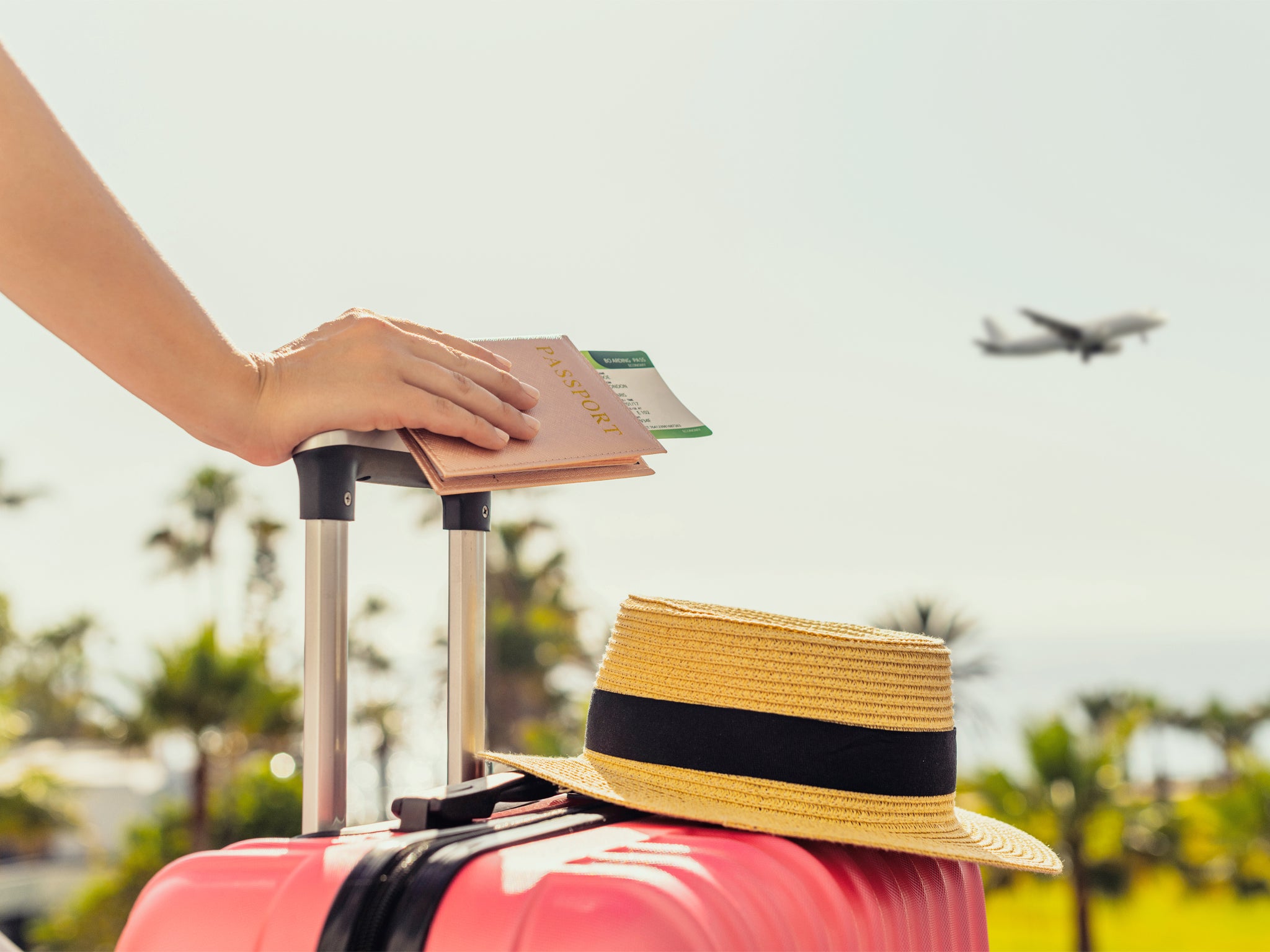 Whether you're struggling to pick a destination for your big summer getaway, choosing between the top hotels when you get there, or seeking advice from a tour operator that thinks differently to the big boys, travel can be tricky.
That's why we've lined up a list of inspirational ideas to help your trip go down as smoothly as that first cocktail on a sun-kissed patio.
Indulge your senses in Nantes
One of the liveliest, happiest and most creative cities in France, Nantes is a centre for gorgeous art, awe-inspiring history and some of the finest wines in the world. The city centre's urban art trail – strung along an easy-to-follow green line – takes in a lunar walk and a ride on the world-famous Grand Elephant.
In full, 33 works can be enjoyed by boat along the enchanting river Loire. Take a day trip by bike out to the peaceful Italianate town of Clisson, with its romantic castles and bucolic vistas, or take in the Muscadet vineyards through the Voyage dans le Vignoble. The smartest way to experience all this wondrous creativity is with Pass Nantes – offering unique discount access to 50 sites around Nantes, Saint-Nazaire and the Muscadet vineyards with unlimited transport to discover unforgettable scenes at your own pace.
Find out more at Levoyageanantes.fr/en
Feel Georgia on your mind in Batumi
A genuine beauty, Batumi – Georgia's second city on the sumptuous coastline of the Black Sea – is welcoming ever more smart travellers. Why? Over the course of 2,000 years of fascinating history, it's provided an inspirational backdrop to the life and times of writers as diverse as John Steinbeck, Knut Hamsun, George Simenon and world-leading figures from the Nobel brothers to Alphonse Rothschild. Nestled at the fertile crossroads of Europe and Asia, Batumi is itself a crossroads of cultures, tastes, adventures and emotions, combining the magic of medieval bridges, ancient cultural artefacts, sparkling lakes and unspoiled hospitable villages that appear frozen in time.
The world-class city centre is studded with luxury hotels, glamorous restaurants and monuments to sporting glory, and is infused with an unmistakable passion, respect for classic tradition and mesmerising artworks. Get off the beaten track and discover the incomparable bounty of Batumi now.
Find out more at Gobatumi.com/en
Experience new-wave luxury in Ericeira
Immerso is a brand-new five-star hotel concept in Ericeira, 40 minutes from Lisbon on the pristine surf-friendly Portuguese coastline. Very much in harmony with the gorgeous surrounding nature – not least those knockout Atlantic vistas – Immerso neatly blends together refined luxury with cosy home comforts. Chef Alexandre Silva insists on local organic ingredients, many from Immerso's own garden, with a Vinoble Spa presenting revitalising treatments that are guaranteed to rebalance and renew your energy centres.
All 37 rooms are presented with an eye for design, offering a dreamy springboard to explore the bountiful nearby countryside – itself paid due respect and homage by the hotel's commitment to sustainable sourcing and construction methods. Book your artistic, luxurious escape now with a 10 per cent discount until 31 December 2023, using discount code "flow23".
Savour the sweet life in Montenegro
Treat yourself to the ultimate relaxing all-inclusive experience at the Azul Beach Resort Montenegro, by Karisma. Situated on the one-of-a-kind Long Beach hugging the sun-kissed southern coast of Montenegro (the longest sandy beach in all the Adriatic and that's really saying something), it's an idyllic oasis for families, couples or singles seeking pure escapist relaxation. With 479 rooms and suites including luxurious swim-up suites with direct pool access and exclusive places to take a dip, you'll be sure to find your favourite spot to unwind.
For extra pampering, choose the resort's Premium Section Experience, which gives you exclusive access to the premium pool and premium concierge. With a dozen on-site restaurants and bars, there's no need to go anywhere, and with a carefully-curated day-and-night entertainment program including live music and lots of stuff for kids – and babies – you'll never run out of things to do.
Book now at Azulbeachmontenegro.com
Take off on a Croatian adventure
If you're planning a trip to the cultured suntrap that is Croatia, you may as well do it in style. Croatia Airlines is the national flag carrier of Croatia and a proud Star Alliance member. Over the past 30 years, the airline has acquired a flawless reparation for service, professionalism and safety.
So, whether you're planning to start your magical sunshine getaway in Zagreb (flying from London Heathrow) or Split (Heathrow or Gatwick), you'll get a cabin bag and a smaller handbag included as standard, with free check-in and the option to choose a swish Business Class upgrade, hold luggage and select the seat you want (check for details online). For a friendly, welcoming and high-quality start to your unforgettable summer holiday in Croatia, Croatia Airlines has you covered.
Book now through Croatiaairlines.com
Help good causes and explore Spain
Charitable Travel is a unique, brilliant not-for-profit travel company that sacrifices agency commission in order to funnel five per cent of travel costs to your choice of registered charity. So, you get a great trip, planned by leading experts, and help do good around the world. Right now, you can discover all the glory of Spain – everything from its sunny beaches to its medieval architecture and intoxicating blend of cultures and lively carnivals.
There are prehistoric landscapes to explore, forests to immerse yourself in, exciting waterways for kayaking, spellbinding cycle trails and as much delicious food as you can handle. With Charitable Travel, you can enrich your mind and treat your senses to the quality of Spain, even as you support worthy causes. A sunny summer holiday truly never felt so good.
Find out more at Charitable.travel
Book a unique Sommer holiday
Nearly 30 years ago in 1994, British archaeologist and documentary filmmaker Peter Sommer Travels fulfilled his dream and walked 2,000 miles across Turkey, retracing the route of Alexander the Great. In doing so, he fell deeply in love with the magic of travel and eventually decided to set up Peter Sommer Travels in 2002. Now celebrating its 21st anniversary, Peter and his team continue to organise archaeological and cultural tours and expert-led 'gulet' – that's a traditional Turkish sailing boat – cruise holidays.
This specialist boutique family-run travel company are six-time winners of the prestigious Tour Operator of the Year Award, having won their most recent Gold Award just this spring! Start plotting your own grand adventure today with the peerless travel experts, Peter Sommer Travels.
Find out moare at Petersommer.com now
Do your next city break the smart way
Meininger is a chain of smart city hotels that offers modern facilities with hostel-like perks at affordable prices. Designed for discerning explorers, Meininger's central locations across an awesome range of European cities – Amsterdam, Berlin, Copenhagen, Vienna, Rome, Budapest and more – appeal to everybody, from backpackers to families and groups. Since 1999 these gems have occupied a unique place in the hybrid hotel market, currently operating 34 locations across 24 cities.
Each Meininger hotel is thoughtfully tailored to suit its city, with single rooms up to unisex and mixed-sex dorm rooms. All hotels offer 24-hour reception, breakfast, on-site laundry, game zones, guest kitchens, bars and, what's more, they're pet friendly. Soon to be opening new spots in Barcelona, Krakow and Tel Aviv, isn't it time you discovered the Meininger spirit? It's up to 20 per cent cheaper if you go direct, and families get 15 per cent off booking now.
Book now through Meininger-hotels.com
Upgrade your luggage
Osprey is an undisputed industry leader in high-performance, long-lasting backpacks, cases and other carry solutions. The brand has been at it since 1974 and it's hit a new high bar with the Ozone 4-Wheel Carry On 38L. Delivering a first-class experience with its ultralight high-clearance chassis and premium travel features – like a special laptop sleeve to make security a doddle – it's intuitive, smooth and ergonomic, whether you're running through the terminal or dawdling over cobbles en route to the chateau.
It comes with Travel Sentry ID (to reunite you in a hurry if it goes missing) and coated zippers to improve water resistance. It's also made of ultra-tough high-tenacity nylons, which are both fully recycled and bluesign approved.
Browse more designs at Ospreyeurope.com
Enjoy a peak rail experience in Switzerland
As anybody who's ever experienced the pleasure for themselves will attest, a first-class train journey is one of the top ways to travel. So, for your next European adventure, why not hit the heights with a premium rail experience, courtesy of the experts at Tailor Made Rail? Take in a breathtaking trilogy of the most famous mountain railways in the Alps – you'll be marvelling at the Jungfraujoch, the highest station in Europe with knockout views across the Swiss Alps, ascending the summit of the Gornergrat, opposite the unmistakable Matterhorn in the resort of Zermatt, and finally taking in the picturesque Brienzer Rothorn, hauled by steam locomotive.
Truly, it's the summit of sophistication. Book now to receive a free upgrade to first class and UK rail travel from your local station to London.
Find out more at Tailormaderail.com
This content is brought to you by Living360, a digital lifestyle destination keeping you up to date with health and fitness, food and drink, homes and gardens, beauty, travel, finance trends and more.