Average family loses five days of their holidays to bad weather each year, poll claims
Ideal family holiday involves 10 ice creams, nine trips to the beach and nine outdoor activities, survey finds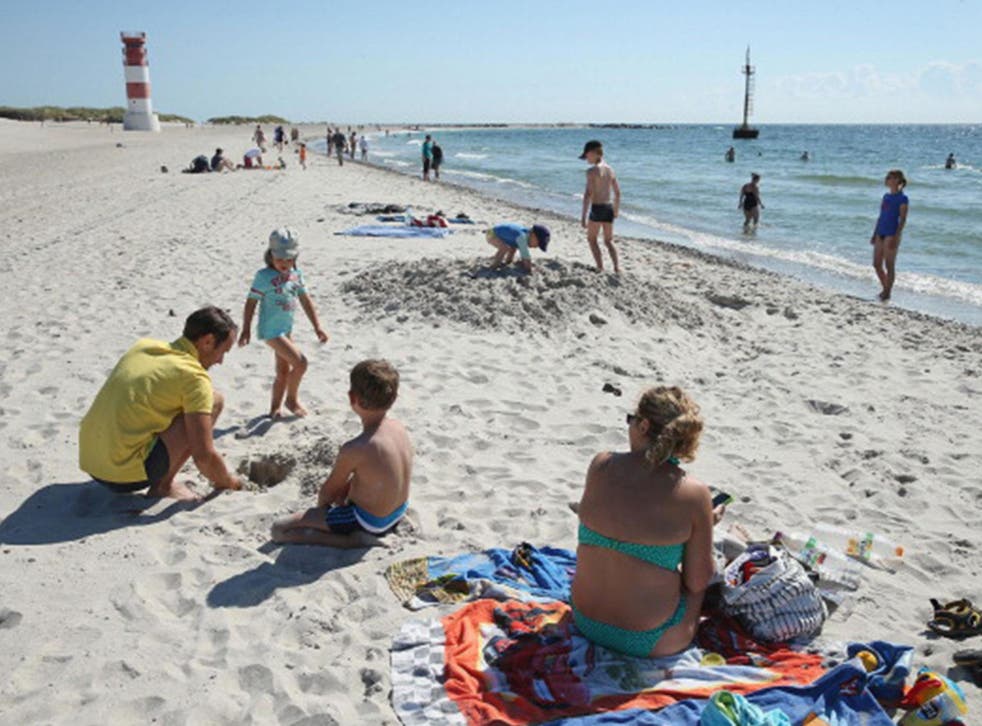 Families lose five days of their holidays to bad weather and fall out with each other on five occasions on average each year, a new poll has claimed.
The survey of 2,000 parents found a good family holiday involves 10 ice creams, nine trips to the beach and nine outdoor activities. Respondents preferred an 11-day-long trip, with nine leisurely walks together.
However, most lasted nine days, involved three toddler tantrums, five family arguments and five days of rain.
The respondents would spend £1,894, on average, for their family holiday but would rather pay £170 less.
More than 50 per cent of the parents surveyed said the expensive cost of a family holiday was the main reason they didn't get the holiday they had hoped for.
One in two said child-friendly affordable accommodation would instantly improve their trip.
"The research highlights that expense and time are major factors that impact on a family's dream holiday," said a spokesman for Holiday Inn which commissioned the research. "With Brits spending on average almost £2,000 for a family break, we understand that going away as a family can be costly and stressful."
The 13 cheapest destinations for a beach holiday in Europe

Show all 13
The survey also found that activities are an important part of family holidays, with the ideal trip involving 11 meals out, eight days out to tourist attractions and seven shopping trips.
However, on average, respondents had nine dinners, six days out to tourist sites and six shopping trips.
Three in 10 families said they did not have enough time to do all the activities they would like to do while on holiday.
More than a quarter of those surveyed said family arguments prevented them from enjoying their time off, and nearly a third blame bad weather for putting a damper on their holiday.
The research also revealed that more than a third of respondents prefered to go to a sunny beach resort abroad for their holidays, rather than staying at home.
Only one in 10 families liked to opt for a UK city break when taking a family holiday.
However, one in 10 said they would like to travel outside of Europe for adventure-fuelled activity holidays where they could go sightseeing, visit theme parks or learn about the local history.
SWNS
Register for free to continue reading
Registration is a free and easy way to support our truly independent journalism
By registering, you will also enjoy limited access to Premium articles, exclusive newsletters, commenting, and virtual events with our leading journalists
Already have an account? sign in
Register for free to continue reading
Registration is a free and easy way to support our truly independent journalism
By registering, you will also enjoy limited access to Premium articles, exclusive newsletters, commenting, and virtual events with our leading journalists
Already have an account? sign in
Join our new commenting forum
Join thought-provoking conversations, follow other Independent readers and see their replies