The 10 products to make 2023 your healthiest year yet
Kiss goodbye to half-hearted resolutions and boost your mental and physical wellness with these solutions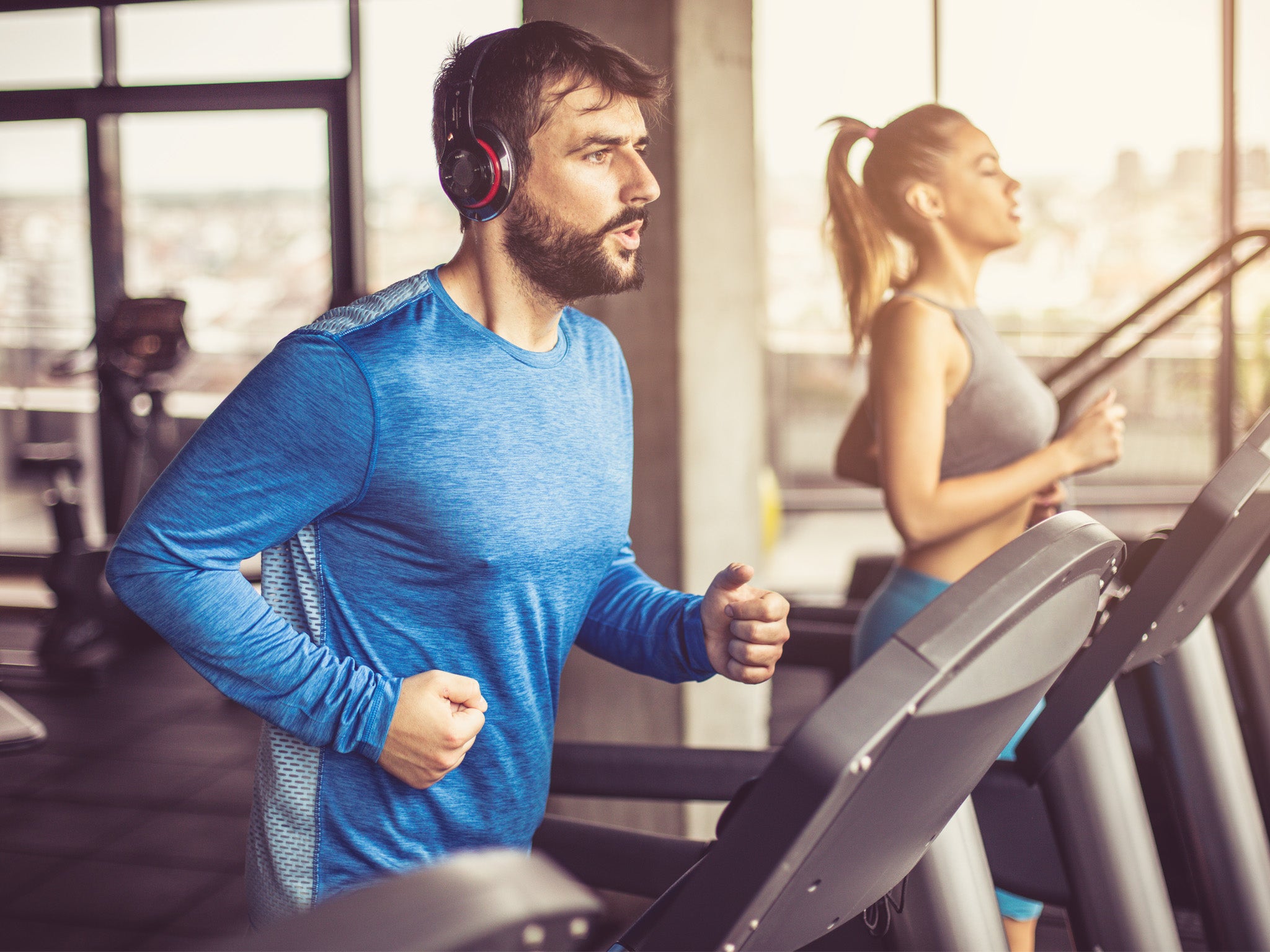 From cold water therapy and meditation to supplements, consider this your cheat sheet for a healthier life.
Boost your workouts
Skip the gym without the guilt, or add an extra boost to your workout, with the help of E-Fit. A leader in electrical muscle stimulation (EMS) since 2010 (in more than 60 countries worldwide), the technology stimulates muscles in a safe and enjoyable way. The clever device works by causing highly effective muscle contractions that are also easy on the joints.
With a number of different makes and models available – from infrared heat technology to smartphone and tablet connectivity – the e-fit is the perfect piece of kit for taking your fitness journey to the next level. For more information, visit the website and request a quote, using the code "EFIT23" for a 15 per cent discount. Offer ends on 15 March 2023.
Turn to nature's healing powers
There's a time in life that women are taught to dread from a young age — the menopause. Internal Youth is a health and supplement store providing a wide range of natural wellness products geared around women's health. Invest in nutritional support with Internal Youth's Menopause Complex, formulated with iron and saffron, which could contribute to the reduction of tiredness and fatigue. If you feel like you need support with your menopause symptoms, there's a good chance Internal Youth could help.
Browse the collection here internalyouth.co.uk/collections and enjoy 20 per cent off your first order with code "IYIWELLBEING20" (offer valid until 28th Feb 2023).
Shop now at Internalyouth.co.uk
Take good care of your hair
For men, ageing and hair loss often go hand in hand, with one in four experiencing symptoms of hair loss before they turn 21, while 40 per cent of men suffer from some degree of hair loss before the age of 35. Your locks are precious and you'll understandably want to do everything you can to keep your hair in top condition. With the help of UK-registered pharmacy Dense Hair Experts, men could see benefits in as little as 90 days, thanks to its unique range of products. Dense plans are affordable, effective and easy to build into any routine.
Visit Densehairexperts.com now
Get faster access to medication
With GP waiting times growing considerably, there has never been a better time to take advantage of a fast and convenient online pharmacy service. Scription is an easy-to-use platform that can be accessed online or through an app, where users can describe their condition, receive a consultation and could have their medication delivered to them in as little as 60 minutes. Medication can also be collected from a local pharmacy.
Particularly effective when a time-sensitive prescription is needed, free consultations are offered for conditions such as cystitis, irritable bowel syndrome, or the need for emergency contraception. Utilising a range of pharmacists and independent prescribers, patients can rest assured that their health is in safe hands. You can try Scription on desktop or download the app from your app store.
Find out more at Scripton.co now
Make the switch to healthier sugar
Those on a mission to eat healthier after an indulgant Christmas period will have undoubtedly tried to cut down on sugar. However, it's often the type of sugar consumed that could make a difference. So, make the change to healthier snacking with the help of California Raisins. If you're craving something sweet, raisins can be a great alternative to chocolate and crisps. Grown in San Joaquin Valley and 100 per cent natural, California Raisins contain no added sugars, as well as an abundance of vitamins and antioxidant properties – ideal for those striving to achieve a healthier lifestyle.
Shop now at Californiaraisins.co.uk
Get your H20 fix on the go
No matter how many times the benefits are reiterated, most people don't drink enough water. Health experts suggest that two litres should be consumed daily, but for many, the reality is much less than that. The Contigo Ashland Chill water bottle, powered by "autospout" technology, makes drinking on the go a breeze.
Thanks to its 100 per cent leak-proof and one-handed drinking design, hydrating while multitasking has never been easier, whether you're scrolling through Instagram or exercising on the treadmill. The insulated stainless-steel material keeps liquids cool for up to 24 hours and can be easily carried everywhere with the ingeniously designed carabiner clip. Better still, you can get up to 25 per cent off now until 31 January 2023.
Live-in care for those in need
It can be hard to admit when you or a loved one might be in need of extra care. The prospect of living in a residential nursing home is daunting to many, but there's an option to stay in the comfort of your own surroundings with round-the-clock, nurse-led care, companionship and support from expertly trained carers.
Providing bespoke care services tailored to even the most complex of medical needs – including dementia, brain injury and end-of-life care – Alcedo Care has been voted one of Homecare.co.uk's top 20 providers for three years in a row, so you can rest assured that you or your loved one will be in the very best of hands. You can enquire about Alcedo Care's live-in care services or order a free brochure by visiting its website or calling 0333 015 0677.
Find out more Alcedocare.co.uk
Try cold water therapy
There are a number of benefits associated with cold water therapy — recently popularised by the Wim Hof Method — including reduced muscle pain and stiffness, as well as improved mood. Discover the benefits for yourself with a range of products from Urban Ice Tribe, including pop-up ice baths that can be used from the comfort of your own home, stock tank ice baths and headrests to make the experience that little bit more comfortable .
Embrace the chill and discover more about how cold water therapy can maximise your wellbeing by checking out the selection of ice baths and other accessories available at Urban Ice Tribe.
Find out more at Urbanicetribe.com
Invest in your future
As we get older, we want to make sure that we're feeling the best version of ourselves. Randox Health provides specialist "everyman" and "everywoman" health programmes to help you feel like your best self, with the assistance of real-time insights. Data is measured from key areas such as the heart, liver, kidney and thyroid before a personalised health programme is presented to you, inspiring you to take your health into your own hands.
You'll benefit from two full health checks and super speedy results, so you can soon be on your way to better health. Start your journey today use the code "HEALTH10" for 10 per cent off all in-clinic health packages. Offer valid until 31 March 2023.
Find out more at Randoxhealth.com
Switch to healthier noodles
Chlorella is an increasingly popular ingredient in food thanks to its vitamin content. Sun Chlorella –which has more than 50 years of experience in the healthcare industry – has recently collaborated with historic noodle company Ishimaru Seimen. The resulting product, chlorella udon noodles, follows a traditional Japanese recipe of wheat, water and salt with added chlorella, so noodle lovers can enjoy the delicious snack hot or cold, or as part of their favourite recipes. Get yours now at and use the code "SUN25" for a 25 per cent discount. Offer ends 25 February 2023.
Find out more at Sunchlorella.co.uk
This content is brought to you by Living360, a new digital lifestyle destination keeping you up to date with health and fitness, food and drink, homes and gardens, beauty, travel, finance trends and more.
Rooms available from{{#price}}{{price}}per night{{/price}}{{^price}}Check availability for dates and prices{{/price}}
{{#amenities}}
{{#amenities.foodDrink.length}}

Food & Drink

{{#amenities.foodDrink}}
{{.}}
{{/amenities.foodDrink}}

{{/amenities.foodDrink.length}}{{#amenities.internet.length}}

Internet

Please check hotel for more information on amenities

{{#amenities.internet}}
{{.}}
{{/amenities.internet}}

{{/amenities.internet.length}}{{#amenities.services.length}}

Services

{{#amenities.services}}
{{.}}
{{/amenities.services}}

{{/amenities.services.length}}{{#amenities.parking.length}}

Parking

Please check hotel for more information on amenities

{{#amenities.parking}}
{{.}}
{{/amenities.parking}}

{{/amenities.parking.length}}{{#amenities.health.length}}

Health & Wellbeing

{{#amenities.health}}
{{.}}
{{/amenities.health}}

{{/amenities.health.length}}
{{/amenities}}