Max Verstappen's father reveals secret to how Red Bull star learned 'to overtake from anywhere'
The world championship contender learned how to overtake in the right way, his father claims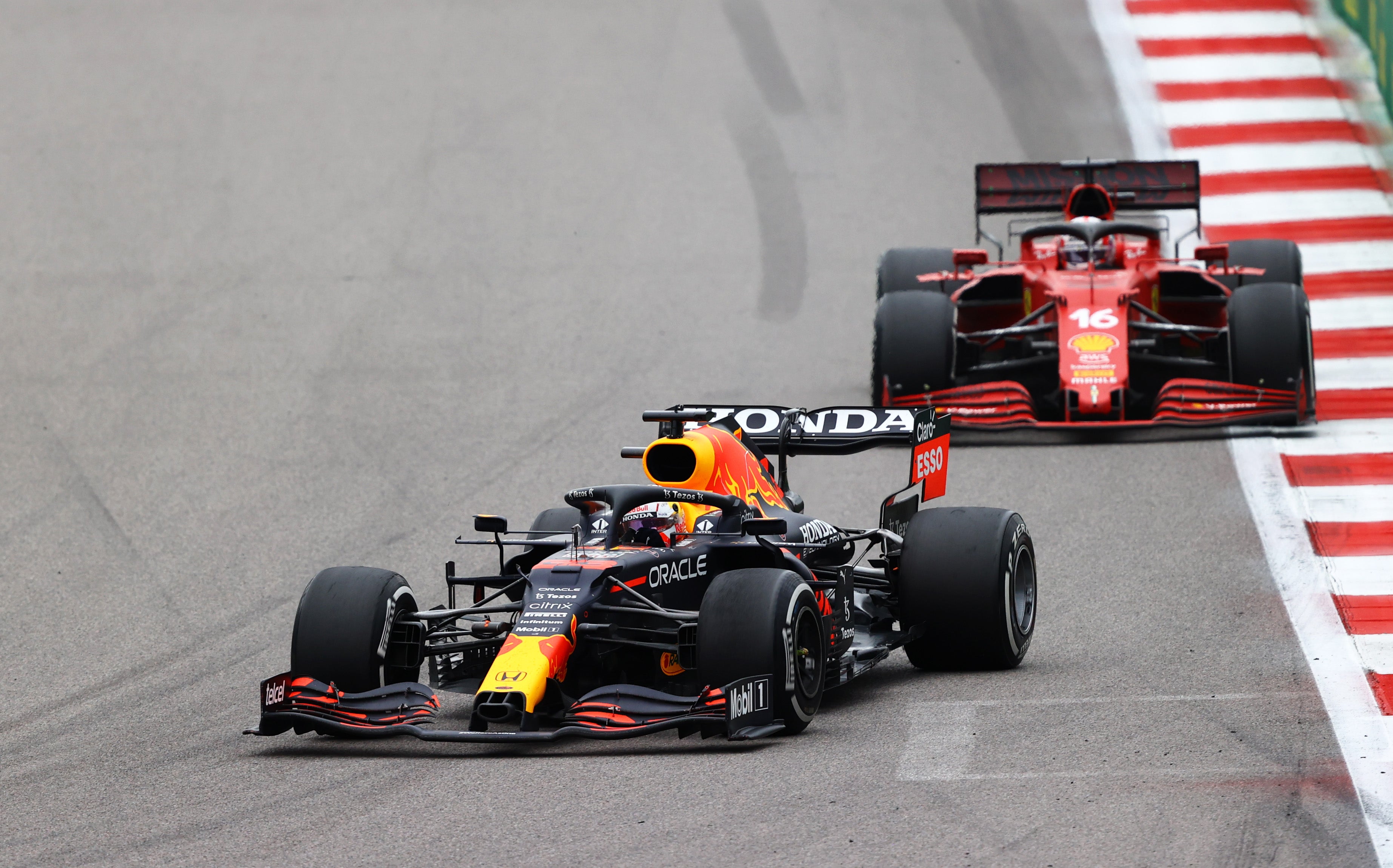 Max Verstappen developed his overtaking skills after he was banned from performing manoeuvres on straights or parts of the track that were "too easy", his father has revealed.
The Dutchman became the youngest race winner in Formula One history when he won on his Red Bull debut as an 18-year-old in 2016 and will become one of the youngest drivers to win a world championship if he can beat Lewis Hamilton to the title this season.
The 24-year-old trails Hamilton by two points with seven races to go, after he went from the back of the grid to finish second at the Russian Grand Prix last weekend.
Jos Verstappen, who raced in F1 from 1994 to 2003, introduced his son to racing at a young age by taking him karting but said he wanted Max to learn from his mistakes.
"Overtaking was a big problem for me, because you can also overtake in the wrong way," the elder Verstappen told Speedweek.com.
"When Max lost time in an overtaking manoeuvre, I tried to explain to him how he could do it better. This went so far that I forbade him to attack on the straights or in places that seemed too easy to me.
"I said to him, 'You can only attack here, here and there, nowhere else.' And those were corners where maybe the other drivers wouldn't attack.
"That's one of the reasons why in Formula One today we have the impression that Max can overtake anywhere. Max has trained this for years and made it his own during karting."
Verstappen's overtaking abilities particularly came to the fore in Sochi as he salvaged a second-place finish after being penalised for taking an engine change.
Red Bull boss Christian Horner said Verstappen's second place "felt like a victory" after he passed every driver on the track, apart from Hamilton, during the race.
However, the result came just two weeks after Verstappen was criticised for crashing into Hamilton while fighting for track position at the Italian Grand Prix.
Both drivers blamed each other for the incident but Verstappen was handed a three-place grid penalty for the next race by F1 officials.
Join our commenting forum
Join thought-provoking conversations, follow other Independent readers and see their replies