7 ways social media sites like Twitter and Instagram create a platform for positive change
Refuting claims social media sites are taking over our lives, it seems there may be some good in them too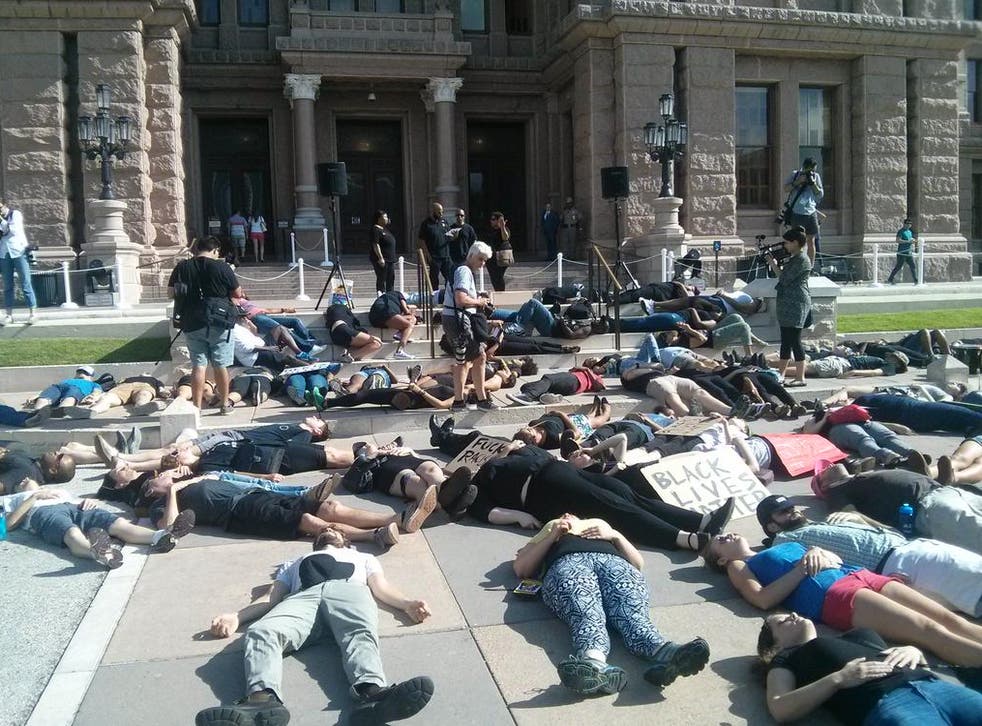 Chances are, if you use a smartphone, there's been a point in your life when you've also been insulted when using it, especially if you're under the age of 25. It's part of a new phenomenon in which baby boomers and Generation X constantly put down everything that makes millennials different.
Sure there are some negative aspects to social media, but does that outweigh the good? People argue that it creates a lack of communication - and, in certain cases, that's true - but should we overlook how it brings people together? Our generation is constantly put down for our love of selfies amid claims the sites are "controlling our everyday minds and becoming possibly dangerous." But why though? It's ageism at its finest - insulting a part of youth culture that hurts no-one
Social media sites create a platform for positive change, and here are the ways in which they do:
1) Activism
2014 saw the rise of the #BlackLivesMatter movement on Twitter. Sparked by the death of African-Americans, protests began after years of police brutality and injustice. Twitter provided an important platform to organise these demonstrations. It's a place for marginalised groups to join together, speak up, and - most importantly - to be heard.
2) Staying connected
It's never been easier to stay in touch with family and friends. From those left at home while you're at uni, to those living in different countries, all you need is a smart phone and Internet connection and you're good to go. It's much cheaper than an expensive phone call and it gives people the freedom to travel and explore the world without worrying about missing people at home.
3) Increased interactions
It's not just family and friends that we're able to connect with. Social media allows us to talk to creators of media, actors, sportspeople, and even companies. This immediate level of interaction would have been unheard of a few decades ago. Now, if there's something we're interested in, chances are there's someone to talk to about it.
4) Opportunity
While, previously, it might have been hard to find courses, jobs, and placements, now it's as easy as a simple Google search and knowing who to follow. There are lots of dedicated accounts and pages made for information on everything from specific sector work vacancies, to work experience opportunities for young people.
5) Fandom culture
An aspect of social media that is perhaps looked down on more than the rest is 'fandom culture'. Sites like Tumblr and Twitter have created a space where users can find others who are passionate about the same things they are by using blogs to take part in discussions and content creation about specific topics. This creates a freedom to like different things from those in your immediate circle.
6) Inspiration
Social media doesn't control what you wear, but it does give you the opportunity to find new styles and get inspired. It can take years to find a style you feel perfectly works for you. Social media speeds up this process by letting you instantly see a varied mix of different looks. Looking good helps you feel good - and social media helps you do this.
7) Memories
Stopping to take a photo for Facebook or Instagram whenever anything special happens is now seen as common practice. Because of this, we're put down because we're not 'living in the moment'. First of all, do these people truly believe no-one took photos before smartphones? I vividly recall being photographed at every single moment of my childhood. More importantly, taking photos and uploading them to social media creates an easily accessible virtual scrapbook - a place where your memories are safe.
On the whole, people argue social media is taking over our lives, and it's important for us to find a solution. However, it's insulting and naïve to believe the majority of us can't take time away from our phones. Yes, our smartphone is important to us, but it's not the most important thing. There's a balance to be struck, and most of us are aware of that.
We know to put our phones away at the dinner table, but that won't stop us from tweeting about it afterwards.
Twitter: @EstNas
Register for free to continue reading
Registration is a free and easy way to support our truly independent journalism
By registering, you will also enjoy limited access to Premium articles, exclusive newsletters, commenting, and virtual events with our leading journalists
Already have an account? sign in
Register for free to continue reading
Registration is a free and easy way to support our truly independent journalism
By registering, you will also enjoy limited access to Premium articles, exclusive newsletters, commenting, and virtual events with our leading journalists
Already have an account? sign in
Join our new commenting forum
Join thought-provoking conversations, follow other Independent readers and see their replies