Bafta Video Game Awards: Destiny wins best game, but it's a good night for indie titles
Monument Valley, Lumino City and Never Alone all won awards
Oliver Cragg
Friday 13 March 2015 11:47 Comments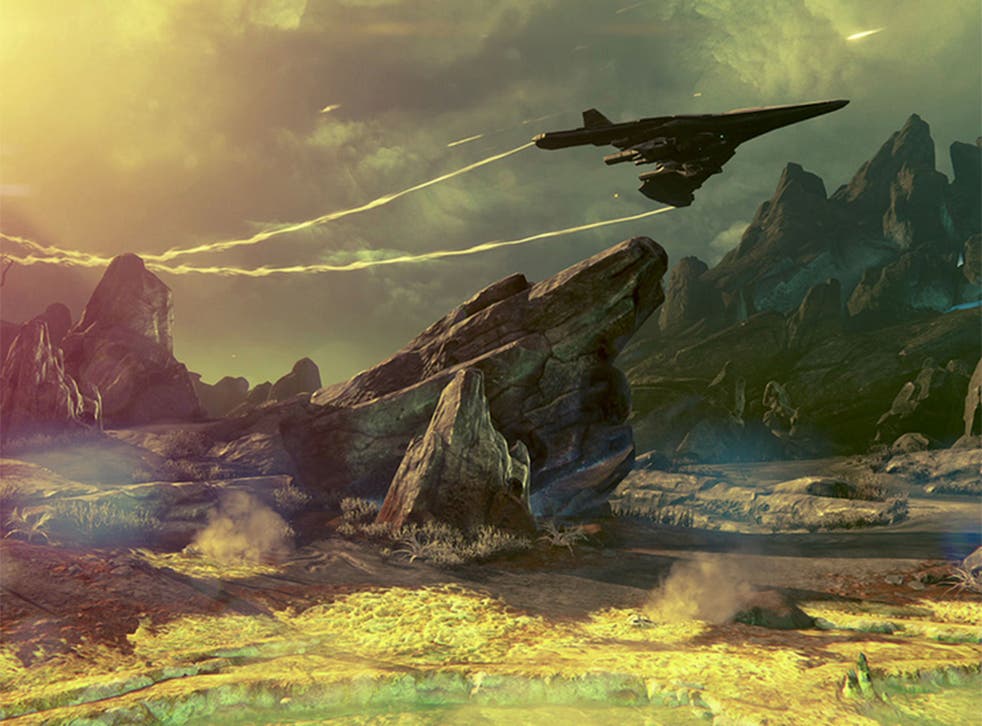 In a night that was otherwise dominated by an array of creative indie titles, it was Destiny that was given the BAFTA for Best Game at the British Academy Games Awards.
Announced to a muted response from the attendees, last night's success for Halo creator Bungie crowned them with their fourth BAFTA in total and saw them beat pre-show favourites Middle-Earth: Shadow of Mordor and Alien: Isolation.
Alien: Isolation, despite having the most nominations of all of the games up for an award, had to settle for an Audio Achievement nod, while Shadow of Mordor picked up the award for Game Design in recognition of its much-vaunted emergent gameplay style.
Aside from Destiny's unexpected headlining victory, it was mainly a night of independent studios taking home their golden trophies, with the unique handmade puzzler Lumino City taking home the Artistic Achievement gong and the hauntingly beautiful Never Alone (Kisima Ingitchuna) taking home the Debut Game BAFTA.
The DLC add on chapter The Last of Us: Left Behind also struck a chord with the BAFTA Academy as Ashley Johnson picked up the Story award on behalf of the Naughty Dog team as well as her own second consecutive BAFTA in the Performer category for her role as Ellie.
Speaking after her win she discussed why she felt the Left Behind DLC stood out amongst other full length games: "After the full game and after connecting with the character of Ellie, I think people wanted to find out who she was."
She also talked about her conversations with the game's Creative Director Neil Druckmann and his vision for depicting Ellie's youthful relationship with her friend Riley and exploring the character's homosexuality, while also confirming rather emphatically that she would love to return to the character in the future should the opportunity arise.
The charmingly addictive skateboarding game OlliOlli also saw off tough opposition in the Sport category, beating bigger budget titles like FIFA 15 and Forza Horizon 2 to the prize and the Roll7 team said it "felt awesome" to take home their own BAFTA while also talking up their recently released and well received sequel, OlliOlli 2.
Adventure game creator Tim Schafer, who missed out on the award for Story for his Kickstarter-funded Broken Age: Part 1 (but did manage to present the award for Game Design to one of his personal games of the show in Shadow of Mordor) took the time to chat about the diversity of games on display saying that the range of nominees showed "that it doesn't matter how big or small you are [as a studio], it doesn't effect the ability of a game to reach people and touch people".
Rounding out the show, the BAFTA Fellowship for this year's event was presented to David Braben OBE for his contributions to the game industry that most notably includes his work on the influential open-ended sandbox space sim Elite originally released in 1984.
Elsewhere, there were also wins for Far Cry 4 for Music, League of Legends for Persistent Game, Valiant Hearts for Original Property, Monument Valley for Mobile & Handheld and British Game, Minecraft: Console Editions for Family, The Vanishing of Ethan Carter for Game Innovation, Hearthstone: Heroes of Warcraft for Multiplayer and Chambara for the BAFTA Ones to Watch award.
Register for free to continue reading
Registration is a free and easy way to support our truly independent journalism
By registering, you will also enjoy limited access to Premium articles, exclusive newsletters, commenting, and virtual events with our leading journalists
Already have an account? sign in
Register for free to continue reading
Registration is a free and easy way to support our truly independent journalism
By registering, you will also enjoy limited access to Premium articles, exclusive newsletters, commenting, and virtual events with our leading journalists
Already have an account? sign in
Join our new commenting forum
Join thought-provoking conversations, follow other Independent readers and see their replies