Next exoplanet or solar system discovery could be made accidentally by gamers, not by Nasa
It's the second time that the EVE Online community has helped tackle one of humanity's biggest mysteries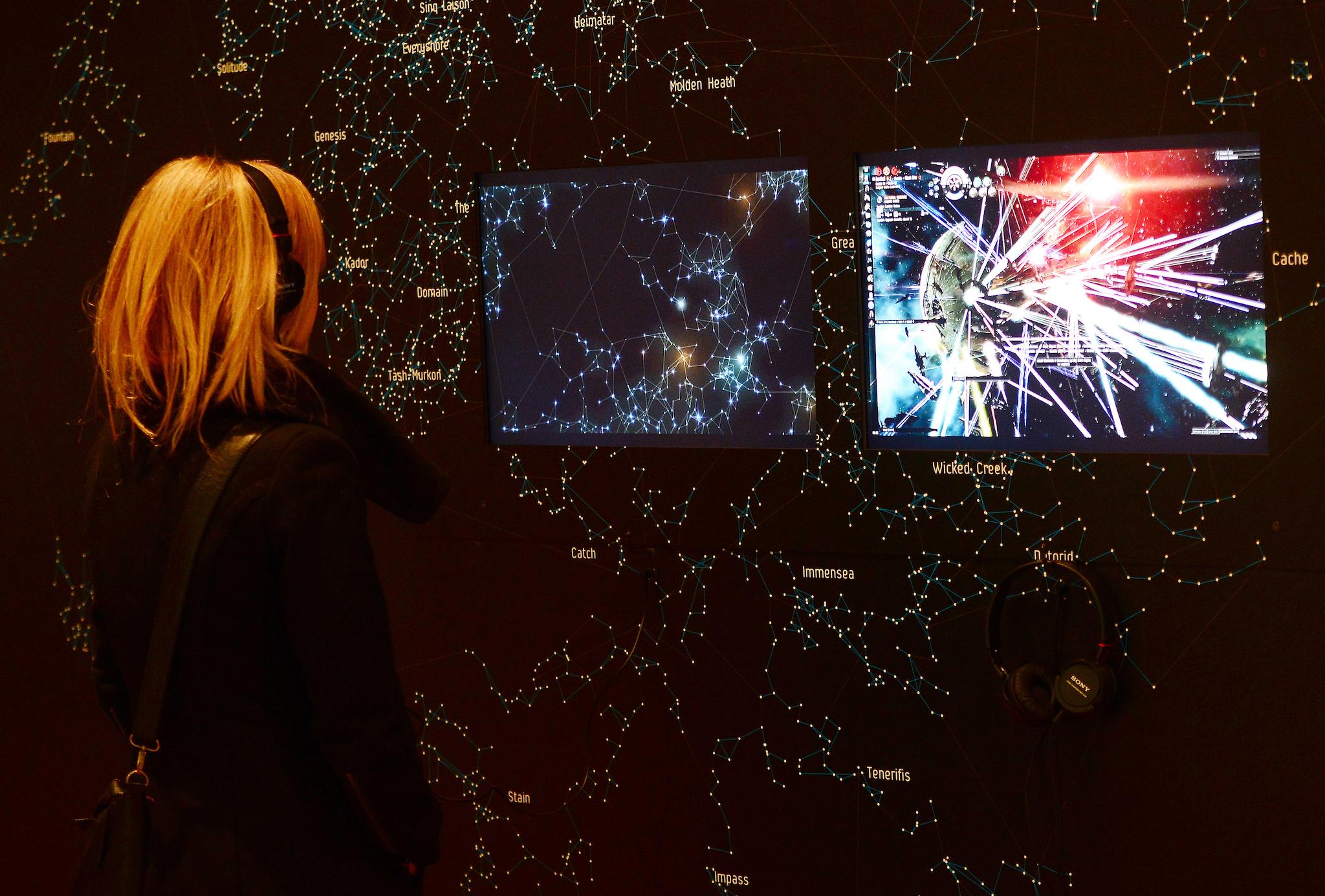 Nasa might have announced the biggest exoplanet find ever, but gamers are already gearing up find the next one.
As scientists announced that they had found the "holy grail" of exoplanets – a solar system of seven worlds that could support life – a game announced that it was beginning the search for the next one.
Massively multiplayer online game EVE Online has announced that it will be launching a search for planets orbiting our solar system, looking through the huge amount of data and images captured of other planets in our galaxy.
Nasa's most stunning pictures of space
Show all 30
The crowdsourcing project is a collaboration between CCP Games, which developed EVE Online, and Massively Multiplayer Online Science (MMOS), the University of Reykjavik, and the University of Geneva. The latter's input is being headed by its honorary professor Michel Mayor, who won the prestigious 2017 Wolf Prize for Physics and found the first exoplanet.
In EVE Online, players fly through the universe using space ships. Inside of its world, they can take part in a range of activities – everything from working together to explore to taking each other on in combat.
But in the new project, they will also interact with real-world astronomical data from the University of Geneva. By doing so, they will work to classify the data – and if enough of a consensus is reached, it will be sent to scientists at the university to verify.
The research is actually the second time that EVE Online players have been involved in a major scientific project, after they helped classify human cells as part of the Human Protein Atlas project and became one of the biggest collectives of citizen scientists ever seen. They are able to do so because of the sheer number of players, which allows scientists to work with the wisdom of crowds in ways that otherwise wouldn't be at all possible.
"We were thrilled to see the successes of our first foray into citizen science, in which EVE players have been voracious contributors to the database of the Human Protein Atlas," said Andie Nordgren, EVE's Executive Producer. "In searching for the next dataset for our massive player community to tackle, the stars aligned for players to have the opportunity to directly contribute to the search for new planets with a world-renowned scientific team. Real people around the world collaborating in a virtual universe to explore the real universe is the stuff science fiction, and soon science fact, is made of."
The Seven Wonders of Trappist-1
The search will arrive in the game this year. Michel Mayor will lead a presentation on the search at the EVE Fanfest, which is hosted in Reykjavik in April.
Join our commenting forum
Join thought-provoking conversations, follow other Independent readers and see their replies