Fake Pokemon Go apps lock phones and access porn sites
Over 215 unofficial versions of the game have been found, security firms warn
Harry Cockburn
Sunday 17 July 2016 13:42 Comments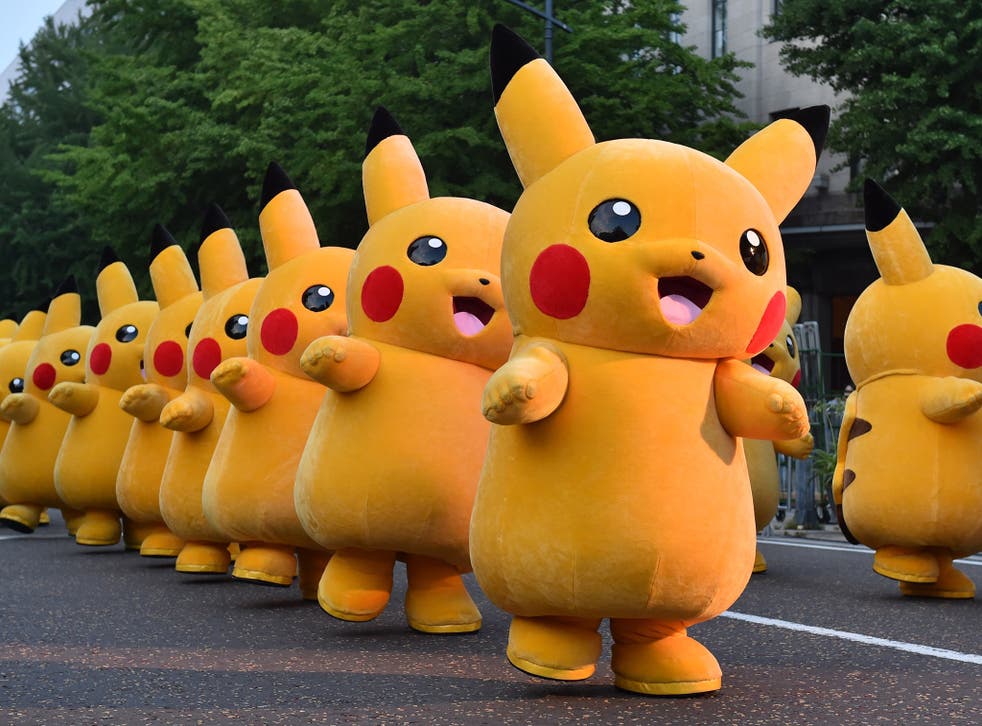 Fake versions of the augmented reality game Pokemon Go are locking users' phones and connecting to porn ads online, security firms have warned.
The popularity of fake versions of the game has been hard to check because it hasn't been officially released in many countries.
More than 215 unofficial versions of the popular app have already been found in app stores, according to cyber security company RiskIQ.
The warnings follow log-in issues with the official game since it was launched earlier this month after searing global demand crashed servers around the world on at least three occasions.
A team of researchers at software security firm ESET have warned that fake versions of the game are connecting to porn sites, freezing phones, and demanding ransoms for the removal of spurious viruses.
According to the firm, a fake version of the game available on the Google Play app store locks the screen as soon as the app is opened, forcing users to restart their device. However, in many cases rebooting is not an option as the app blocks all other activity. Users are forced to take the battery out of their device or use Android Device Manager to reboot.
Pokemon Vaporeon appears in the middle of Central Park
But after rebooting, the app continues to run in the background, silently clicking on porn ads online.
Other fake apps promise users guides and cheats for Pokemon Go.
The company recommends Pokemon fans only download the game from reputable sources, and to check positive and negative reviews of an app before downloading.
The proliferation of fake Pokemon apps comes amid a stream of international news items relating to Pokemon Go since the launch of the game earlier this month.
A man crashed his car into a tree in New York on Friday, later admitting to police he had been distracted by the game.
The best of Pokémon Go on social media

Show all 10
On Thursday two men in San Diego fell off a cliff after they climbed over a fence in an attempt to catch the animated characters.
Last week a teenager from Wyoming found a dead body in a river after she climbed over a fence to go in search of Pokémon near her home.
Register for free to continue reading
Registration is a free and easy way to support our truly independent journalism
By registering, you will also enjoy limited access to Premium articles, exclusive newsletters, commenting, and virtual events with our leading journalists
Already have an account? sign in
Register for free to continue reading
Registration is a free and easy way to support our truly independent journalism
By registering, you will also enjoy limited access to Premium articles, exclusive newsletters, commenting, and virtual events with our leading journalists
Already have an account? sign in
Join our new commenting forum
Join thought-provoking conversations, follow other Independent readers and see their replies