Halo: The Master Chief Collection, Dragon Age: Inquisition and Bloodborne - the games that stole the show at EGX
Nintendo also had an intimidating amount of high quality offerings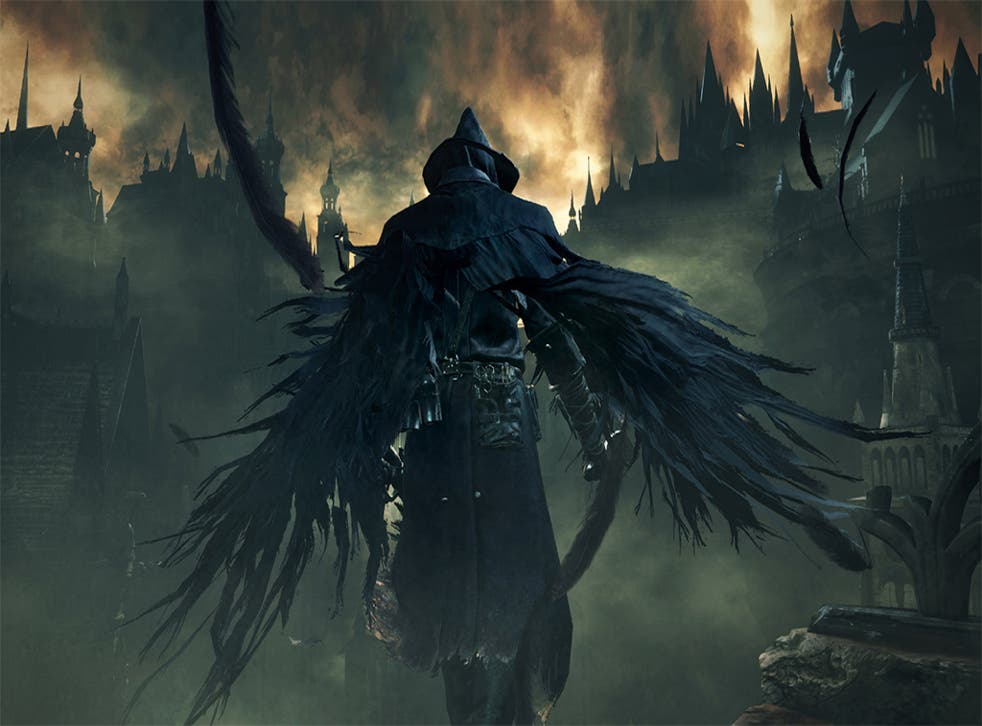 For most UK gamers, EGX is the first opportunity to sample the industry's biggest upcoming releases long before they hit shelves and this year – in the exhibition's last showing at London's Earl's Court - was no different.
With last year's event's main attraction of having the sparkly next-gen hardware before anyone else now a distant memory, EGX 2014 was the perfect place for publishers and developers to flaunt their creative wares to an eager fanbase just in time for any prospective console owners yet to decide what shaped box might sit under their TV come Christmas.
With both Microsoft and Sony suffering from disappointing high profile releases since the launch of their next-gen machines, the grace period appears to finally be over with gamers expecting a higher level of quality behind those disarming sparkly graphical veneers. The Xbox One had a notably varied selection of exclusive games on the show floor with the episodic oddity D4 turning many heads, Forza Horizon 2 marking itself as the current zenith of open-world racing games and Insomniac Games' hyperactive third-person shooter Sunset Overdrive all promising a strong close to 2014 for Microsoft's big black box.
Sony conversely opted for a reliance on quality third party support with a particular focus on the recent survival horror revival as The Evil Within and Alien: Isolation sat comfortably alongside Naughty Dog's remastering of the magisterial The Last of Us. For those looking to throw hands with an accompanying friend WWE 2K15 and Mortal Kombat X also proved a hit inside Sony's inflatable tents with the latter in particular appearing to perfect the art of a brutally executed fatality.
It was Nintendo however that seemed most keen to steal the show at EGX 2014 with an intimidating amount of high quality offerings. While Super Smash Bros., Bayonetta 2 and anything involving a certain mustachioed plumber attracted the largest crowds, it was Nintendo's newest IP, the riotous paint-em-up shooter Splatoon, that demonstrated most strongly that the Wii U is currently a prime hub for irreverent innovation.
Away from the hustle and bustle of the major console platforms the indies were also out to play with the PC and mobile market keen to out-think and out-charm its significantly more well-funded peers. Among the standouts were Volume, a quirky isometric stealth game from Thomas Was Alone creator Mike Bithell, Lumino City, a point-and-click adventure with a unique textured aesthetic created by filming hand-crafted miniature models and Virginia, a Twin Peaks-esque interactive story that managed to contextualize its mysterious narrative despite the silence of its characters.
After spending two busy days at EGX 2014 and having some time to let the dust in my mind settle, there was one game, however, that took the crown of the best in show and two that came very close to the top spot:
Halo: The Master Chief Collection
If there is one property that will guarantee to shift the Xbox One in the following months it's Halo. In what is probably the best value for money collection since Valve's The Orange Box, the Master Chief Collection bundles all of the numbered Halo titles into one package with the HD overhaul of Halo 2 - and with it its legendary online multiplayer - as its premier attraction. At EGX I managed to sneak in a game of Slayer on Halo 2's classic Lockdown map with beautiful revamped animations and an impressive frame rate. It's good to have you back, Chief.
Dragon Age: Inquisition
A co-operative, traditionally single player fantasy RPG with up to four players battling out against legions of enemies? No, I'm not talking about Fable: Legends, which had an enjoyable but relatively unremarkable showing at EGX 2014, instead I'm referring to Dragon Age: Inquistion's guided playthrough of its own attempt at a multiplayer horde mode.
With the game in its final stages of development at Bioware's Edmonton offices ready for a November release that should hopefully bring with it a single player adventure eager to improve upon the mixed reception of its predecessor, the queue for Inquisition was immense. Some were prepared to wait for up to three hours to join the march against the darkspawn. Those that did tackle the arduous wait were treated to a slice of its impressively balanced, strategic, class-based co-op campaign that will be separate from the main single-player mode on release. I'm already looking forward to spending more time in Thedas as my pre-determined Dalish elf character The Keeper, a Dalish Emissary of the Ralaferin clan.
Bloodborne
Developed by From Software and heralding the return of Dark Souls and Demon's Souls creator Hidetaka Miyazaki to the director's chair, Bloodborne's demo boasted the same sublime design ethos of the Souls series with a tweaked combat system that chooses to balance agility and furious offense with a cleaver and a blunderbuss in hand.
With swarms of infected beasts littering the cobbled streets of the game's ruined city of Yharnam, Bloodborne is instantly recognizable in tone and design to fans of the Souls games. Yet, with enough gameplay innovation to stand apart from its already classic spiritual predecessors, Bloodborne is the biggest threat to Destiny to take the crown of this generation's standout new IP, making it potentially the holy grail of the PlayStation 4's gaming library and leaving it far and away as the best game of EGX 2014.
30 games released before Christmas

Show all 30
Register for free to continue reading
Registration is a free and easy way to support our truly independent journalism
By registering, you will also enjoy limited access to Premium articles, exclusive newsletters, commenting, and virtual events with our leading journalists
Already have an account? sign in
Register for free to continue reading
Registration is a free and easy way to support our truly independent journalism
By registering, you will also enjoy limited access to Premium articles, exclusive newsletters, commenting, and virtual events with our leading journalists
Already have an account? sign in
Join our new commenting forum
Join thought-provoking conversations, follow other Independent readers and see their replies