As it happened
ended
1648043168
Hogwarts Legacy – live: Release date confirmed in Playstation's State of Play event
The live-stream will focus on new content for the highly anticipated game set in the Wizarding World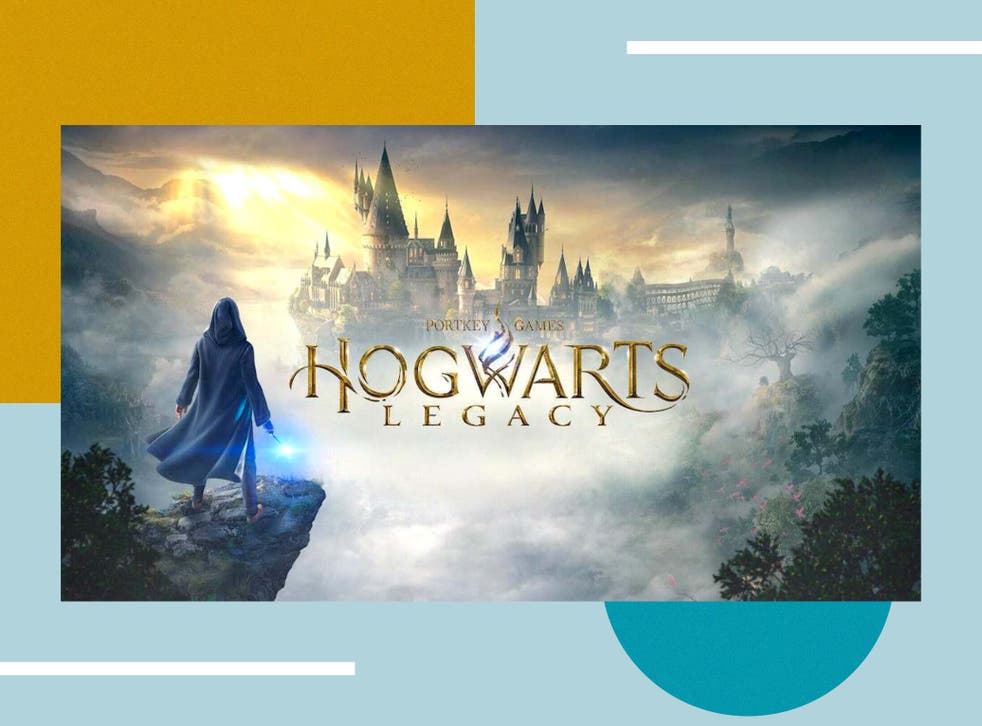 Update: 'Hogwarts Legacy' now has a confirmed release date. Keep reading below for more details.
A new livestream event has been announced for the upcoming open world Harry Potter title Hogwarts Legacy and it's only a few days away. Developed by Avalanche Software and Warner Bros Games, the State of Play is set to air later this week and promises to show never before seen gameplay.
According to a post on the Playstation Blog, the full show will run for about 20 minutes and will feature nearly a quarter-of-an-hour's worth of gameplay footage captured on a Playstation 5.
Hogwarts Legacy was announced at a PlayStation event in September 2020, with initial plans to be released for Windows, PlayStation 4, PlayStation 5, Xbox One and Xbox Series X/S in 2021 but the game has since been delayed.
Players will be able to customise their own student and choose which of the four houses they will represent as well as explore the Wizarding World in familiar locales such as the Forbidden Forest and Hogsmeade Village.
How to watch the 'Hogwarts Legacy' State of Play event
State of Play: 17 March 2022
The livestream will be available to watch on Playstation's official Twitch and YouTube channels on 17 March at 9pm GMT.
The last State of Play event only aired last week and focused on a range of upcoming Playstation titles from a number of Japanese studios. With this upcoming livestream, it appears that Playstation will focus exclusively on Hogwarts Legacy, much like they did with Gran Turismo 7 prior to its release.
1647538207
What time does the State of Play begin?
And welcome to the liveblog for tonight's State of Play! We'll be following the event as it happens with new gameplay footage for upcoming Harry Potter spin-off Hogwarts Legacy.
Jasper Pickering
17 March 2022 17:30
1647549348
What have we seen from 'Hogwarts Legacy' so far?
Aside from a few screenshots of the game, including some shots of the wizarding school itself, not much is known about the open world of Hogwarts Legacy.
In the lead up to tonight's event, we've seen a couple of very short gameplay videos posted by Avalance Software, the game's developers:
Presumably, we'll see a bit more than a student getting out of bed in the full video.
Jasper Pickering
17 March 2022 20:35
1647550187
Upcoming PS5 games in 2022
Wondering what other games we're expecting to come out this year for Playstation? We've got you covered.
The PS5 will see plenty of new titles coming out in 2022, including Ghostwire: Tokyo and Forspoken, the latter of which has been delayed until October. We'll likely see a release date for Hogwarts Legacy this evening as well!
Playstation 5 users will be able to enjoy upcoming titles such as 'Gran Turismo 7', 'Horizon Forbidden West' and more
Jasper Pickering
17 March 2022 20:49
1647550450
State of Play will be going live in just a few minutes
The State of Play is nearly here. In order to watch the event, you can find a link to the full live-stream on Playstation's YouTube and Twitch page.
We'll be following along as the event unfolds and post highlights in the liveblog so stay tuned!
State of Play: 17 March 2022
Jasper Pickering
17 March 2022 20:54
1647551154
'Hogwarts Legacy' early gameplay details
Players will will play as a student able to manipulate ancient magic hidden in the Wizarding World. You will need to uncover why this ancient magic has returned and who hopes to use it.
Players will be able to customise their students and choose which of the four houses to stay at as well as attend different classes such as defense against the dark arts and potions. You're somewhat of a late bloomer, starting in the fifth year at Hogwarts.
Jasper Pickering
17 March 2022 21:05
1647551452
Spells and combat in 'Hogwarts Legacy'
Enemies possess defensive and offensive abilities such as blasting curses, stunning spells and enchanted weaponry. Shield charm will allow you to reflect spells and deflect strikes and counterattacks can be performed using stunning charms for expended spell combinations.
Mixing and matching spells can be used to take down a range of different enemies.
Jasper Pickering
17 March 2022 21:10
1647551686
Broomstick travel confirmed
Jasper Pickering
17 March 2022 21:14
1647551940
'Hogwarts Legacy' release date confirmed
And that's all the gameplay that we've seen so far!
The end of the gameplay we saw a release date for "Holiday 2022", which will mean that Hogwarts Legacy should be available in time for Christmas, providing there are no delays.
Jasper Pickering
17 March 2022 21:19
1647552768
Watch the 'Hogwarts Legacy' State of Play in full
Did you miss the live-stream? It's only just finished but Playstation has already uploaded the full gameplay trailer to their YouTube channel if you haven't seen it already. There's a lot to break down and it certainly looks like a next-gen game.
'Hogwarts Legacy' - State of Play Official Gameplay Reveal
Jasper Pickering
17 March 2022 21:32
1647553077
The official Hogwarts Legacy Twitter account has broken down the key points from the gameplay trailer in a short video that goes into detail about the game's setting, playable character and backstory.
"You may be the one who decides the fate of the entire Wizarding World" certainly sounds like an ominous proposition and heavily hints at the possibility that players will be able to roleplay as an evil wizard, if you're so inclined.
Jasper Pickering
17 March 2022 21:37
Register for free to continue reading
Registration is a free and easy way to support our truly independent journalism
By registering, you will also enjoy limited access to Premium articles, exclusive newsletters, commenting, and virtual events with our leading journalists
Already have an account? sign in
Register for free to continue reading
Registration is a free and easy way to support our truly independent journalism
By registering, you will also enjoy limited access to Premium articles, exclusive newsletters, commenting, and virtual events with our leading journalists
Already have an account? sign in
Join our new commenting forum
Join thought-provoking conversations, follow other Independent readers and see their replies