As it happened
ended
1560118229
Xbox E3: Microsoft unveil next gen console, Game Pass changes and latest games at press conference - as it happened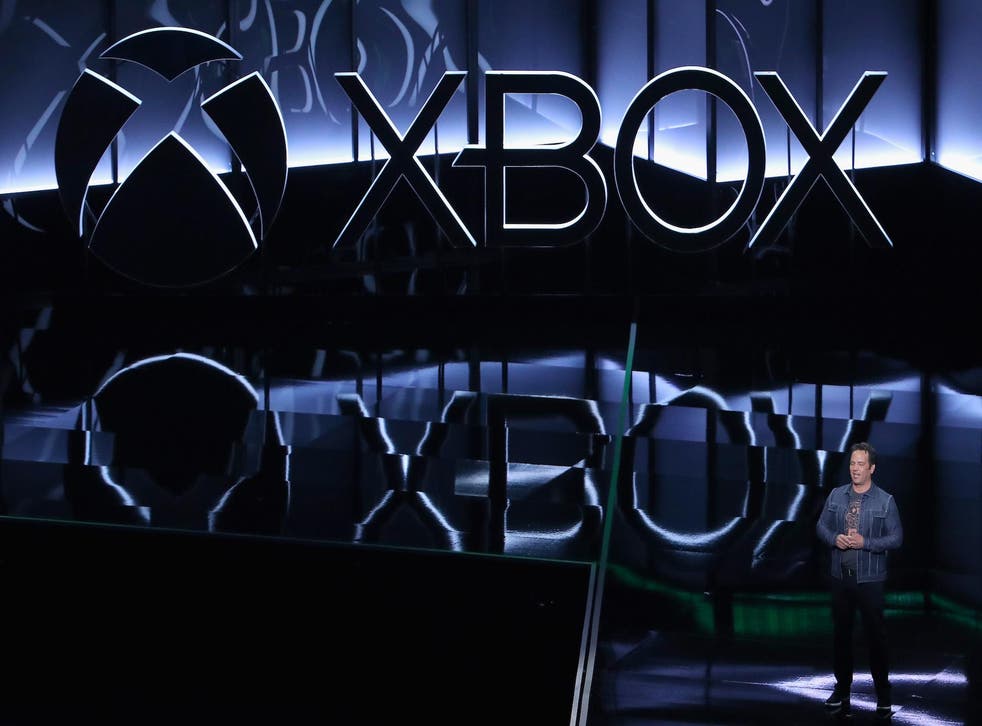 Xbox is hosting its E3 conference, during which it is expected to unveil its next gen console and the games that will be played on it.
The event will allow Xbox to reveal the new titles coming over the next year and beyond.
And it will be the biggest event of the conference, since PlayStation has decided to avoid the gaming event entirely and will not be hosting a press conference.
As well as the next generation console, Microsoft is expected to show off a new Halo game, updates on Game Pass and its streaming service Project xCloud, as well as potentially unexpected Xbox games.
Please allow a moment for the live blog to load
1560095539
Everything will kick off later today. We should start getting news about everything set to be announced: a new Xbox, a new Halo and details about Game Pass and Project xCloud.
Andrew Griffin
9 June 2019 16:52
1560096123
It begins at 9pm UK time, 4pm eastern, or 1pm on the west coast.
Andrew Griffin
9 June 2019 17:02
1560096413
There are already clues about whatever the new Xbox will look like. Very eagle-eyed fans have spotted references to the phrase "R255 G36 B0" in Microsoft's pre-E3 videos.
That happens to be the RGB code for the colour scarlet. Scarlett in turn happens to be the rumoured codename for the next generation console. (Or, rather, next generation consoles – Xbox is said to preparing two to launch at the same time, one an entry-level version and another high-end one like the Xbox One X.)
It's not clear how much Microsoft will actually say, of course. The new Xbox isn't said to be out for another year, so details might not even be finalised, let alone ready for talking about in public.
Andrew Griffin
9 June 2019 17:06
1560109862
There's late-breaking rumours that Nintendo legend Shigeru Miyamoto will be appearing on stage during today's press conference. Some have taken that to mean that Xbox will be announcing some sort of tie-up with Nintendo. But all of this is very much rumours and speculation at this point...
Andrew Griffin
9 June 2019 20:51
1560109987
(That Xbox stream, by the way, is pretty annoying at the moment: it's a repeating bit of music and a stream of very excitable people shouting in the chat. If you'd prefer to avoid that, I'll give you a shout when everything's kicking off...)
Andrew Griffin
9 June 2019 20:53
1560110116
The event is happening in a big green room, in front of a huge Xbox logo, as ever....
Andrew Griffin
9 June 2019 20:55
1560110527
The customary run-through of the year behind us: a bit of Minecraft, a bit of Sea of Thieves, a bit of Forza. Just about everything you'd announce from Xbox Game Studios.
Andrew Griffin
9 June 2019 21:02
Register for free to continue reading
Registration is a free and easy way to support our truly independent journalism
By registering, you will also enjoy limited access to Premium articles, exclusive newsletters, commenting, and virtual events with our leading journalists
Already have an account? sign in
Register for free to continue reading
Registration is a free and easy way to support our truly independent journalism
By registering, you will also enjoy limited access to Premium articles, exclusive newsletters, commenting, and virtual events with our leading journalists
Already have an account? sign in
Join our new commenting forum
Join thought-provoking conversations, follow other Independent readers and see their replies