Rangers doomed to life in Third Division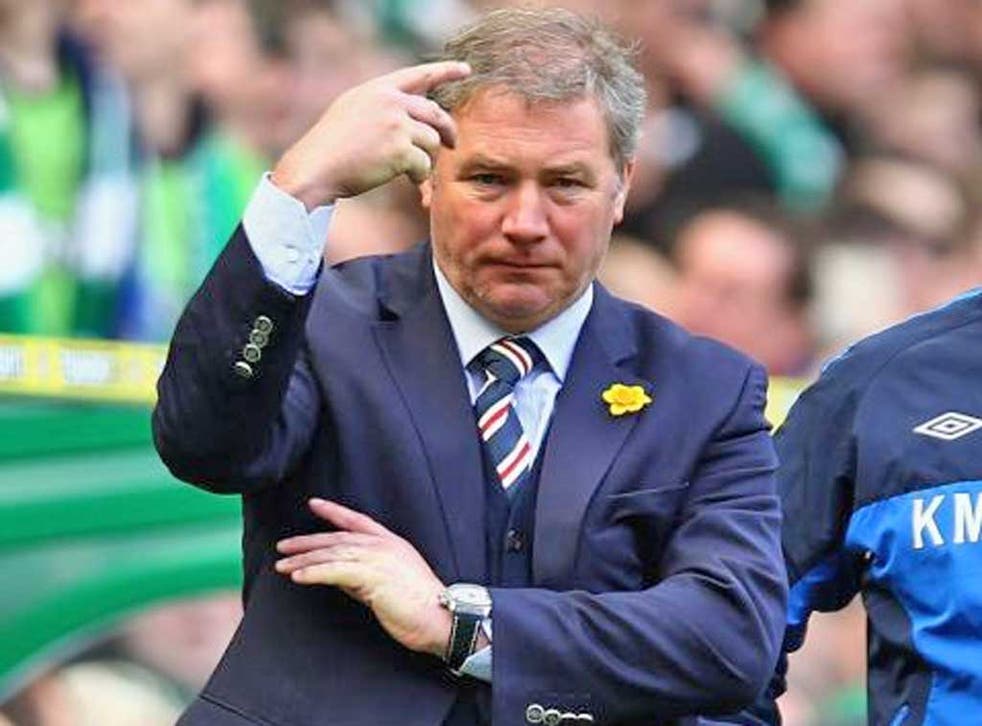 Aberdeen yesterday appeared to extinguish Rangers' flickering hopes of playing in the Scottish Premier League next season, with the Old Firm giants now expected to be demoted to the bottom division, ending a 140-year stay in the top flight.
Charles Green, who bought the Gers for £5.5m earlier this month, was informed that he would have to form a new company following forced liquidation. The 'newco' Rangers had to apply to continue their existence in the SPL. The 11 clubs who make up the top flight are due to vote on 4 July, but news came to light yesterday that the application is to be rejected by at least five – meaning Rangers will not be readmitted. They have won the league a record 54 times.
Rangers' name was replaced by an anonymous "Club 12" in the fixture list, and they are due to be replaced by either Dunfermline or Dundee. Dunfermline finished bottom of the SPL last season, while Dundee were runners-up in the First Division. The Glasgow club need to secure an 8-4 majority to have their application passed. Heart of Midlothian and Dundee United had already stated that they would be voting against the proposal, and were joined by Hibernian and Inverness Caledonian Thistle. That meant it needed just one more team to follow suit. Aberdeen obliged, as did St Johnstone.
"Traditionally we have preferred not to make public our voting intentions, but in light of the level of interest and the fact other clubs have chosen to show their hand, I can confirm it is our intention to oppose readmission to the SPL for any Rangers newco," the Aberdeen chairman, Stewart Milne, said.
Hibernian said that the decision of the five clubs "reaffirms the view of the board that the sporting integrity of the SPL is of paramount importance", and there is little talk of fear as to how much money the division can generate without Rangers. Sky Sports and ESPN, the broadcasting companies which show 30 live games a season for a combined fee of £80m in a deal until the end of the 2016-17 season, refused to comment until next Wednesday's final vote on whether they are bound to the contract.
Join our new commenting forum
Join thought-provoking conversations, follow other Independent readers and see their replies