Help a Hungry Child: 380 restaurants sign up to support The Independent's appeal
Among those taking part are Dinner by Heston Blumenthal, Chiltern Firehouse and Clarke's, as well as the restaurants at Fortnum & Mason and Selfridges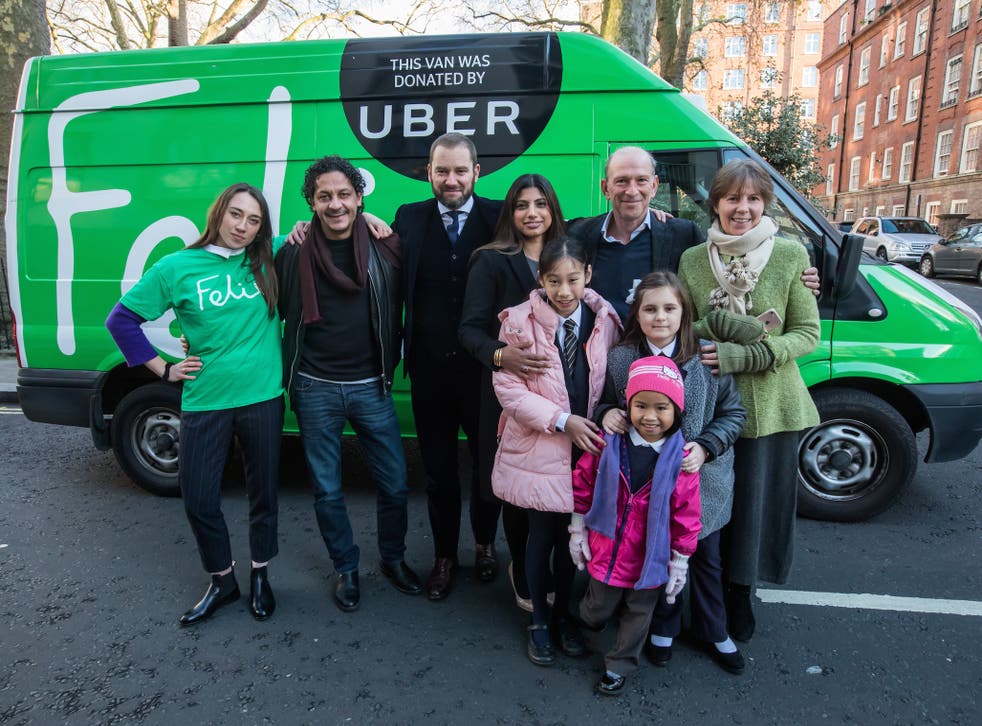 Londoners wanting to support The Independent and Evening Standard's Help a Hungry Child campaign can now donate by eating at some of the capital's favourite restaurants.
Until the end of December, 380 restaurants across the capital will add an optional £1 to diners' bills to raise money to help disadvantaged Londoners.
Among those taking part are Dinner by Heston Blumenthal, Chiltern Firehouse and Clarke's, as well as the restaurants at Fortnum & Mason and Selfridges.
Fortnum & Mason CEO Ewan Venters said: "We are proud to take part in this scheme, raising money and getting good food to those that need it most this Christmas."
The Help a Hungry Child appeal is raising money for The Felix Project to ensure that no child in any primary school supported by the charity goes to bed hungry.
The Felix Project tackles food surplus and food poverty. Its vans collect surplus food from retailers and deliver it to frontline charities, which use the produce to cook cheap, nutritious meals for some of London's most vulnerable.
The £1-on-the-bill restaurant scheme will also be raising money for StreetSmart, which has been fundraising for homeless and vulnerable people for twenty years.
StreetSmart supporter Stephen Fry called on people to give generously by paying the extra £1 on their bill when eating at the supporting restaurants. "StreetSmart's ambitions are to connect the lucky citizen who can dine out with the unlucky ones for whom dining out means queuing up in front of food banks," he said.
Through the support of top restaurants across the UK, the charity has already raised over £8.2 million since 1998 through diners adding the voluntary £1 to their bills. All the money it has raised through donations goes directly to those in need, as all of StreetSmart's costs are covered by its corporate partner Deutsche Bank.
Among the restaurants signing up to the scheme this year are the D&D group, which includes celebrated venues Bluebird, The Modern Pantry and Coq d'Argent. Their newest venture in Battersea Power Station, Fiume, which was launched by chef Francesco Mazzei, is also one of seven restaurants in the new Battersea development taking part in the fundraising effort.
William Sieghart, founder of StreetSmart, said: "We are so glad to be working with Felix this year, and getting the public involved raising money for two excellent causes this Christmas."
If you know of a restaurant that would like to get involved, please email glenn.pougnet@streetsmart.org.uk or daisy@thefelixproject.org
Join our new commenting forum
Join thought-provoking conversations, follow other Independent readers and see their replies