Tony Abbott brands Isis a 'death cult' – and says Australia will send military force to fight extremists
Australia will contribute up to 10 military aircraft to the campaign against Islamic State extremists in Syria and Iraq, the Australian Prime Minister Tony Abbott has said.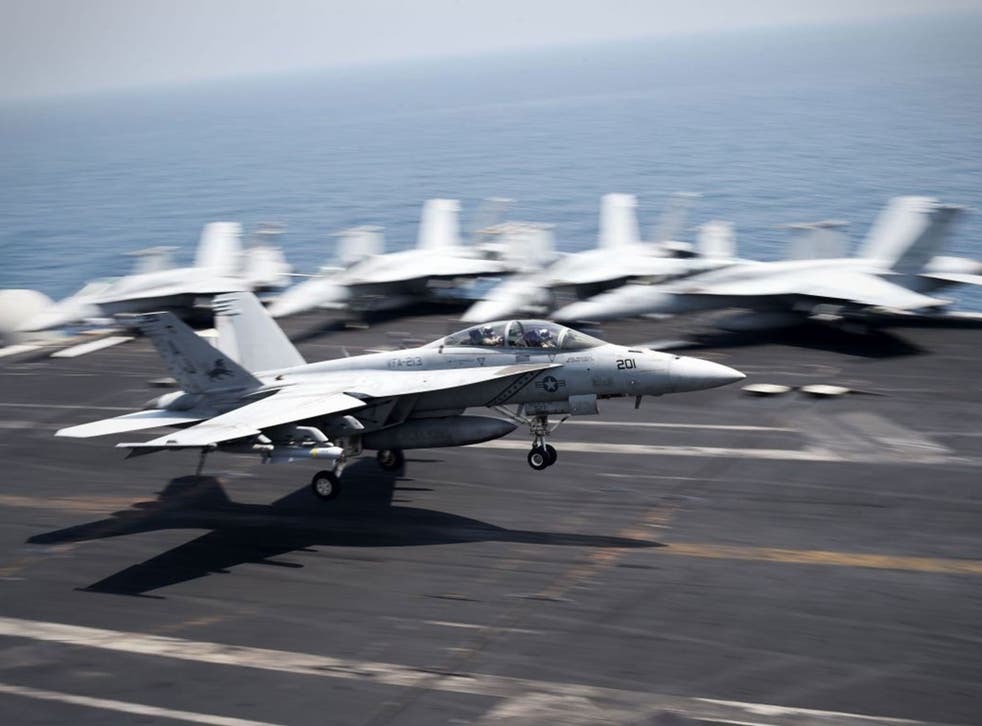 The Australian Prime Minister Abbott said in a statement on Sunday that Australia was responding to a request from the United States for specific contributions to an international coalition against Islamic State (Isis).
Last week the US launched a more aggressive military response to the activities of IS extremists. Air strikes by the American military have been launched at targets in Iraq, and US planes and drones will be gathering intelligence on targets before launching air strikes in Syria.
Australia is preparing up to eight F/A18 aircraft, an E-7A Wedgetail Early Warning and Control aircraft, and a KC-30A Tanker and Transport aircraft to be deployed to the United Arab Emirates to contribute to the campaign.
Abbott also said that combat troops would not be deployed, but 600 specialist operations personnel who could assist Iraq's security forces were being prepared to go, 400 from the air force and around 200 from the military.
"There are obviously further decisions to be taken before Australian forces will be committed to combat operations in Iraq," Abbott said.
"Nevertheless, Australia is prepared to engage in international operations to disrupt and degrade Isil because of the threat that this murderous death cult poses not just to the people of Iraq, not just to the people of the Middle East, but to the whole world, including to Australia."
In pictures: The rise of Isis

Show all 74
On Friday US Secretary of State John Kerry met with Turkey's President Recep Tayyip Erdogan to try and elicit support from Turkey for an international coalition which aims to battle Islamic State militants. A regional pledge of military cooperation against the Islamic state has been signed by ten Arab states – those represented by the Gulf Cooperation Council as well as Egypt, Iraq, Jordan and Lebanon. Almost 40 nations have so far pledged support for US military action.
France has also offered its support for military action against Isis and Paris is expected to host international talks on the campaign on Monday, the BBC has reported.
Additional reporting by Associated Press.
Read more:
Legal justification for Syria strikes 'not even wafer-thin'
Exclusive: US failure over Saudi 9/11 role helped Isis
Register for free to continue reading
Registration is a free and easy way to support our truly independent journalism
By registering, you will also enjoy limited access to Premium articles, exclusive newsletters, commenting, and virtual events with our leading journalists
Already have an account? sign in
Register for free to continue reading
Registration is a free and easy way to support our truly independent journalism
By registering, you will also enjoy limited access to Premium articles, exclusive newsletters, commenting, and virtual events with our leading journalists
Already have an account? sign in
Join our new commenting forum
Join thought-provoking conversations, follow other Independent readers and see their replies