Nato 'not ready' in face of Russia military threat, MPs say
Commons defence select committee says Nato suffers 'alarming deficiencies' in its readiness
Nigel Morris
Thursday 31 July 2014 10:27 Comments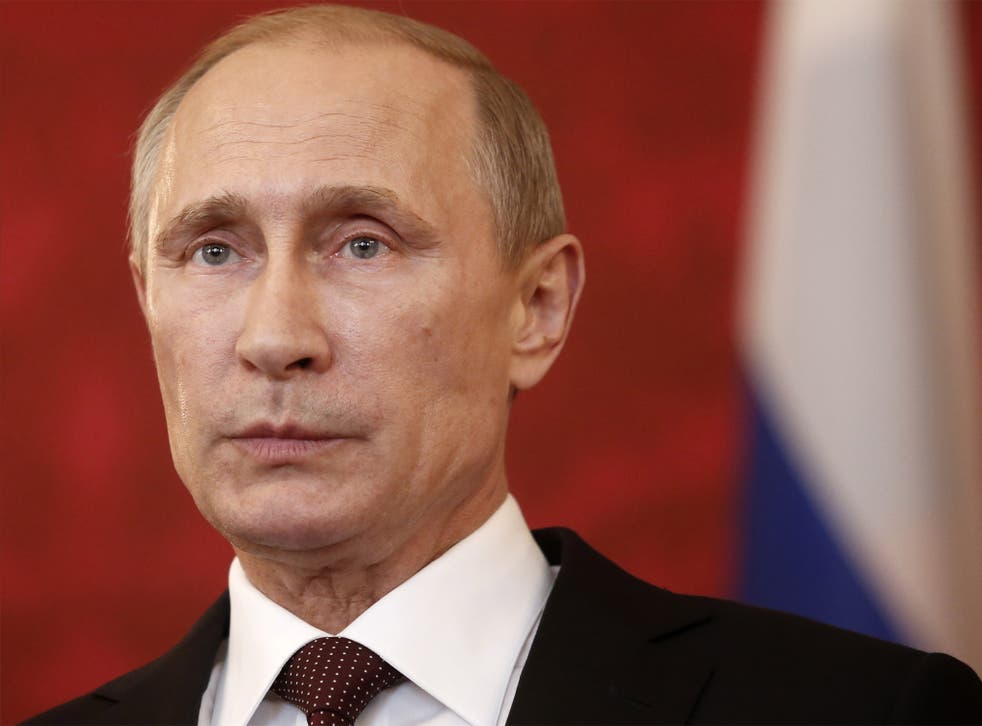 Nato is complacent about the military threat from Russia and ill-prepared to respond to an attack by its former Cold War adversary, a damning parliament report published today warns.
It said the recent turmoil in Ukraine, including Moscow's annexation of Crimea, should act as a "wake-up call" for the 28-nation alliance as well as the British government.
The Commons defence select committee said Nato suffered "alarming deficiencies" in its readiness to deal with any aggression by President Vladimir Putin and its ability to forecast an attack. The MPs also raised fears that the alliance's leaders would lack the political will to respond toughly to an attack.
They said the risk of a conventional military assault by Russia on a Nato member was small but still significant.
The committee said there was greater danger of an unconventional attack, such as backing for separatist groups, the use of cyberwarfare or Russian special agents operating without insignia.
Rory Stewart, its chairman, said: "We have already seen how these tactics have been deployed by Russia and its proxies in Ukraine to destabilise a Nato partner state, annex part of its territory and paralyse its ability to respond.
"The instability in Russia, President Putin's world-view, and the failure of the West to respond actively in Ukraine means we now have to address urgently the possibility – however small – of Russia repeating such tactics elsewhere."
The committee also cited a cyberattack on Estonia in 2007 and the invasion of Georgia in 2008 as evidence of the Kremlin's willingness to intervene in neighbouring states.
It called for "radical reform" to improve Nato's preparedness, suggesting the deployment of its forces to "vulnerable" Estonia, Latvia and Lithuania, as well as positioning military equipment in the three former Soviet states.
It urged dramatic improvements to the quality of rapid reaction forces, military exercises involving all member states and the establishment of a Nato headquarters to cover eastern Europe and the Baltic.
The committee called on the Government, which hosts a Nato summit in south Wales in September, to show leadership by investing in analysis and expertise on Russia, which has become "seriously degraded".
The MPs said: "Nato is currently not well prepared for a Russian threat against a Nato member state. A Russian unconventional attack, using asymmetric tactics - the latest term for this is 'ambiguous warfare', designed to slip below Nato's response threshold, would be particularly difficult to counter."
Following visits to Estonia and Latvia, they concluded there was "no doubt eastern European nations feel the threat is very real" from Russia.
It said: "The Nato alliance has not considered Russia as an adversary or a potential territorial threat to its member states for 20 years. It is now forced to do so as a result of Russia's recent actions."
Register for free to continue reading
Registration is a free and easy way to support our truly independent journalism
By registering, you will also enjoy limited access to Premium articles, exclusive newsletters, commenting, and virtual events with our leading journalists
Already have an account? sign in
Join our new commenting forum
Join thought-provoking conversations, follow other Independent readers and see their replies