Vince Cable's week is going from bad to worse
Cable lost his job, his seat and his cash payout - on his birthday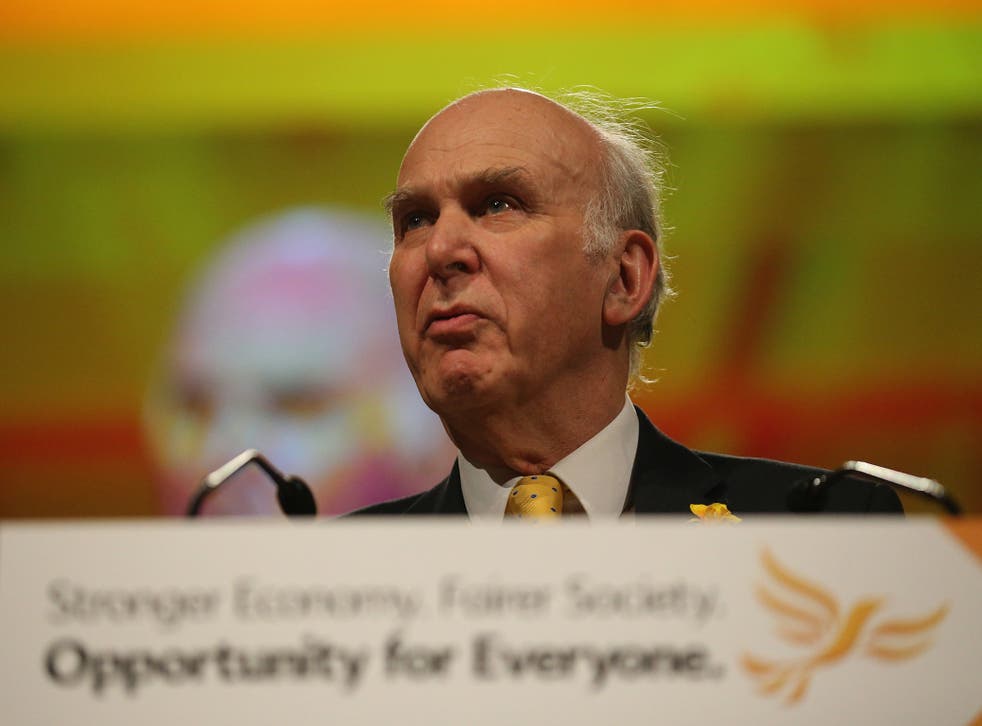 Poor Vince Cable. The former Lib Dem minister has been hit with a fresh blow after losing his seat to the Tories - he isn't going to get his ministerial pay-off on account of being too old.
The veteran Lib Dem, who turned 73 yesterday, will not be entitled to the £17,207 ministerial pay-off his colleagues Nick Clegg, Alistair Carmichael, Danny Alexander and Ed Davey are set to enjoy because House of Commons rules dictate they cannot go to anyone over 65 on the date of their departure, the Sunday Times has reported.
This comes in the same week as the politician, who was tipped by some to led the party after Nick Clegg, was booted out of his Twickenham constituency after 18 years in the helm.
Cable was regarded as one of the most reluctant coalition members. He is one of the leading figures on the left wing of the party, he was previously Labour party councillor before he joined the Social Democrat splinter group which merged with the Liberals in 1988, but that wasn't enough to save him.
Conservative candidate, Tania Mathias, overturned Cable's 12,140 majority, to win by a margin of 2,017 votes despite being a ranked 5/1 outsider before the night, according to the Richmond and Twickenham Times.
This is a far cry from how Cable was reported to be feeling in the weeks running up to the poll with the Mail on Sunday reporting just two weeks ago that he was going to ask for a promotion to Chancellor in exchange for going into coalition with the Conservatives once more.
The ousted MP took the news in his stride and spent most of yesterday personally thanking every person who sent him their thanks and commiserations on Twitter.
But before you feel too sorry for him, he can still look forward to his "golden goodbye" resettlement fee. The payment entitles an MP to a month's salary for every year of service, up to six months, so Cable will be able to claim up to £33,500.
Join our new commenting forum
Join thought-provoking conversations, follow other Independent readers and see their replies