Try This
Alexandra Potter explains the evergreen nature of 'What's New Pussycat?'
The Tom Jones hit always creates a visceral reaction in the audience, the novelist tells Christine Manby
Tuesday 22 December 2020 10:52 Comments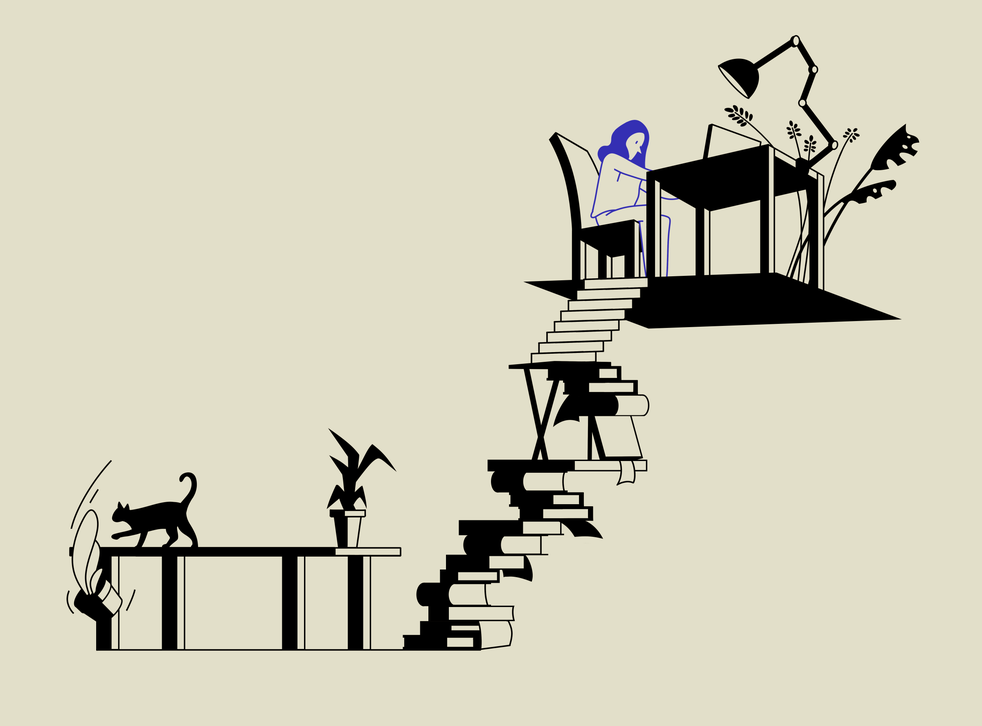 "There's never been a time in my life when I didn't know Tom!" says Yorkshire-born novelist Alexandra Potter, referring to Tom Jones, whose music tops the playlist of her life. "Every year, growing up, my parents would bundle me and my sister into the back of their Ford Cortina and we would spend two days driving from Bradford to Spain, for our annual camping holiday. During the drive, my parents would play their favourite cassette tapes over and over. One of these cassettes was Tom Jones and I always remember us all singing along as we hurtled through France, my dad's voice getting louder and louder as we hit the rousing choruses."
Potter's favourite Tom Jones song is "What's New Pussycat?" "As an adult, I've seen Tom Jones perform this song live in concert on several occasions. Every single time I get an incredible rush of joy. It's such a fun song and always creates a visceral reaction in the audience as everyone always loves to join in the rousing chorus. I don't think I could love it more, but every single time I hear those famous opening three words, I get goosebumps and a tingle down my spine. It's wonderful."
"What's New Pussycat?" was written by Burt Bacharach and Hal David to be the theme song for the 1965 movie of the same name, which starred Peter Sellers and Peter O'Toole. It was nominated for an Academy Award for Best Original Song. Jones's rendition of the song hit the UK charts at No 11. It was his third chart outing. It did even better in the US, where it reached No 3, consolidating Jones's stardom there too. The Glamorgan-born former construction worker quickly became an international heartthrob, observing, "People never talked about my music. They just counted how many knickers were on stage."
Since then, "What's New Pussycat?" has been covered many times by the great, the good and the downright strange. Barbra Streisand, The Four Seasons and Alvin and The Chipmunks all made their own versions. Leo Moracchioli made it metal. It's featured on The Simpsons and in the closing credits of Flushed Away. More recently, it was heard on Dancing With The Stars, the US version of Strictly, as Tiger King's Carole Baskin, animal conservationist and nemesis of Joe Exotic, took to the floor for a Viennese waltz. She was eliminated from the competition the following week.
For Potter, the song is more than just a great singalong. She says, "This song is woven into the fabric of my life."
"My parents loved having parties and I grew up with our house full of their friends, drinking, laughing, dancing, while Tom Jones played in the background. Whenever the song came on, everyone would sing along – my dad always being the loudest. For my mum's 70th birthday party, we hired a brilliant Tom Jones impersonator, who sang all his hits. Everyone got up and danced and we have videos of my mum and dad dancing. They were made more even more precious with the sudden death of my father only two years later."
She continues, "At his funeral, which we preferred to call a celebration of his life, we chose to play Tom Jones. The music held so many happy memories. The funeral took place on Valentine's Day, and as the song blasted out in the tiny church, decorated with love heart balloons and sunflowers, in a small village in the middle of the Yorkshire dales, the saddest, most heartbreaking day of my life was momentarily transformed into something joyful. For those few minutes, I was transported back to those road trips to Spain, to parties, to dancing, to my dad singing at the top of his voice 'belting out the tune' as he would say. Back to some of the happiest of moments in my life. Moments we wanted to share with all our friends and villagers who packed the tiny church and spilled out into the country lane. Testament, if any is needed, of the true power of a song to take you someplace else."
Tom Jones was an obvious choice for Potter and her husband's first dance at their wedding. "Dad wasn't there to give me away, so that had been a bit emotional, but when we played that song it was like he was there. Which I know sounds very corny, but it really does make me think of dad – and in a joyful way – every single time."
It's perhaps no surprise then that the music of Tom Jones has influenced Potter's own creative work too. She even titled her first novel What's New, Pussycat? in the song's honour. "It inspired my first novel, which I named after the song." The heroine, called Delilah – inspired by that other great Tom Jones song, of course – moves from Yorkshire to Notting Hill with nothing but her late mother's collection of Tom Jones vinyl records.
"It's thanks to 'What's New Pussycat?' that I secured my agent, my first book deal and a career as a bestselling author lasting over 20 years." Potter has since written eleven more novels and found herself listening to Tom Jones again as she put the finishing touches to her most recent book, Confessions of a Forty-Something F##K Up.
The evergreen nature of Tom Jones, who turned 80 earlier this year and is planning a 2021 tour, inspired one of the new novel's storylines. Forty-something Nell, Potter's heroine, forges a friendship with eighty-something widow Cricket, who, like Jones, is a force of nature, reminding readers that love, joy and passion are not the exclusive provinces of the young. As Cricket says in the novel, in words that could have come straight out of the Tom Jones playbook, "Don't worry about getting older, worry about becoming dull."
Register for free to continue reading
Registration is a free and easy way to support our truly independent journalism
By registering, you will also enjoy limited access to Premium articles, exclusive newsletters, commenting, and virtual events with our leading journalists
Already have an account? sign in
Join our new commenting forum
Join thought-provoking conversations, follow other Independent readers and see their replies