Inside Business
Vestager's antitrust victory against Google: Welcome, but there's danger in this dragging on and on and on
Time can be a powerful ally for Big Tech in its battle against the EU's doughty competition watchdog, writes James Moore
Wednesday 10 November 2021 21:30 Comments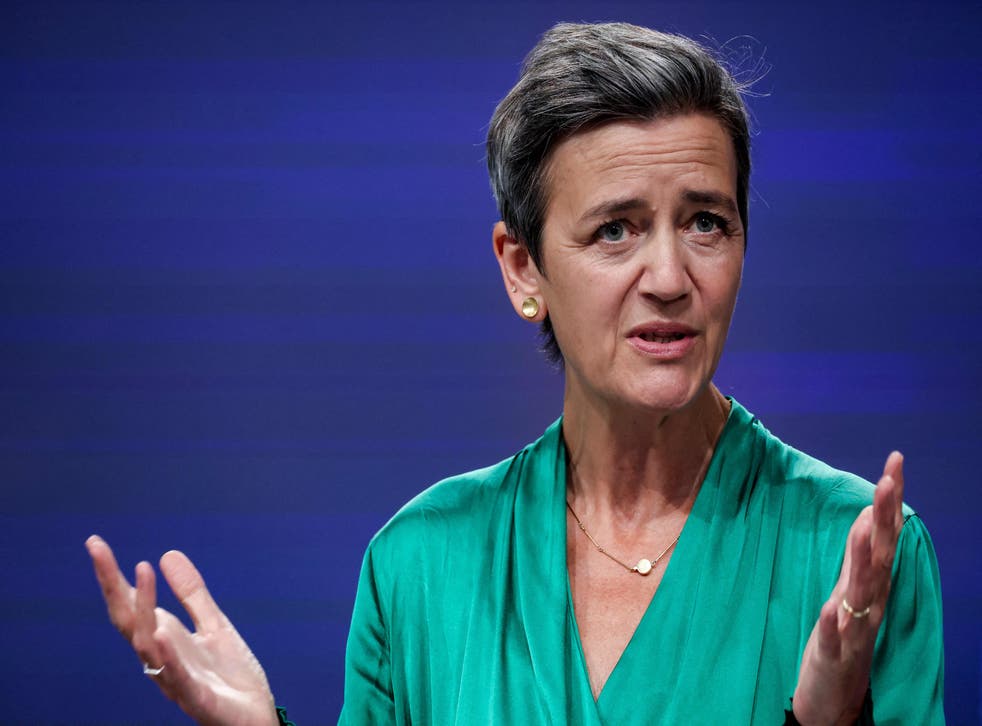 Hey Google! Tell me how much you've actually paid into EU coffers?
There are grounds for thinking that its money cup may soon be running over. Margrethe Vestager, the EU's doughty competition commissioner, has claimed a victory in her long-running, and much needed, battle to bring Big Tech to heel, or at least to clip its over-large wings a bit.
The EU's General Court has slapped down the tech giant's appeal against a €2.42bn (£2.1bn) antitrust fine. The penalty was imposed after Google was found to have abused its dominant position to the detriment of rivals to its shopping service.
Join our new commenting forum
Join thought-provoking conversations, follow other Independent readers and see their replies