Hammersmith Bridge is a great metaphor for our flailing, antiquated economy
When comparing the state of the UK economy, there are no better metaphors than the bridge; we can see the issues, they've been there for decades, but we do precious little about it, writes Chris Blackhurst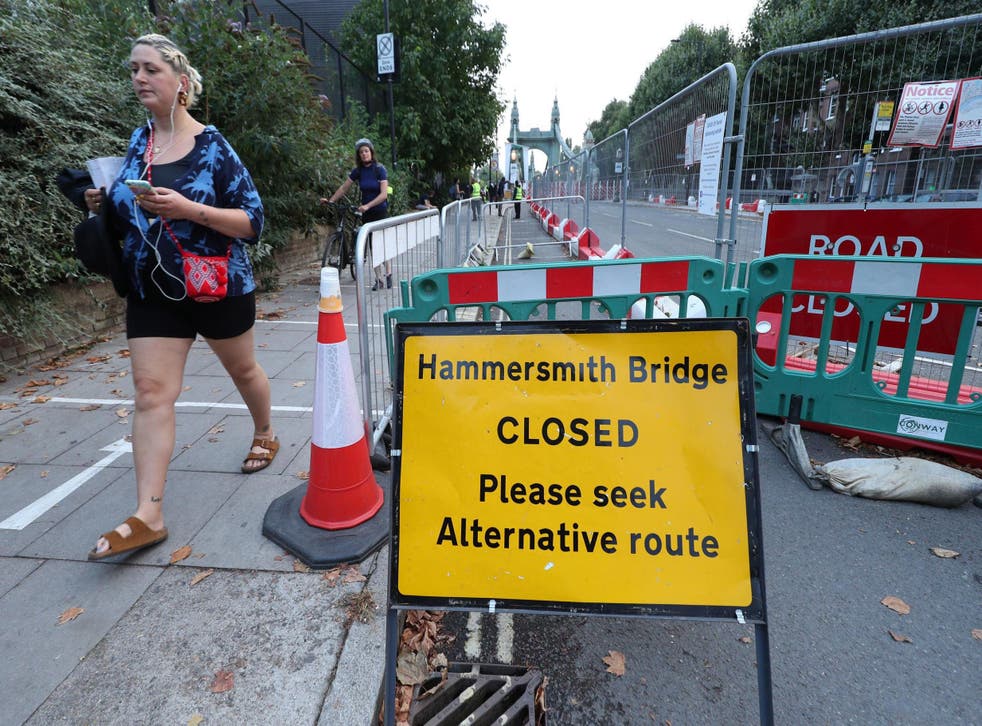 When historians search for a perfect metaphor for what was wrong with the British economy in 2020, they could do worse than alight on Hammersmith Bridge.
If ever there was a symbol of everything that is at fault with the country's infrastructure, and hence its creaking economy, it is the iron suspension bridge in west London. Opened in 1887, it straddles the Thames between Hammersmith on the north side and Barnes on the south. As such, the 700ft crossing fulfils a vital role, acting as the only means of traversing the river for thousands of people every day. The next nearest bridges at Chiswick and Putney are miles away.
Now, though, Hammersmith Bridge is closed to all traffic – pedestrians and cyclists included. Cracks were discovered during the recent heatwave, and the structure is deemed so dangerous that even river vessels cannot pass underneath. As a result, when the schools reopen shortly, pupils will not be able to reach them easily (there's talk of them using boats to cross), commuters cannot access the Tube stations at Hammersmith, the emergency services will have to take lengthy, and life-threatening, detours. Not to mention the small businesses on either bank who rely on the bridge for workers, deliveries and customers.
Join our new commenting forum
Join thought-provoking conversations, follow other Independent readers and see their replies