Cannibal wasps 'routinely' eat siblings in nest, researchers find
Some 75 per cent of larval death was identified as sibling cannibalism, reports Matt Mathers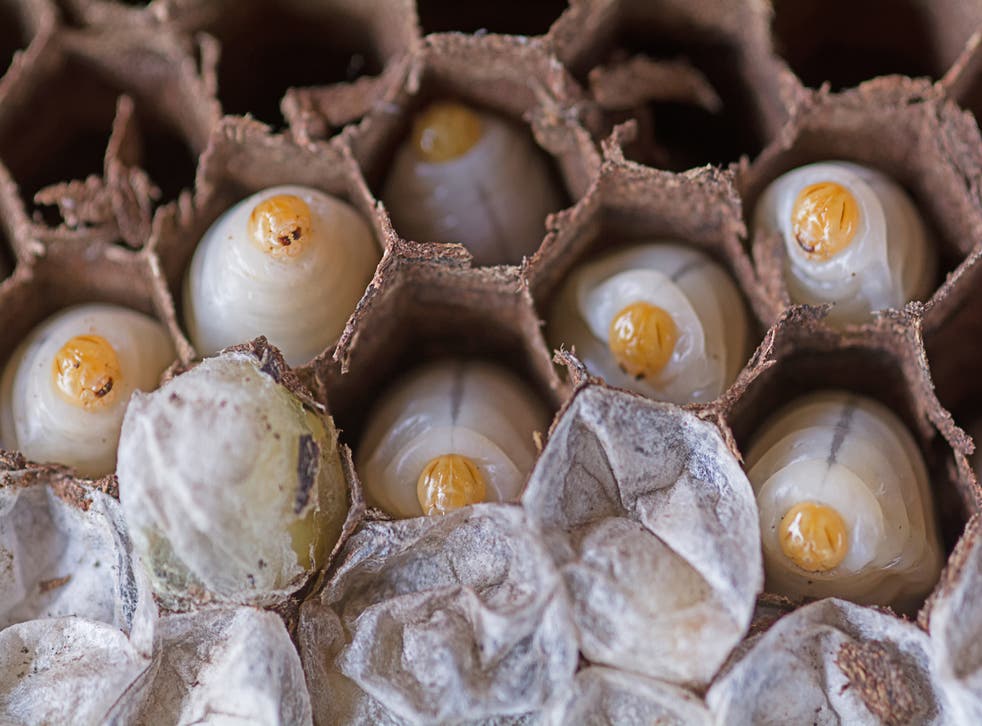 Wasp larvae "routinely" eat their siblings as they battle to make the transition to insects, a study has found.
Researchers at the Department of Biosphere Science at Kobe College in Japan examined brood reduction in wasps.
They looked at one species in particular, Isdontia harmandi, to determine how much brood reduction is linked to sibling cannibalism.
Join our new commenting forum
Join thought-provoking conversations, follow other Independent readers and see their replies