Coronavirus conspiracy theories mean vaccine 'might not be enough' to end pandemic, scientists warn
A study shows a clear link between Covid-19 misinformation and 'hesitancy' to agree to take a future vaccine, reports Chris Baynes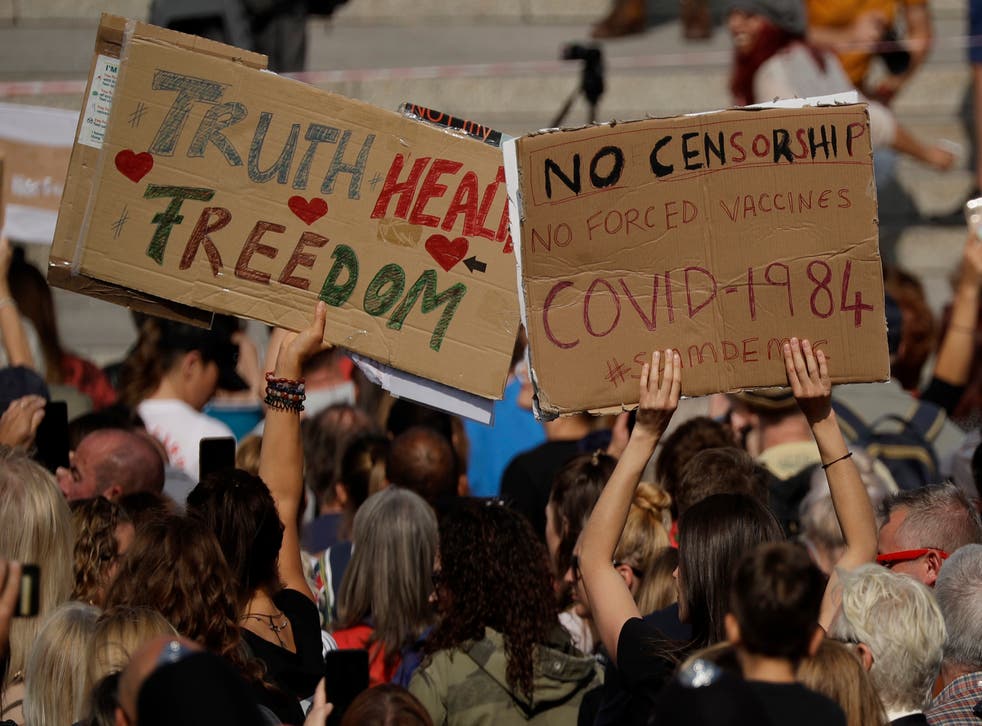 The development of a Covid-19 vaccine "might not be enough" to end the pandemic as the growing popularity of conspiracy theories deters people from taking the jabs, scientists have warned.
An international study spanning five countries including the UK found a "clear link" between coronavirus misinformation and "hesitancy around any future vaccine".
Governments and technology firms must take action over conspiracy theories if the eventual rollout of the jabs is to successfully eradicate the disease, researchers at the University of Cambridge warned.
Join our new commenting forum
Join thought-provoking conversations, follow other Independent readers and see their replies