Anti-lockdown, anti-vaccine and anti-mask protesters crowd London's Trafalgar Square
'Anyone with a half a brain cell on active duty can see coronavirus is nonsense,' David Icke tells crowd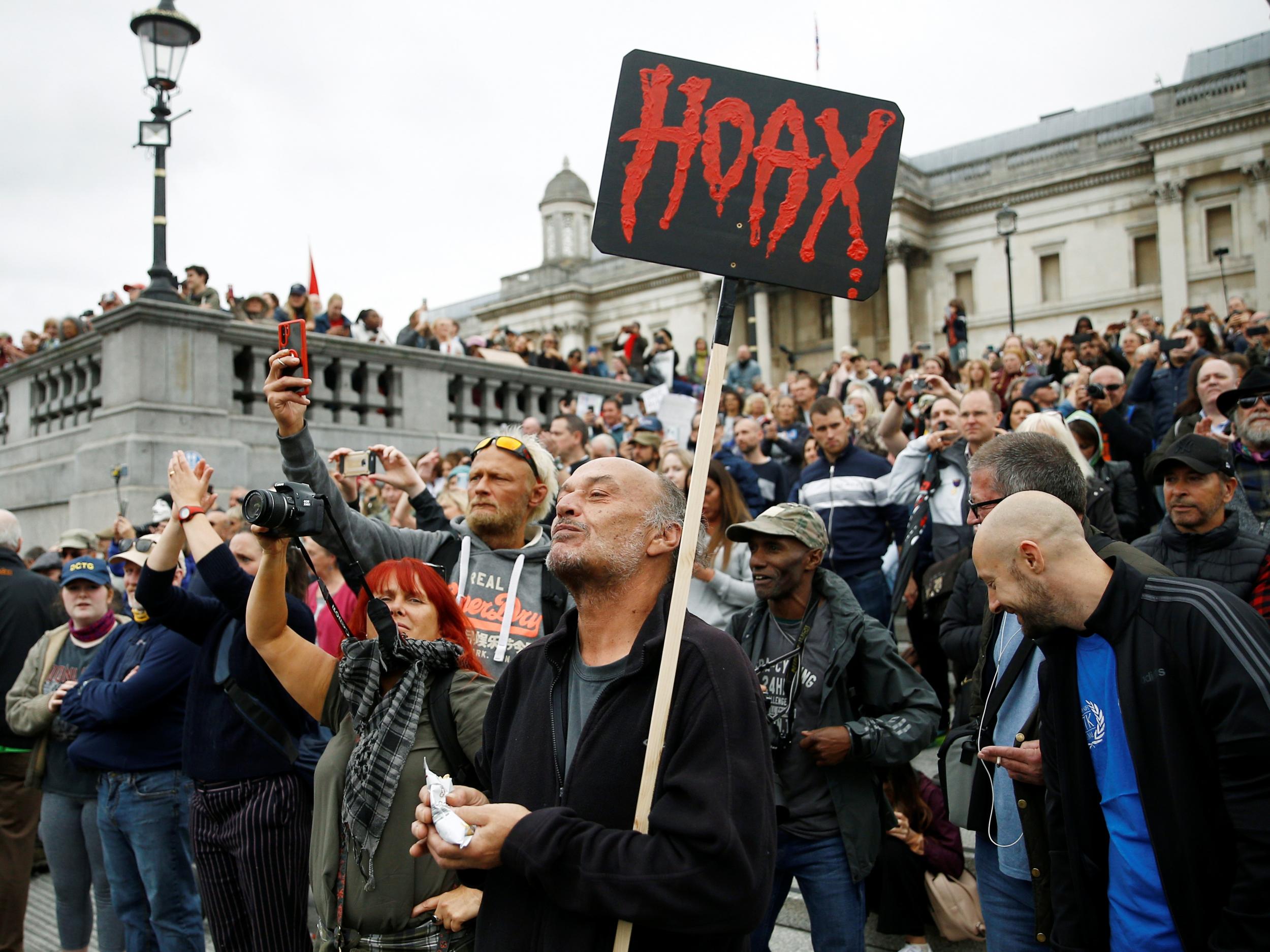 Police urged demonstrators to disperse under social distancing laws on Saturday after several thousand anti-lockdown, anti-mask and anti-vaccine protestors gathered in London's Trafalgar Square.
The Unite For Freedom rally saw a vast mask-free crowd carrying signs and placards including "World Hoax Organisation" and "Masks are muzzles."
Many demanded an end to government health measures and the right to catch coronavirus — should it even exist — without state interference.
Key speakers at the event included conspiracy theorists David Icke and Piers Corbyn.
Demonstrators ranged from out-and-out Covid-19 sceptics to those who believe the illness is real but was created in a lab and others who say the illness is genuine but no worse than flu.
There were also QAnon supporters, a handful of "Free Julian Assange" boards and several claiming that NHS Test and Trace is an attempt by the government to monitor citizens.
"Nothing is more important as time is very short," noted a flyer for the event. "The government are voting on a two year extension of their emergency Covid-19 powers in September 2020 – the first six months have been a disaster – this must not be allowed to continue."
It came as thousands marched in Berlin against similar coronavirus restrictions in Germany.
Later, police published an open letter advising that anyone attending a gathering of more than 30 people may be at risk of committing a criminal offence.
"Police officers are with a group of protesters at Whitehall," the Met wrote on Twitter. "We have already provided the group with a letter explaining they are at risk of committing a criminal offence. We are now asking the group to disperse."
Join our commenting forum
Join thought-provoking conversations, follow other Independent readers and see their replies