The Indian state that went from Covid hero to hotbed in under a year
Kerala was hailed for its public health response early in the pandemic, but in recent weeks has been contributing well over half India's daily new infections. Arpan Rai reports on what went wrong
Sunday 03 October 2021 17:59 Comments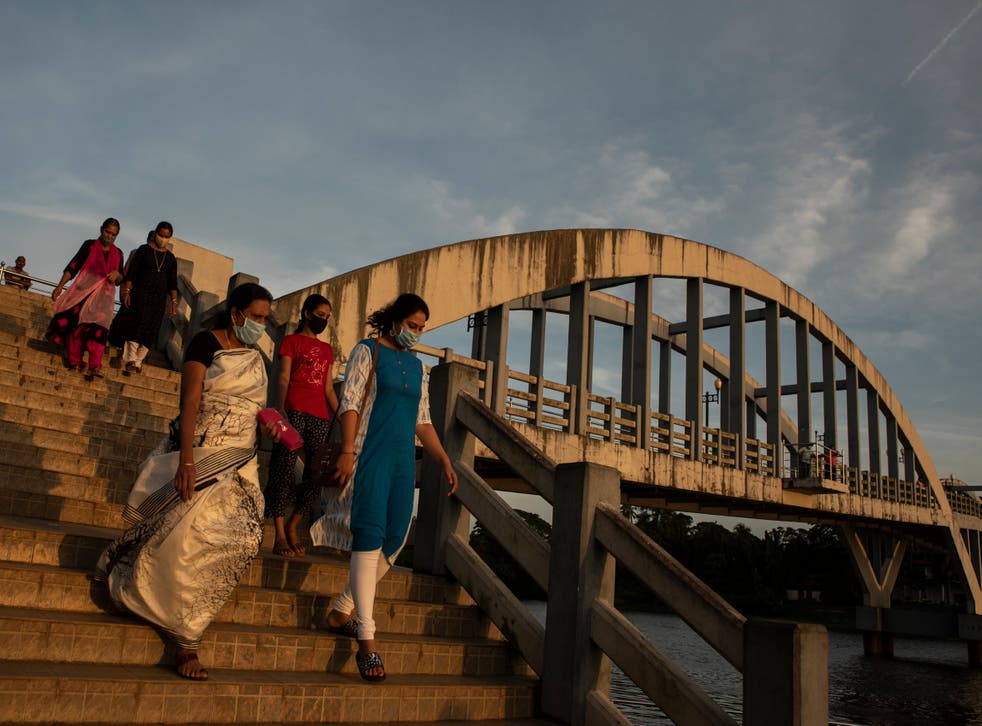 When Covid-19 infections spread across India during the first wave, the southern Indian state of Kerala that boasts a 100 per cent literacy rate led the fight against the virus and laid down the road map for the rest of the country.
Kerala saw Covid-19 cases in single digits in April 2020, rising to not more than 200 per day till July that year and KK Shailja, its former health minister, featured on magazine covers and glossy newspaper spreads as the hero destined to steer the state towards health and normalcy.
Fast forward to exactly a year later, the coastal state accounted for almost 40,000 cases within a span of just 24 hours in May, at the time the deadly Delta-driven second wave was sweeping India.
Join our new commenting forum
Join thought-provoking conversations, follow other Independent readers and see their replies