Inside Film
Alec Guinness: Why he was at his best as the king of creeps
'The Ladykillers' is being re-released later this month. It is a reminder that the British star's genius lay in his flair for playing crooks and neurotics, says Geoffrey Macnab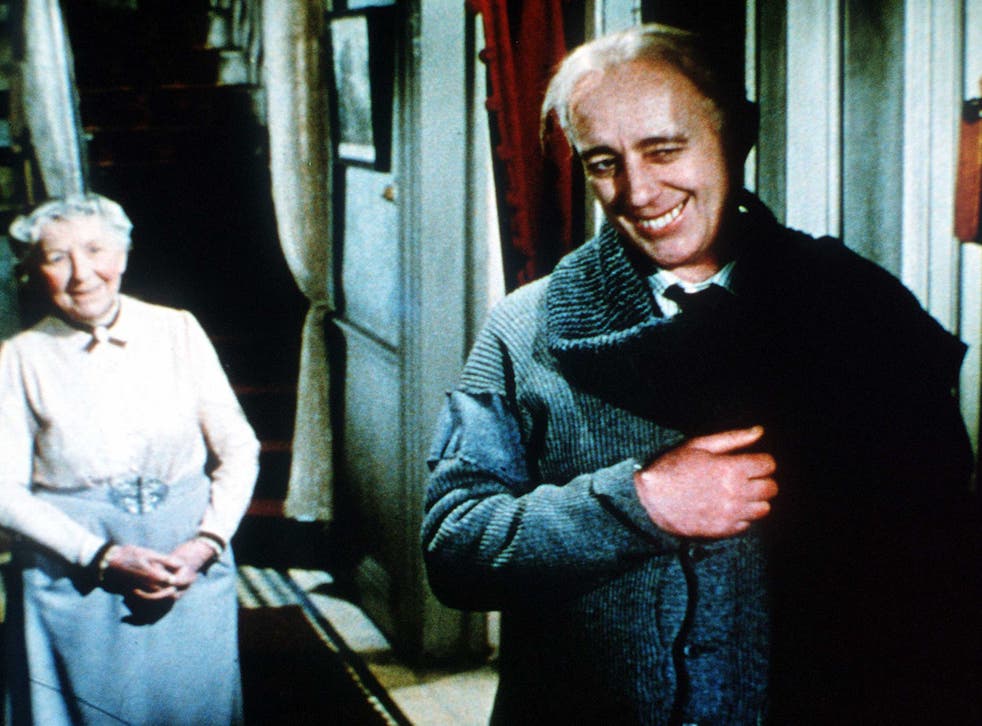 The parrots know it. They screech. The music knows it, becoming ever more strident and full of foreboding. Only the landlady, sweet old Mrs Wilberforce (Katie Johnson), doesn't realise what is already apparent to the audience, namely that her prospective new lodger, Professor Marcus (Alec Guinness), is a consummate creep and a thief to boot. It isn't just his protuberant, rat-like teeth. It's his unctuous, shifty manner. The filmmakers first show him on the streets near St Pancras in dark silhouette, as if he is a vampire.  
These are the opening scenes of Alexander Mackendrick's classic Ealing comedy, The Ladykillers (1955), shortly to be re-released in a 4K restoration. Guinness gives one of his most memorable performances as the "professor", hiding out with his thuggish accomplices in Mrs Wilberforce's rickety, bomb-damaged house while plotting a robbery in nearby King's Cross.
For some audiences, Guinness (1914-2000) is most fondly remembered as Obi-Wan Kenobi in Star Wars, a noble Jedi master known for his courage, decency, and devotion to justice and humanity.   
Join our new commenting forum
Join thought-provoking conversations, follow other Independent readers and see their replies