The Dante Project, Royal Opera House, review: Ambitious ballet bubbles over with ideas
The Royal Ballet's 'Divine Comedy'-inspired show comprises three uneven acts that nonetheless brim with style and drama, writes Zoe Anderson
Zoe Anderson
Friday 15 October 2021 19:53 Comments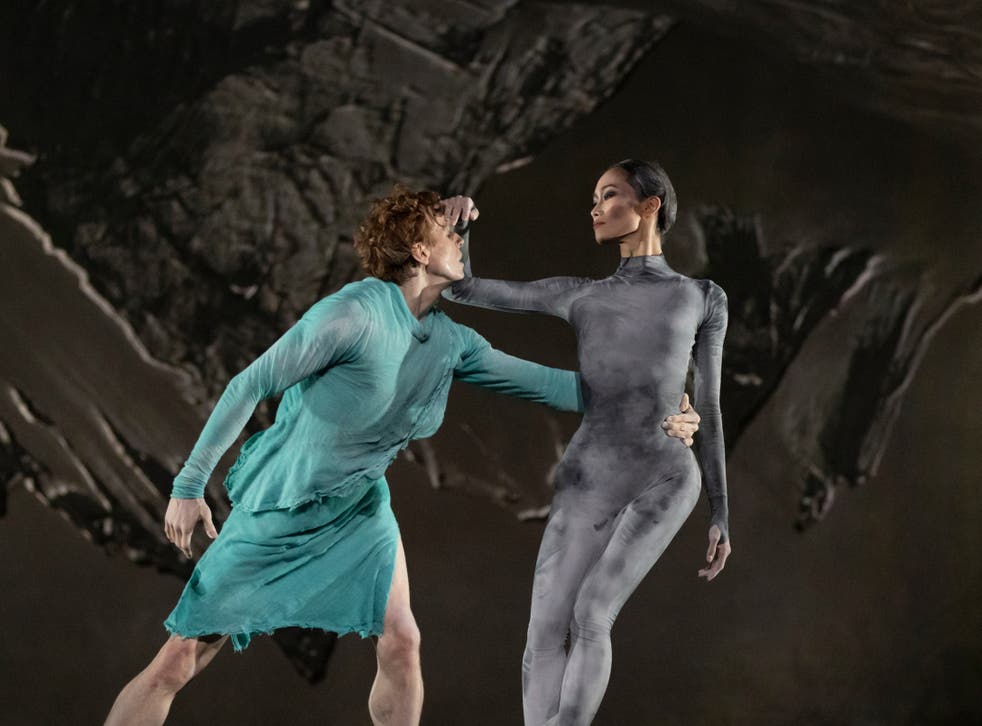 Heaven, hell, and everything in between: Wayne McGregor's new work for The Royal Ballet has huge scale and ambition, with a rich new score by Thomas Ades. Inspired by Dante's Divine Comedy, with designs by the artist Tacita Dean, it bubbles over with ideas. Each of the three acts takes us into a new realm, with a distinctive soundworld and designs by Dean.
There's a bold energy to Inferno, the most accessible of the three. Under Lucy Carter's gorgeous lighting, Dean's painted backdrop seems to morph from stylised map to blood-red Dore illustration, from ice cavern to thickly painted abstract art. The dancers' black body tights are dusted with chalk, looking both ghostly and corporeal.
Edward Watson, in his farewell to the Royal Ballet, plays Dante, with Gary Avis as Virgil, his guide through hell. They're powerful dance actors, but McGregor gives them little space for characterisation. The drama comes from the seething souls of the damned.
Register for free to continue reading
Registration is a free and easy way to support our truly independent journalism
By registering, you will also enjoy limited access to Premium articles, exclusive newsletters, commenting, and virtual events with our leading journalists
Already have an account? sign in
Join our new commenting forum
Join thought-provoking conversations, follow other Independent readers and see their replies