inside film
The French Connection at 50: Why audiences root for Popeye Doyle against all odds
Half a century after William Friedkin's revolutionary action film, Geoffrey Macnab looks at how the rogue cop at its centre manages to be so perversely sympathetic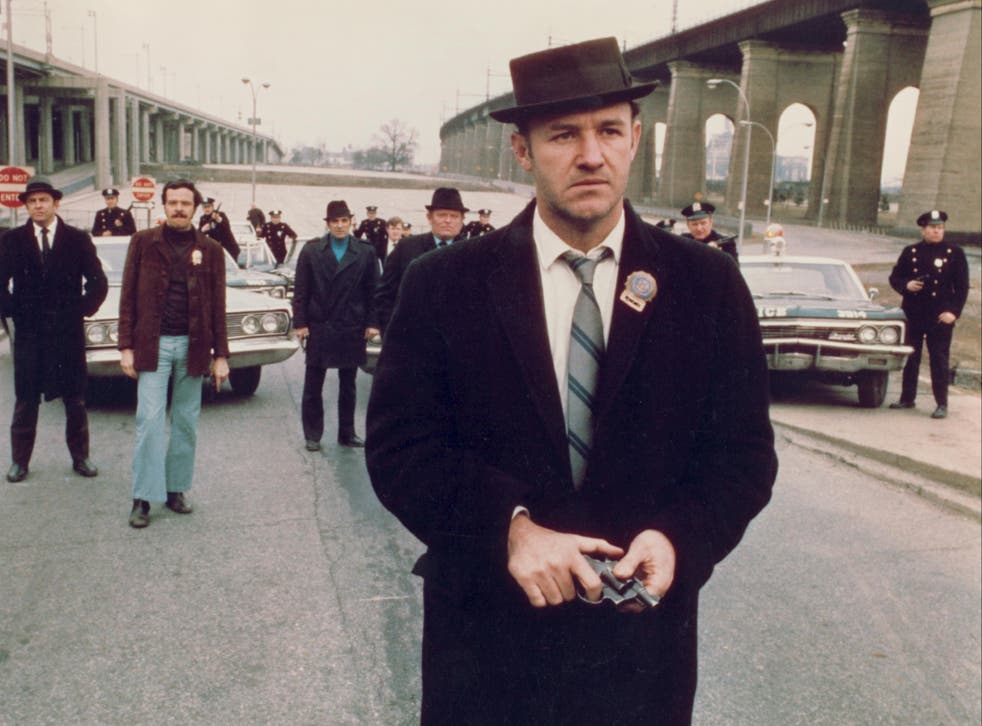 It's the dead of winter. As Santa Claus rings his bells on a pavement in Brooklyn, a hot dog vendor wanders into a bar. That's when the commotion begins. A drug dealer with a knife bursts out of the door. Santa and the vendor both try to stop him but he scarpers. They chase him down the street, eventually catch him on a patch of wasteland and gleefully beat him up.
This is how we encounter Jimmy "Popeye" Doyle (Gene Hackman) in William Friedkin's The French Connection (1971), which celebrates its 50th anniversary this year. He may be dressed as Father Christmas but he is an undercover cop with a volcanic temper. The fast food seller is his detective partner, Buddy "Cloudy" Russo (Roy Scheider).  
Movie protagonists rarely seem so obnoxious at first sight. Popeye is violent, impulsive, possibly racist and doesn't care at all for the kids he is pretending to entertain. He's a pug-faced curmudgeon with an alcohol problem and he is a bad Santa to boot. It is not even clear he is an effective cop. He works on intuition but his "brilliant hunches" continually backfire.
Join our new commenting forum
Join thought-provoking conversations, follow other Independent readers and see their replies