The Memory of Water review, Hampstead Theatre: 25 years on, this nuanced portrayal of grief still feels fresh
Shelagh Stephenson's play about three daughters brought together by the death of their mother encapsulates the dark humour of grief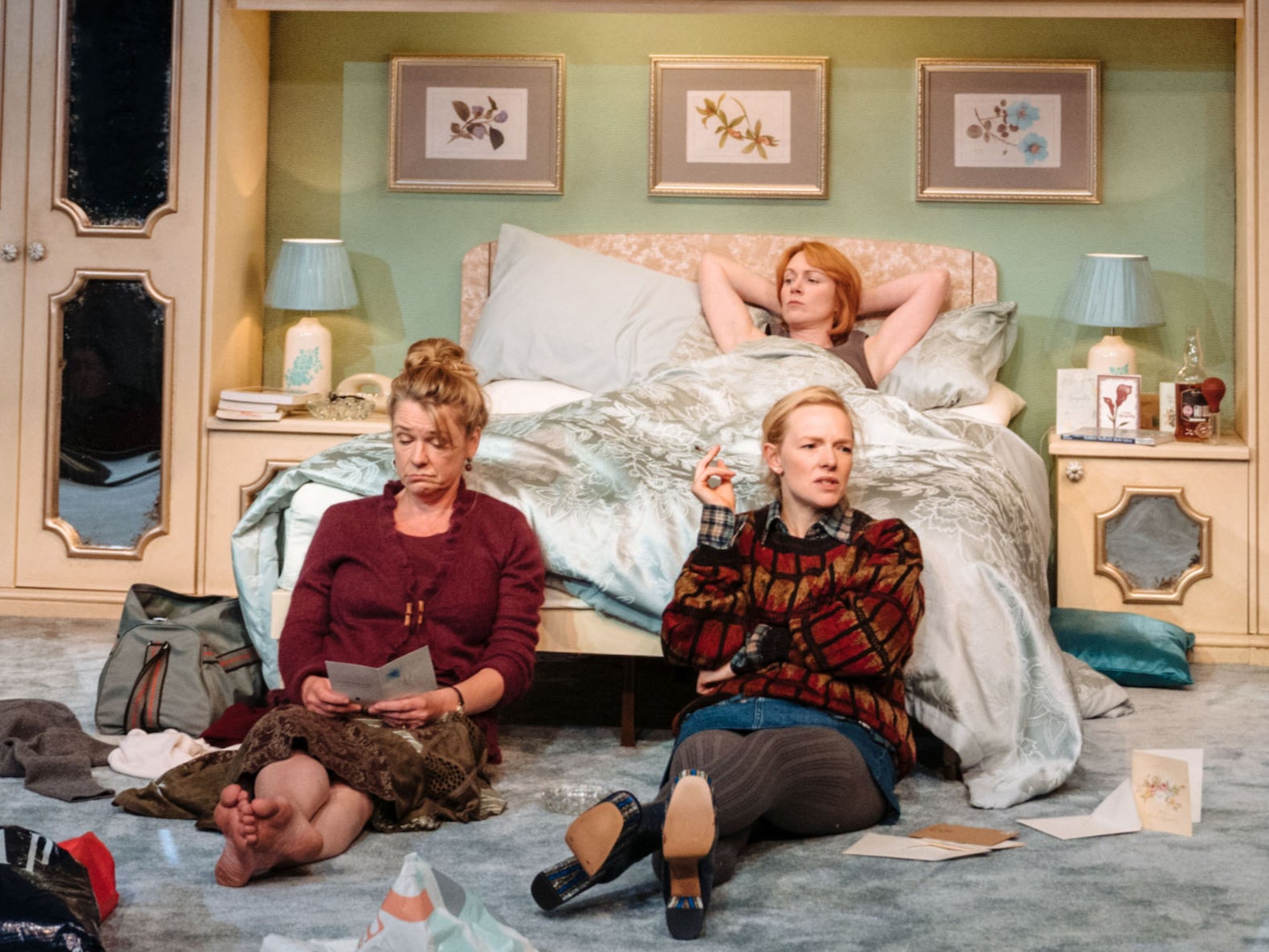 Can you steal other people's memories? How can you remember something that didn't happen? What happens when memory begins to fade? Back in 1996, Shelagh Stephenson delved into these questions in The Memory of Water, a darkly comic play about death and grief. Twenty-five years later, the family drama has returned to its original home of Hampstead Theatre under Alice Hamilton's direction, with a production that maintains its poignant relevancy. Stephenson may have written the script in the 1990s, but the dialogue feels surprisingly undated – bar the odd yikes-worthy Woody Allen reference and the fact that you can buy two pints and a rum and coke for £5.50.
Estranged sisters Teresa (Lucy Black), Mary (Laura Rogers) and Catherine (Carolina Main) are back together at their childhood home for the funeral of their mother Vi, who has died after being diagnosed with Alzheimer's. They pace around her ornate bedroom, a nostalgic time capsule to a gone-by era decorated with Gustavian furniture and brocade wallpaper. Cards from mourners they don't know – nicknamed "fan mail" – pile up on the bed, while secrets threaten to burst out at any moment like the overstuffed wardrobes they need to sort through.
At the heart of the show are Black, Rogers and Main, who perfectly capture the sisterly dynamic as grief forces them to act like adults while reverting to childlike bickering and grabbing. Each sibling has a clear role in the family and resents the others for it – eldest Teresa the teetotal homeopath who cared for their mother, Mary the seemingly perfect doctor, Catherine the weed-smoking slacker who can't hold down a relationship. All three actors shine, but it is Unforgotten's Main who gets closest to the true insanity of grief, pivoting from hysterical sobbing to manic laughter and back in a second.
Join our commenting forum
Join thought-provoking conversations, follow other Independent readers and see their replies