Theaster Gates: A Clay Sermon review – These room-filling installations tend towards the epic
The Chicago artist's latest exhibition at the Whitechapel Gallery is part of a year-long, multi-venue 'investigation of clay', involving an 'intervention' at the V&A and an exhibition at his London gallery, culminating in a pavilion at the Serpentine next summer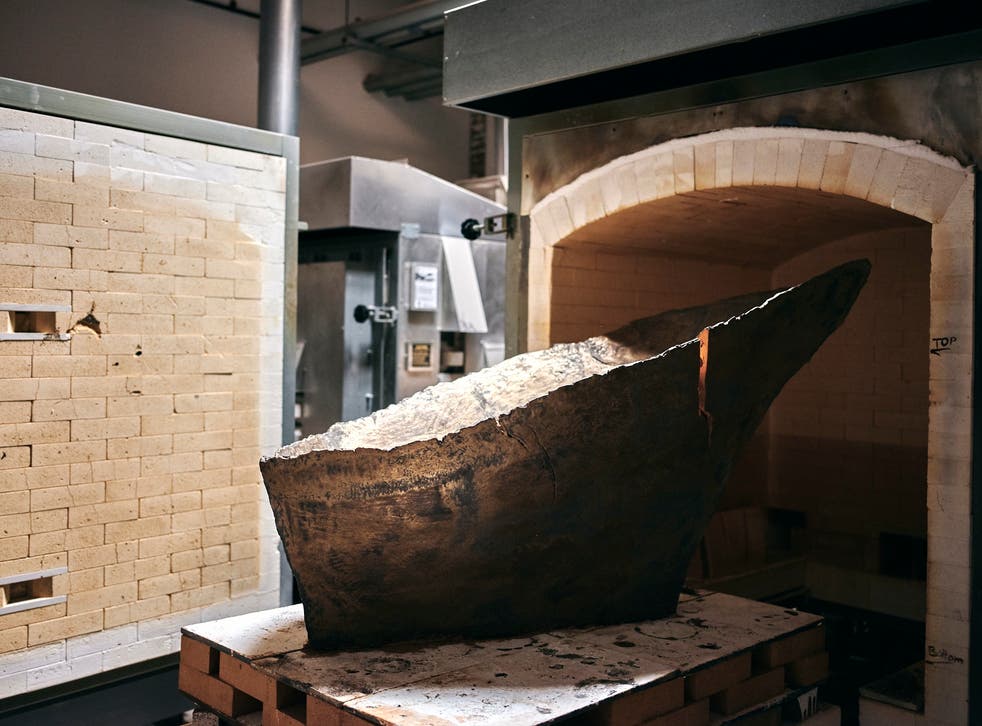 Theaster Gates exemplifies that figure of our times, the international "hero" artist – on a par with Antony Gormley, Anselm Kiefer or Olafur Eliasson – who operates on a truly multi-national scale, with teams of assistants realising simultaneous projects that seem to transcend the laws of time and space. Trained in urban planning, the 48-year-old African-American Chicagoan has turned culture-based regeneration into a personal artform. He has transformed whole chunks of Chicago's deprived, predominantly Black South Side with cultural "nodes" – libraries, archives, performance spaces – that he has talked of connecting into a "mini Versailles" with areas of greenbelt. Given his previous success rate, I doubt he will be stopped from doing it.
Even when Gates works with humble materials such as tar, referencing his father, a roofer, or decommissioned fire hoses, referencing their use in quelling Civil Rights demonstrations, the resulting room-filling installations tend towards the epic.
So it comes as a surprise to learn that Gates considers himself primarily a potter, a practitioner of perhaps the most intrinsically small-scale, intimate and solitary of artforms – trust me, you can't get more than one person on a potter's wheel. Gates, who studied traditional craft pottery in Japan, offsets Zen-inspired ideas about the effacement of the craftsman with the theology of his own Baptist Christian background in which God shapes the human clay, and the human potter "learns how to shape the world". As I said, the man thinks big.
Join our new commenting forum
Join thought-provoking conversations, follow other Independent readers and see their replies