He's nil by mouth but that doesn't stop him attacking the treats
When Muggles is diagnosed with cancer, Charlotte Cripps is hit by a tidal wave of unresolved grief
Wednesday 27 November 2019 17:52
comments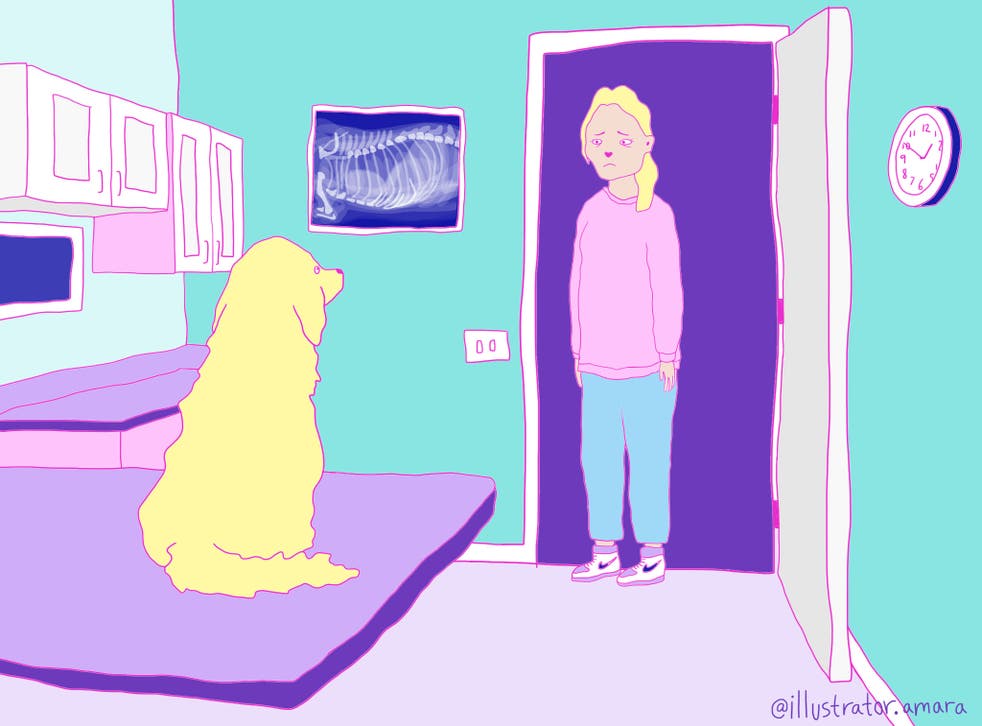 My dog doesn't understand the word cancer – and I have to remain upbeat as he can pick up on sadness. It's not easy – I've tried to find a support group. I've found Dignipets, which sounds like a dog version of Dignitas. I'm holding it together but tears are streaming down my face. How am I going to cope?
Muggles and I are off to visit the oncologist. I'm imagining us sitting opposite a doctor at an oak-panelled desk, but when we get there, I realise it's less formal. I'm carrying a one of my sweatshirts in a bag to leave there for him to smell. At least he can feel that I'm close to him when I can't be there. Will they give him a special gown to wear? Can I hold his paw when he comes round from the anaesthetic?
I save all these questions for the oncologist. I wonder if other people ask these sorts of questions – or am I the only one feeling like this? I know he's not human but he is my dog.
Join our new commenting forum
Join thought-provoking conversations, follow other Independent readers and see their replies