Ancient precariously balanced rocks provide new method for assessing earthquake risks
The new approach could help seismologists work out which areas are most likely to experience major quakes, writes Harry Cockburn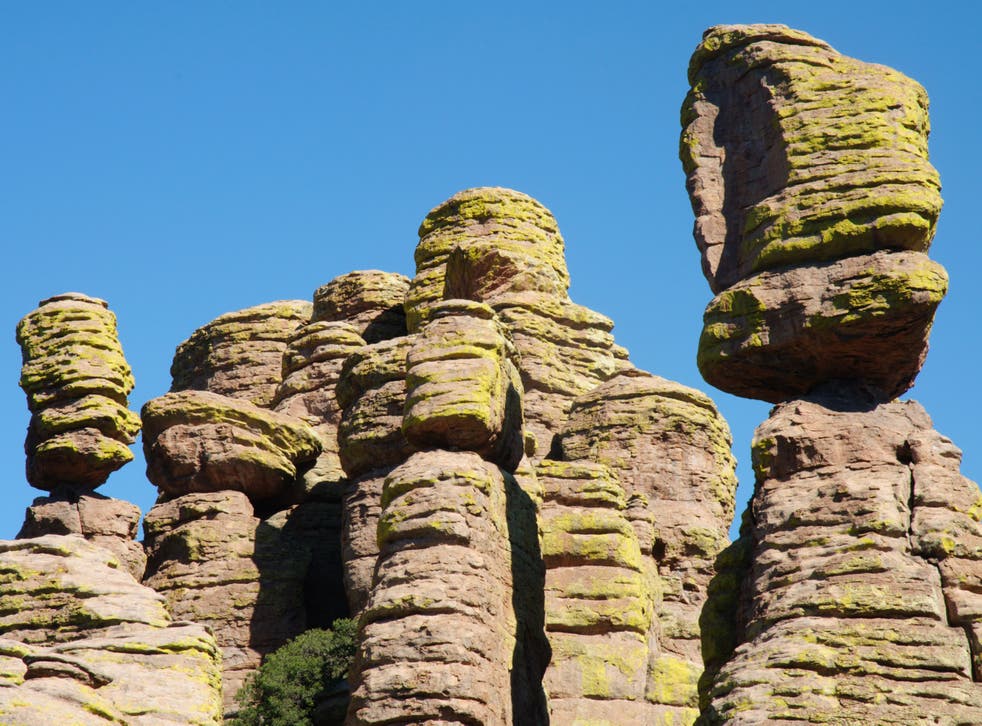 Ancient formations of precariously balanced rocks can provide insight into the rates of rare large-magnitude earthquakes, scientists have said.
Formations of precariously balanced rocks (also known as PBRs) are found throughout the world, where boulders appear to be teetering on high pedestals due to natural geological processes.
These unusual formations can be due to blocks of rock preserved on cliffs, or when softer rocks erode, leaving harder rock behind. They can also form when landslides or retreating glaciers can leave large rocks in strange positions.
Join our new commenting forum
Join thought-provoking conversations, follow other Independent readers and see their replies