What can we learn from America's most hotly anticipated conservative event? More than you might think
CPAC, which runs from today until Sunday, will give us a good idea of what the future of the Republican Party looks like, writes Holly Baxter
Wednesday 24 February 2021 23:29
comments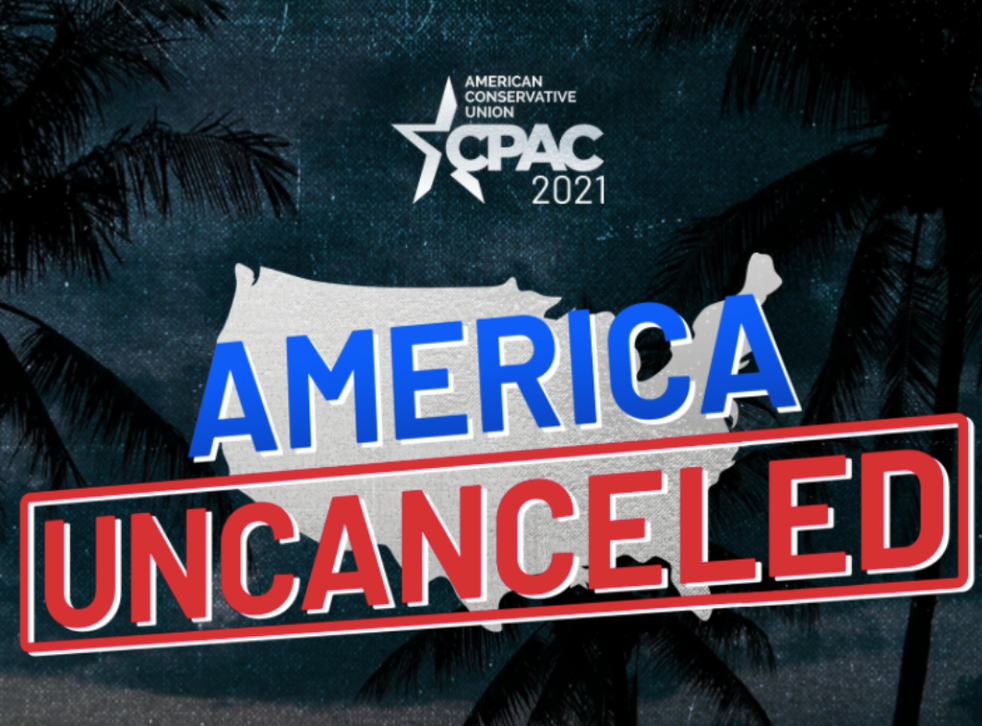 Few political events are more hotly anticipated by right-leaning Americans than the Conservative Political Action Conference – otherwise known as CPAC – which this year has styled itself as "America Uncancelled". The gathering of Republican and libertarian minds is happening in Orlando, Florida, this year and kicks off today.
Its speakers include household names such as Ben Carson, Sarah Huckabee Sanders and Marco Rubio, as well as controversial superstars like "QAnon-sympathetic" congresswoman Lauren Boebert, Senator Tom Cotton – whose New York Times op-ed during the Black Lives Matter protests titled "Send in the troops" led to the public firing of the paper's opinion editor – and Maj Toure, the founder of a polarising organisation named Black Guns Matter. By far the most high profile of the guests, however, is Sunday night's keynote speaker, former president Donald J Trump.
In the words of the CPAC website, Trump is "the very definition of the American success story". Surrounded by adoring fans this weekend, he will no doubt feel the part. But CPAC is a small bubble in a big ocean now; its attendees – who range from those who bought $330 general attendance tickets to "premium gold" participants who, for the hefty price of $7,500, will have private access to VIP lounges, champagne receptions and priority seating at the final Ronald Reagan Dinner – little more than blasts from the past. When Trump was in power, CPAC felt like the event of the season. Now, it's a side-note during a week in which President Joe Biden ushers in a new cabinet.
Join our new commenting forum
Join thought-provoking conversations, follow other Independent readers and see their replies