One person can change the course of history – Stacey Abrams just did it
The woman behind Joe Biden's biggest election surprise has forever changed the course of US politics, writes John Rentoul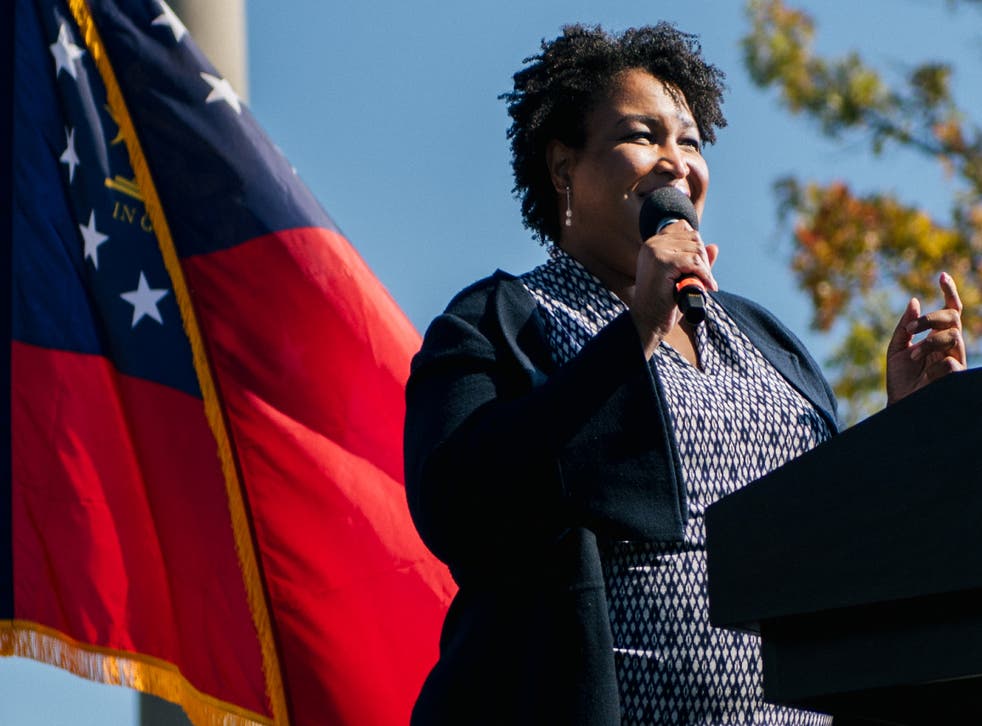 It is a paradox of democracy that the chance of any one person affecting the outcome of an election is small. Elections are rarely decided by a single vote. But sometimes they are decided by small numbers of votes, and sometimes one person can organise others to make a difference.
Jon Ossoff won the run-off election for Georgia's junior US Senate seat by just 47,000 votes out of 4.5m cast. Those votes will give the Democrats control of the Senate, because when Georgia's senators are sworn in, the parties will have 50 senators each – which means votes in the chamber will be decided by the casting vote of Kamala Harris, the vice president. (Strictly, there will be 48 Democratic senators and two independents: Bernie Sanders of Vermont and Angus King of Maine, who usually vote with the Democrats.)
The casting vote of the vice president is hardly a secure majority. In some votes, individual senators may break ranks and abstain or vote with the other side. But Joe Biden is in a stronger position knowing that he can get his measures through both houses of Congress as long as the Democrats muster a full turnout. 
Join our new commenting forum
Join thought-provoking conversations, follow other Independent readers and see their replies