It's time to get rid of the chair and saw the legs off the desk while you're at it
With more of us working from home without our usual ergonomic set-ups, Christine Manby looks at the case against sitting as we know it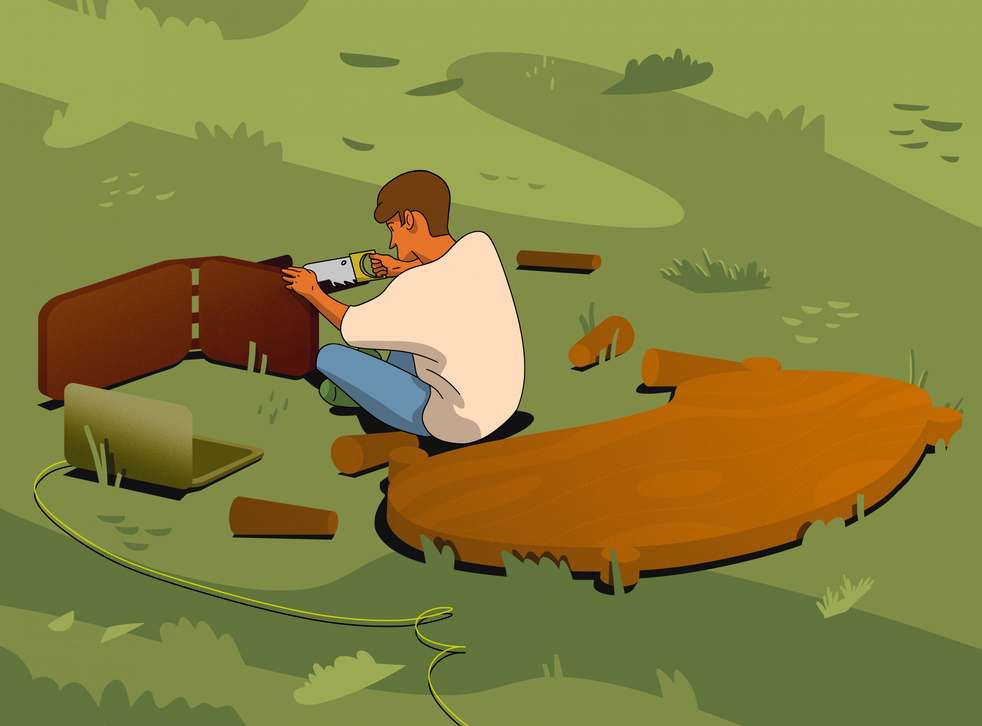 I predict that one of the unintended consequences of lockdown is going to be a rise in back pain as workers up and down the country have swapped ergonomically-designed office set-ups for the kitchen table, a wonky dining chair and a laptop. If we're going to be working from home much more in the future, then it makes sense to make sure that our homes are properly set up for work as well as slumping in front of Netflix, doesn't it? Maybe it's time to look into buying a proper office chair for the kitchen? Or a standing desk for the corner of the living room? Or maybe, as suggested by Tony Riddle, it's time to get rid of the chair altogether. And take the legs off the desk while you're at it.
Tony Riddle is a "natural lifestyle coach" (his clients have included heavyweight champion of the world David Haye) and a passionate advocate for what he calls "ground living". There are no chairs in Riddle's home. No sofa. He sawed the legs off his dining table.
For anyone conditioned to expect a grown-up house to contain at least one comfy chair for every bottom, Riddle's home might look a little student-style. But there's hard science behind the hard seating options he espouses.
Join our new commenting forum
Join thought-provoking conversations, follow other Independent readers and see their replies