Kenyan farmers make fertiliser and animal feed from locusts amid worst plague in 'decades'
The climate crisis is creating conditions which have lead to a surge in Africa's voracious pests, writes Harry Cockburn
Wednesday 24 February 2021 18:05
Comments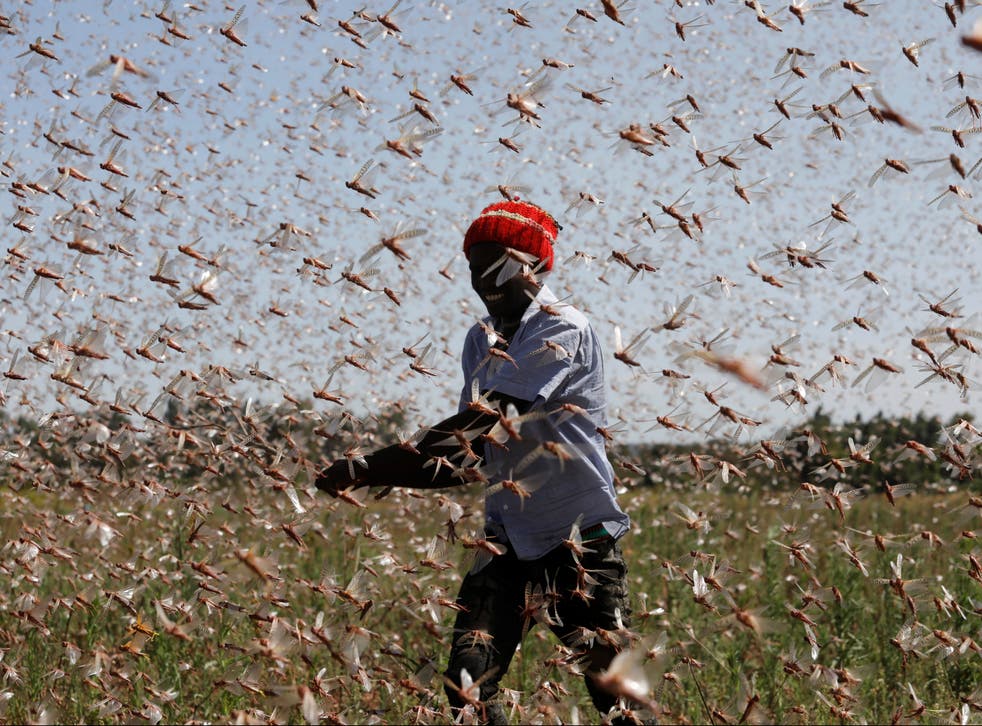 Just months after facing a "biblical" plague of locusts, Kenya is now in the grip of one of the worst influxes of the insect for decades, threatening vital food supplies.
However amid the turmoil, one African company is trying to help communities find opportunities in the disaster and use the plague as a means of improving the fertility of the land.
The Bug Picture, a regenerative agriculture company, is working with communities in central Kenya to harvest the insects - which are a type of grasshopper - and mill them, turning them into protein-rich animal feed and organic fertiliser for farms.
Join our new commenting forum
Join thought-provoking conversations, follow other Independent readers and see their replies