My love story ended when he died – it was like a giant full stop
There was no way to see what was coming after Charlotte Cripps and Alex picked up their new pet
Wednesday 21 October 2020 17:21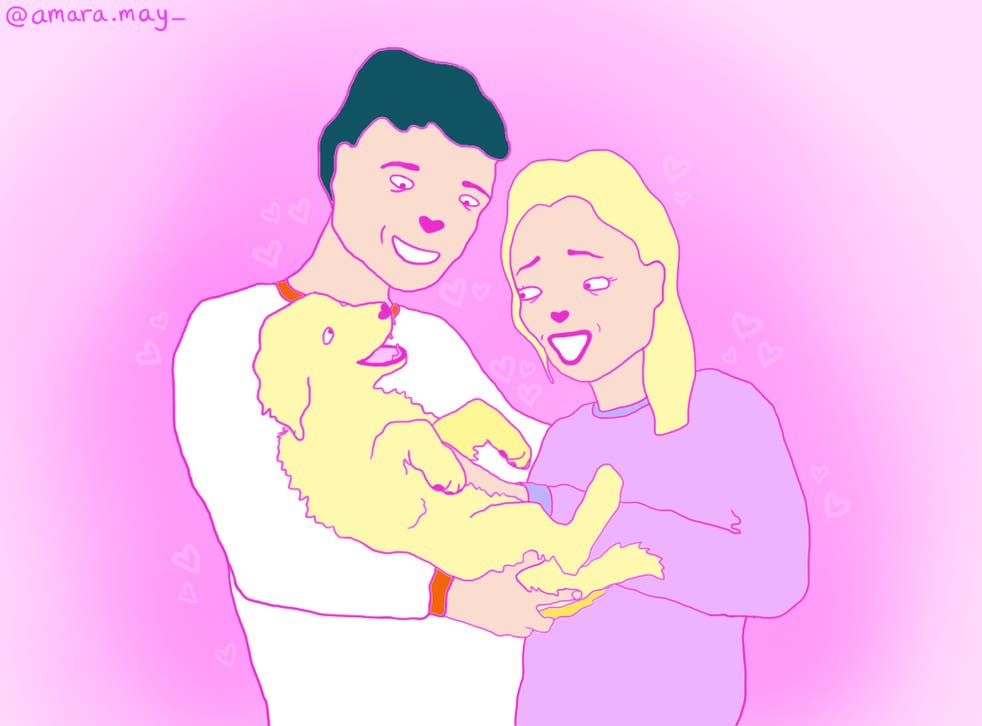 Alex was so excited to get our new pedigree dog Muggles on the Saturday before he died. He ran into the breeder's house and grabbed him like he was a prized cow. I had to fill in some forms so we couldn't dash off. But the overzealous breeder was so thorough, giving us photo albums of Muggles' parents and information about how to look after a dog, that I could see Alex getting restless in the corner.
When he finally heard that Muggles's mum was called Jacunda Dancing Girl of Rozansam and his stud dog dad was called Trebettyn Teryrnin to Tanadice, he'd had enough.
"Must go," Alex said, as he got more twitchy. He had little patience at the best of times. We shot out into his Toyota pick-up truck. I had driven us there but now I had to hold Muggles to bond with him so Alex drove. It was like returning from the hospital with our newborn.