Happy Valley
I have to have a baby right now – it's a medical emergency
Stuffed with premium handcrafted Swiss chocolates, Charlotte Cripps hits a rock bottom with food and wonders if the same fear of relapse was why Alex was so scared of having kids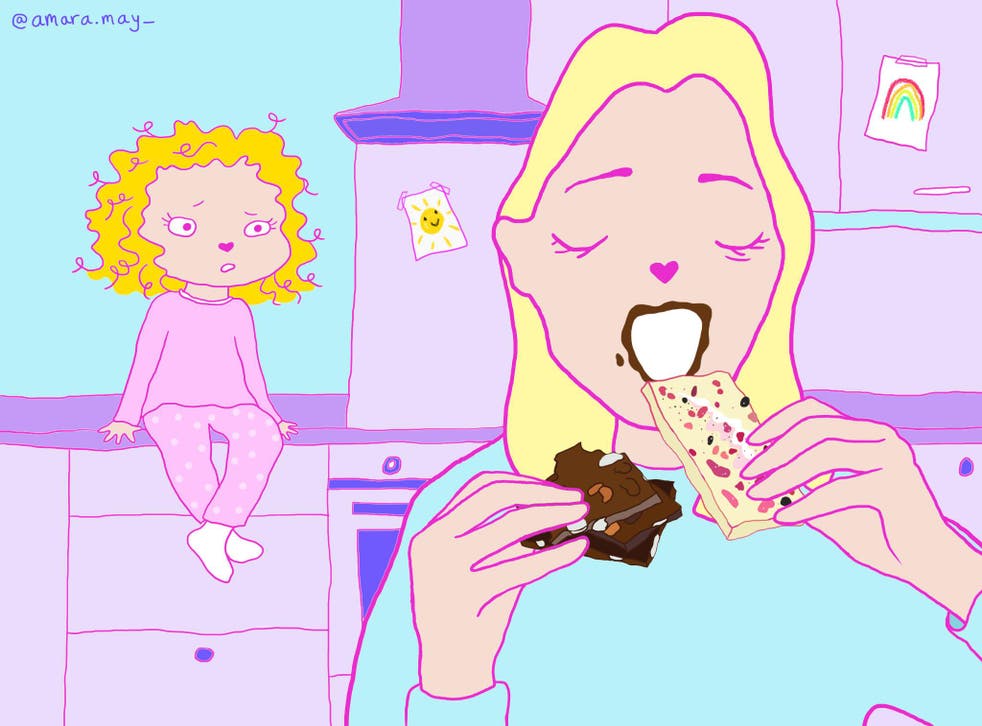 I used to hate it when I first got sober and clean and I sat in 12-step meetings feeling unhinged and vulnerable. Then somebody would share that they had relapsed on a teabag after giving up caffeine. It seemed so trivial when you are fighting every day to stay alive and not take that first drink or substance. But now I'm starting to see how, if I'm not careful, my addiction creeps back in through the side door. And bang, I'm locked in my bathroom again acting oddly.
I hit rock bottom at the weekend on premium handcrafted Swiss chocolate. It shocked me. A friend dropped off a mixed bag of eight large chunks of mismatched chocolate for me to try. On the top was this slab of whole roasted and caramelised California almonds in dark chocolate, which blew my mind. Apparently, every piece is a masterpiece – but I lost touch with all that quite quickly; it was all just a crunchy munch fest.
By the time I got to the crushed raspberries and fruity blackberry pieces in white chocolate, I was running for the bathroom, sick as a dog. There's a red flag flying – it was a lethal combination – but that sickly sweet pink coloured chocolate tipped me over the edge into feeling quite unwell. It was difficult when five minutes later my mobile rang and it was the friend calling to see how I liked them.
Join our new commenting forum
Join thought-provoking conversations, follow other Independent readers and see their replies