Trudy Tyler is WFH
Lockdown has made me aware of how much junk I have in my life
Trudy dreams of the perfect clutter-free background for Zoom. And that requires a trip to the dump. By Christine Manby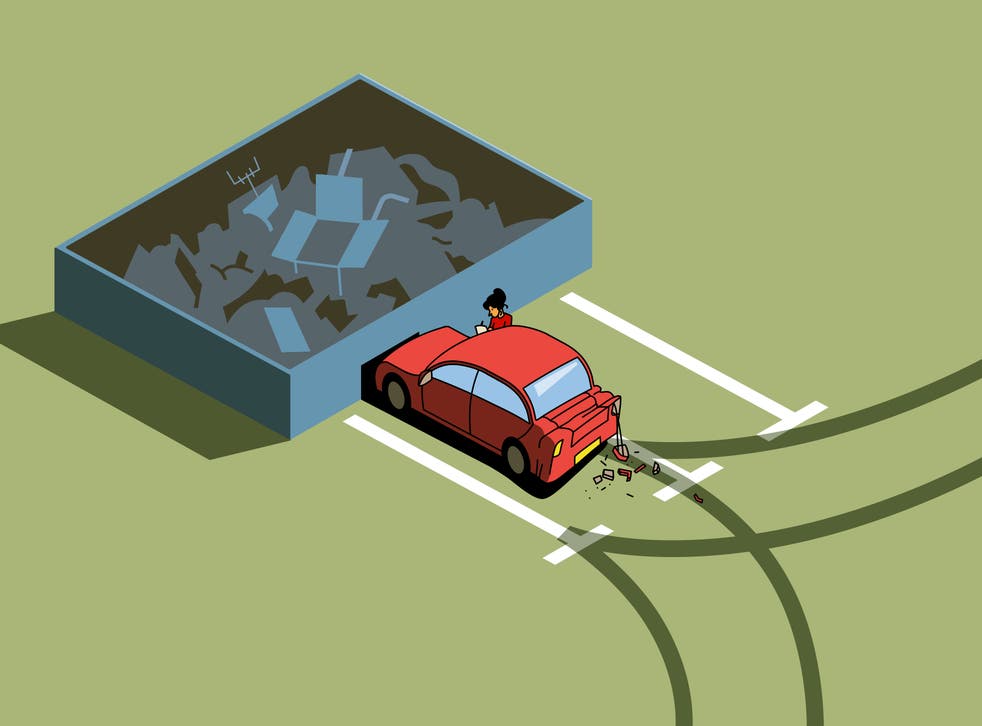 Last Friday I went "out out". Well, when I say "out out", I mean what counts for going "out out" until 12 April. I went to the dump.
Like many people, being stuck at home 23 hours a day, seven days a week has made me acutely aware of my surroundings. Specifically, it's made me aware of how much junk I have in my life.
Before the pandemic hit, I'd been planning a very different 2020 to the one I ended up with. I was determined that I would enjoy the last year of my forties (and EU freedom of movement) in style. The idea was I would hand in my resignation in the middle of March and spend the next month clearing out my home, ahead of a big escape at Easter. I had a glorious itinerary mapped out. But then, Covid...
Join our new commenting forum
Join thought-provoking conversations, follow other Independent readers and see their replies