Whatever happened to the great British campaign to stop rape in war?
The UK once stood at the forefront of ending sexual violence as a weapon of war but its voice has rather disappeared from view, writes Mary Dejevsky. So what happened?
Wednesday 21 April 2021 21:30 Comments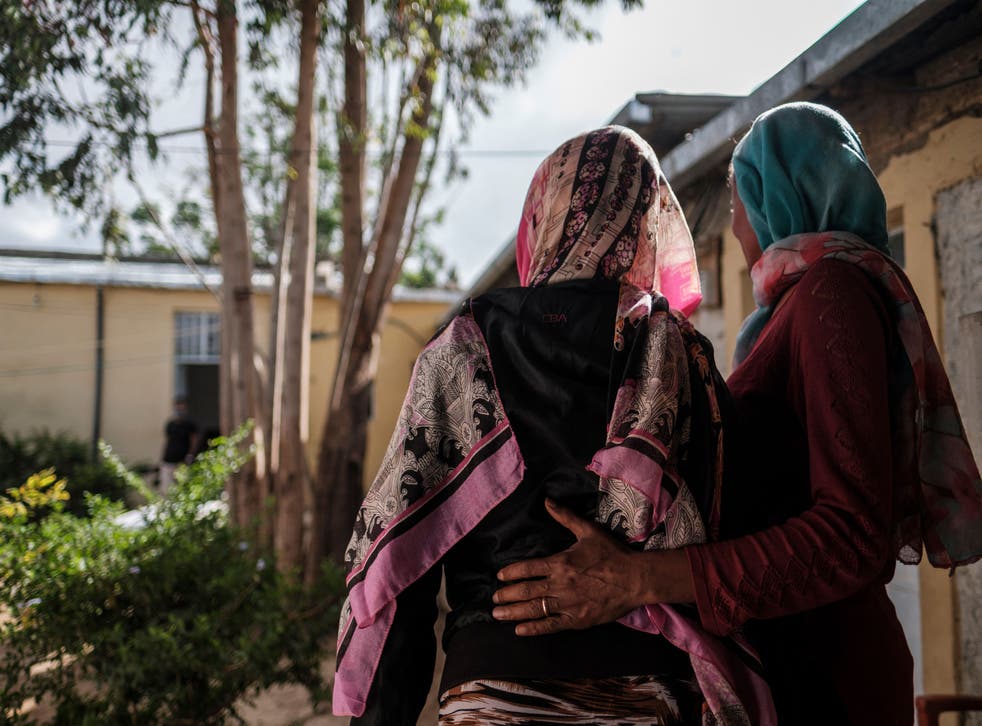 The plight of the Uighur people in China's northwestern region of Xinjiang has been in the sights of western reporters for many months now, with re-education camps, slave labour and forced sterilisation among the charges. Secretly shot footage showed hundreds of young men, blindfolded and shackled, apparently being transferred from a train; more than a million people are said to be in detention.
A few weeks ago, it emerged that Beijing's repression of the mainly-Muslim Uighurs did not stop there. A BBC investigation included interviews with several Uighur women who testified that sexual violence, including rape and gang-rape, was among the weapons the Chinese authorities were deploying in the region.
One of the women, Tursunay Ziawudun, now in exile in the United States, spoke of women being taken out of their cells every night to be raped by one or more Chinese men in masks. She said she herself had been gang-raped three times during a nine-month stretch of detention in 2018. A woman from the Kazakh ethnic minority said she had been forced to strip Uighur women and tie their hands before leaving them to their fate. The woman, Gulzira Auelkhan, said the Chinese men would bid for the "prettiest young inmates".
Join our new commenting forum
Join thought-provoking conversations, follow other Independent readers and see their replies