A century after his birth, what would Charles Bukowski make of the world?
He wrote about the tyranny of menial work, three-day benders and one-night stands. Far from becoming period pieces, the American-German poet's stories have never been more topical, writes William Cook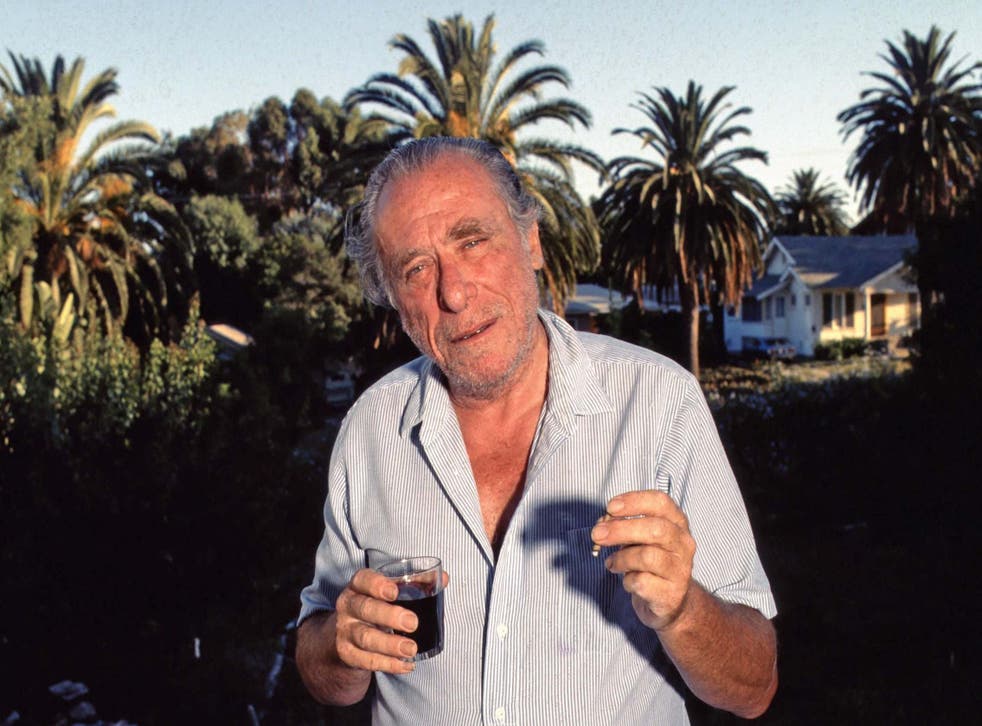 The problem with the world is that the intelligent people are full of doubt while the stupid people are full of confidence," wrote Charles Bukowski. Have you ever heard a better summary of the mess we're in today? In his poems and stories, Bukowski described the futility of modern life better than anyone alive, and 16 August 2020 would have been his 100th birthday. So, to celebrate his centenary, let's all raise a large glass of cheap white wine (ideally a sickly sweet Liebfraumilch, his favourite tipple) and drink a boozy toast to the laureate of lowlife – a man who turned being a drunken bum into an art form, and became one of the finest writers of the 20th century.
Most writers enjoy a brief revival when they die, then sink into obscurity, yet 26 years since his death from leukaemia aged 73, Bukowski has never been more popular. Far from fading away, his work is finding a new audience – in print and on the internet. Far from becoming period pieces, his stories have never seemed more topical. He writes about the tyranny of menial work, the three-day benders and the one-night stands, the brawls and hangovers of the barely functioning alcoholic. No one is spared, least of all himself (his writing is largely autobiographical) and even though few of his characters emerge with much moral credit, he usually comes off worst of all. It sounds like the worst sort of writing – monotonous, miserable, self-obsessed – yet he makes it so readable: moving, revealing and, above all, very funny.
Bukowski rarely strayed beyond his hometown of Los Angeles, and his subject matter was largely confined to his mundane daily life – an endless round of rented rooms, dead-end jobs, seedy bars and damaged women. So what makes his writing special? Three things: honesty, simplicity and sensitivity. Most writers would have been deadened by the life he led – the only protection from the pain – but Bukowski dared to remain alive inside, and moreover he dared to write about it. "We are born like this, into this," he wrote, "into a country where the jailhouses are full and the madhouses are closed, into a place where the masses elevate fools into rich heroes." I wonder what he would have made of Donald Trump or Boris Johnson. He wasn't a political writer, but he knew a bull*****er when he saw one.
Join our new commenting forum
Join thought-provoking conversations, follow other Independent readers and see their replies