Why have British universities stayed silent on the assault on academic freedom in Hong Kong?
The siege may, for the most part, be over but with more than 5,000 pro-democracy protesters in detention, the shadow of a final onslaught lingers over young Hong Kongers. Even their British counterparts have been unable to escape the reach of pro-Beijing intimidation, reports Brian McGleenon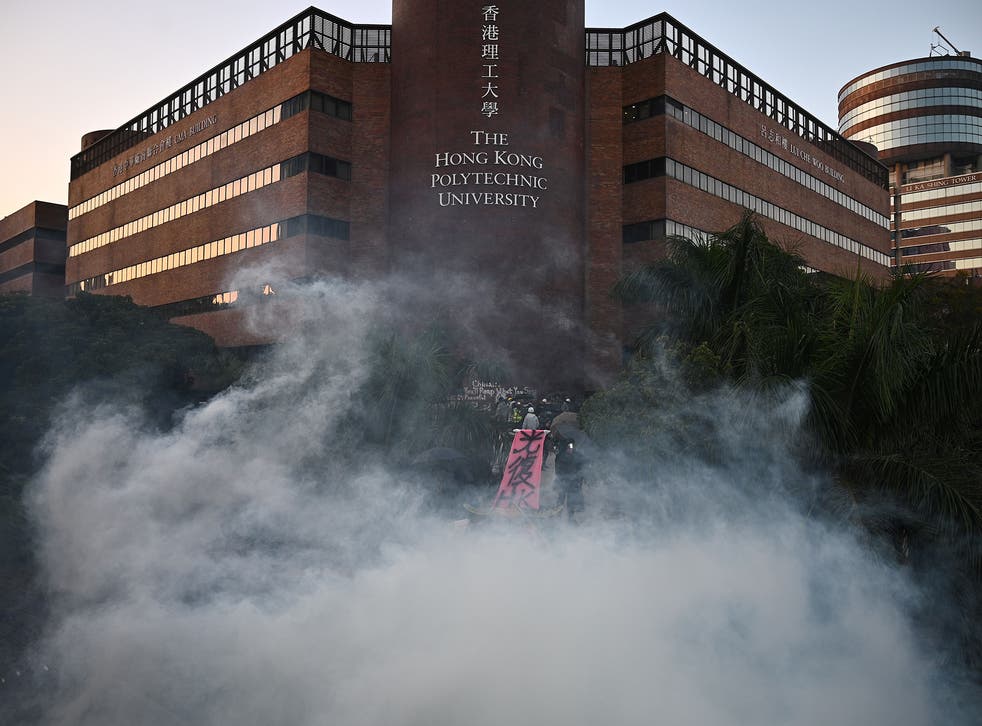 Right now I don't want to leave. We are trapped. If we leave, we will be imprisoned for 10 years. I have to stay until the end," one student protester who had been holed up inside Hong Kong Polytechnic University during the 11-day siege told me last week.
Another, via an encrypted messaging app, described the predicament of those who had barricaded themselves inside: "The students trying to escape have asked the police if it is safe to do so, but when encouraged to come out they are shot with rubber bullets, almost at point-blank range. They then shoot teargas canisters, and many of those leaving the campus cannot breathe and drop to the floor."
Pastor Tam, a local cleric who led the parents of those inside to the police lines, expressed fears there would be "suicides in acts of desperation and despair". As the siege neared its conclusion, one of the activists upholding their last stand messaged: "We are still surrounded. We refuse to leave. We will be charged with rioting, a conviction that could carry a 10-year sentence. We have little food and water left."
Join our new commenting forum
Join thought-provoking conversations, follow other Independent readers and see their replies