'This is not what we fought for': The battle to end Iran's ban on female football fans
For the first time in 40 years, women in Iran have been permitted to attend a football match. After years of relentless activism, it's a hard-won victory, but, writes Harriet Marsden, it cannot erase the tragedy of 'Blue Girl' Sahar Khodayari's death
Thursday 10 October 2019 20:32 Comments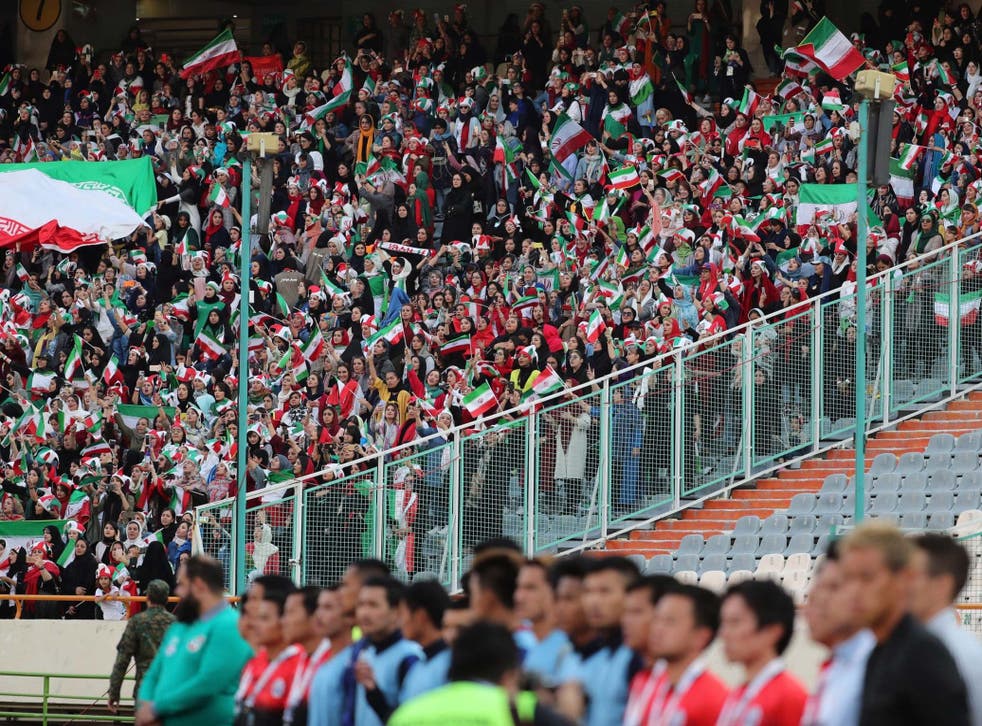 When Iran beat Cambodia 14-0 in its home qualifier for the 2022 Qatar World Cup last night, only one corner of Tehran's stadium cheered. A small section, ringed with metal fencing, was packed full of jubilant Iranian women, sporting painted faces and national flags. Hundreds more queued up outside. It was a pocket of celebration in a nearly empty stadium. Because for the first time in four decades, Iran had allowed women to buy tickets to a match.
It was too late for Sahar Khodayari. Almost a month ago to the day, the young Iranian woman died in hospital after setting herself on fire after discovering that she might be facing a six-month prison sentence for trying to sneak into a match. She died a week later from her injuries.
Fifa, the world's football governing body, hailed yesterday's move as "a real moment for change", following increased pressure on the Iranian government and football federation to end Iran's ban on women watching men's sporting events. But Amnesty International has called it a "cynical publicity stunt".
Join our new commenting forum
Join thought-provoking conversations, follow other Independent readers and see their replies