Martina Navratilova: 'Learning multiple languages helped me on the court and in life'
Frustrated in her desire to learn the piano and unable to find anyone in her small Czech village to teach her English, Martina Navratilova sought out French and German lessons instead. Here, in an extract from a new book, the tennis superstar says the sport that made her name is a language too
Sunday 02 February 2020 21:09 Comments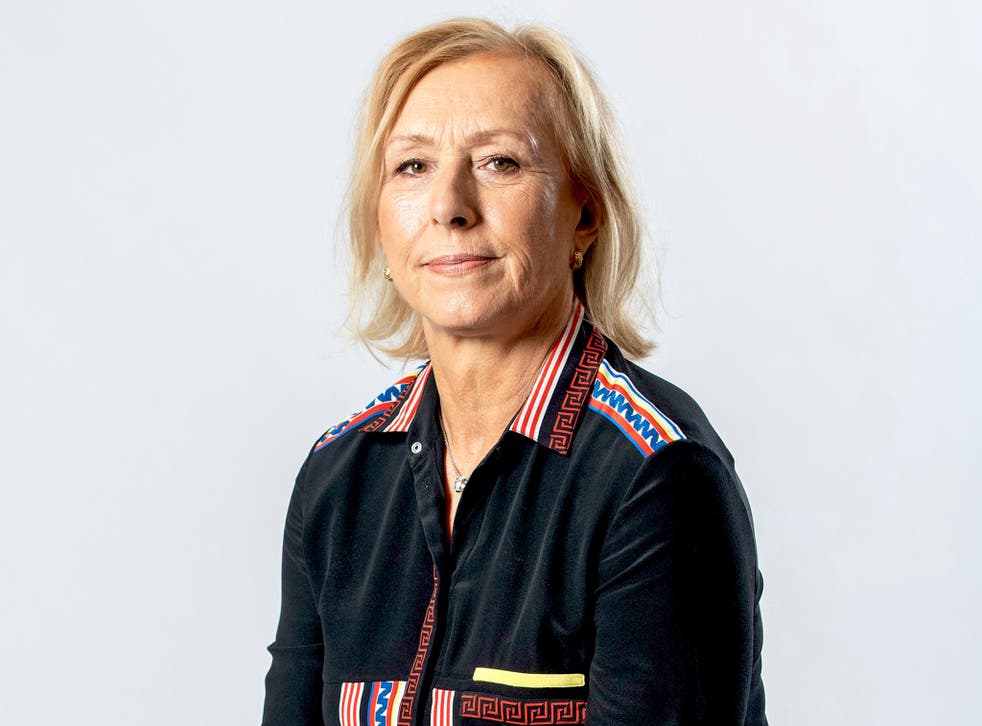 Two "passports" expanded my horizons, transformed my life and opened up the world: the game of tennis and languages. To learn a different language is to encounter a different logic, a different cadence, a different sequence of words. It prepares you to think differently and to adapt, and tennis is all about adapting, every point, every shot. You have to figure things out fast and react to instantly changing circumstances.
And strangely enough, I believe being left-handed, the odd one, has helped me with language and tennis. We lefties are more versatile. We have to flip everything, we have to learn how to flip the script. We learn to think sideways, on the court as well as in our speech.
Becoming multilingual has helped me so much. It has sharpened my brain and reflexes. Beyond tennis, I think speaking more than one language helps make you a better person too. With even just one other language, people broaden their horizons, they open themselves up by letting in a different way of communicating and thinking. And they naturally become more open-minded, less insular, about everything.
Join our new commenting forum
Join thought-provoking conversations, follow other Independent readers and see their replies