Why 'the only conductor politicians have ever heard of' is leaving the UK
Sir Simon Rattle has been the most successful champion of orchestral music and opera for more than three decades. His departure strikes a chord across both politics and media, writes David Lister
Thursday 18 February 2021 21:30
comments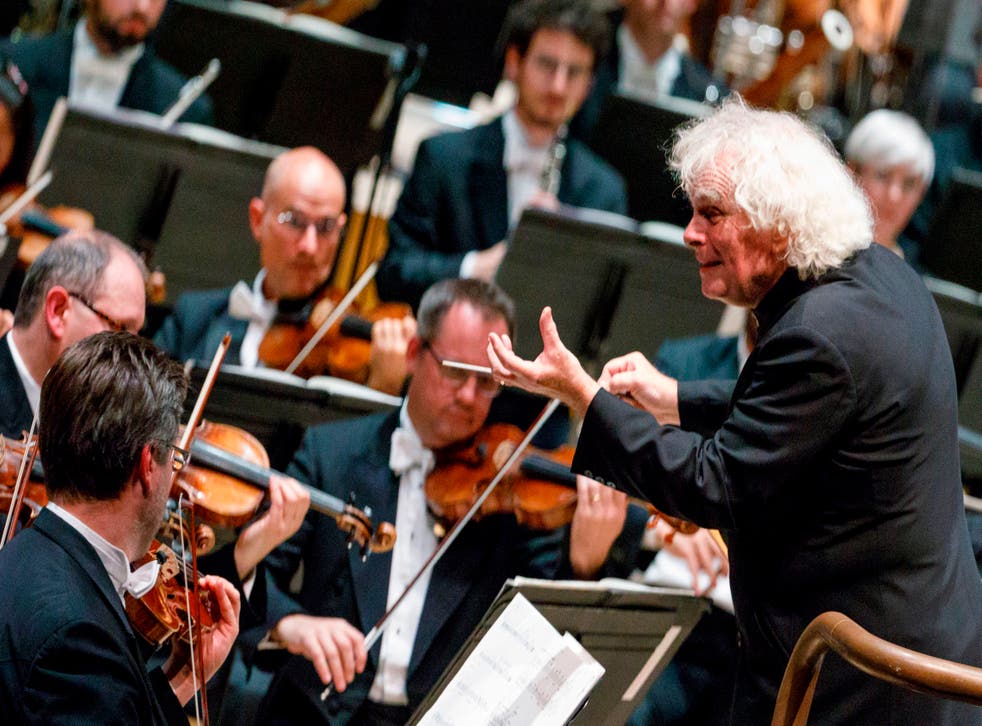 At the height of a pandemic, the fact that a classical music conductor is leaving a London orchestra shouldn't count for very much. Frankly, even in normal times the departure of 99 per cent of conductors would barely make a headline. But when Sir Simon Rattle announced he was leaving the London Symphony Orchestra (LSO), it not only made headlines, it stunned Britain's musical world.
To add insult to injury, Sir Simon wasn't just swapping one podium for another. He was leaving the country, moving to a German orchestra and, perhaps most striking of all, taking out German citizenship.
OK, the tempo is slow in classical music and the move from the Barbican-based LSO won't actually happen until 2023. Nevertheless, the shock waves were palpable. Norman Lebrecht, veteran classical music writer and critic, and founder of the Slipped Disc classical music website, says: "British music has just lost its most effective voice. He has been, for three decades and more, the most successful champion of orchestral music and opera at the summits of politics and media… whenever a voice was needed to champion a musical cause, Simon Rattle would get on the phone to Whitehall or sign a letter to The Times and the wheels of redress would start rolling.
Join our new commenting forum
Join thought-provoking conversations, follow other Independent readers and see their replies