Mea Culpa: sparks fly as knives are sharpened
Questions of style and usage in last week's Independent
John Rentoul
Saturday 19 October 2019 16:41 Comments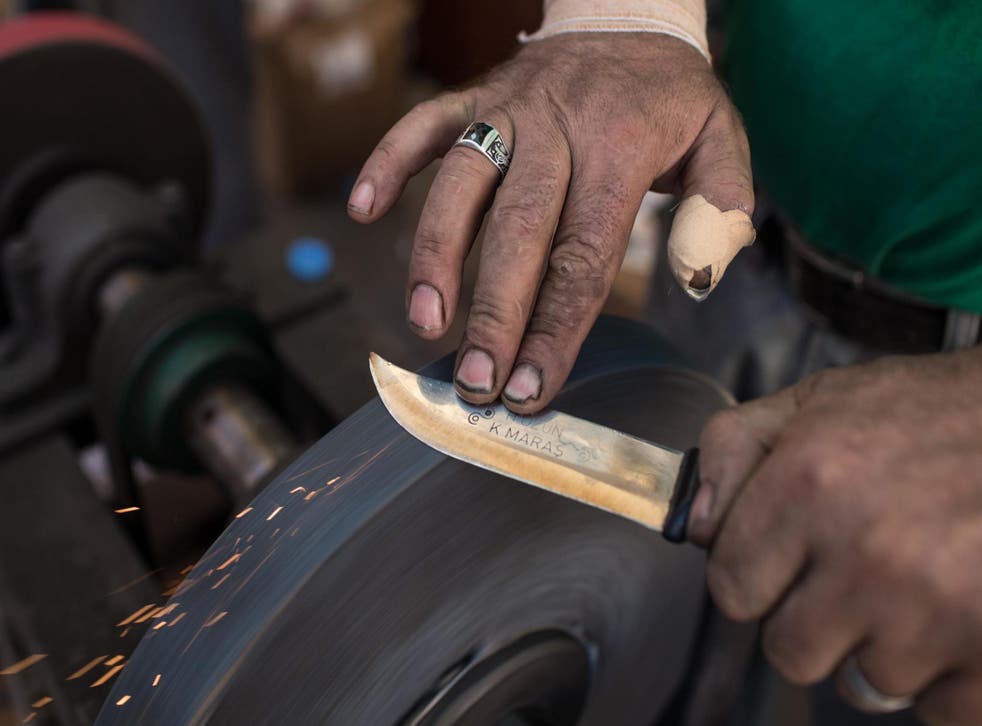 Our report on the latest figures for recorded crime began: "Knife crime has risen to a new record in England and Wales, sparking calls for authorities to 'break the spiral of violence'." I know "sparking" is a useful journalese word, that seems a bit livelier than "prompting", but it conjured up for me an unfortunate image of thugs sharpening their knives on an old-fashioned grinder, sending sparks flying.
White-water ride: Cliches rise and fall in popularity. I hadn't seen "raft of measures" for a while, but it cropped up in a news-in-brief item last week. "The absence of a housing bill from the Queen's Speech has cast doubt on a raft of measures pledged by the last prime minister," we reported.
I was so pleased to see it, and the accompanying vision of Theresa May lashing logs of legislation together and launching them down the rapids running through parliament before they were lost in a hidden backwater, that I wondered if I should campaign for the phrase to be used more often.
Register for free to continue reading
Registration is a free and easy way to support our truly independent journalism
By registering, you will also enjoy limited access to Premium articles, exclusive newsletters, commenting, and virtual events with our leading journalists
Already have an account? sign in
Join our new commenting forum
Join thought-provoking conversations, follow other Independent readers and see their replies