analysis
Billionaires racing to space can't escape reality of the climate crisis
Space jaunts by Jeff Bezos and Sir Richard Branson are hard to justify in an era of escalating climate impacts, experts tell Daisy Dunne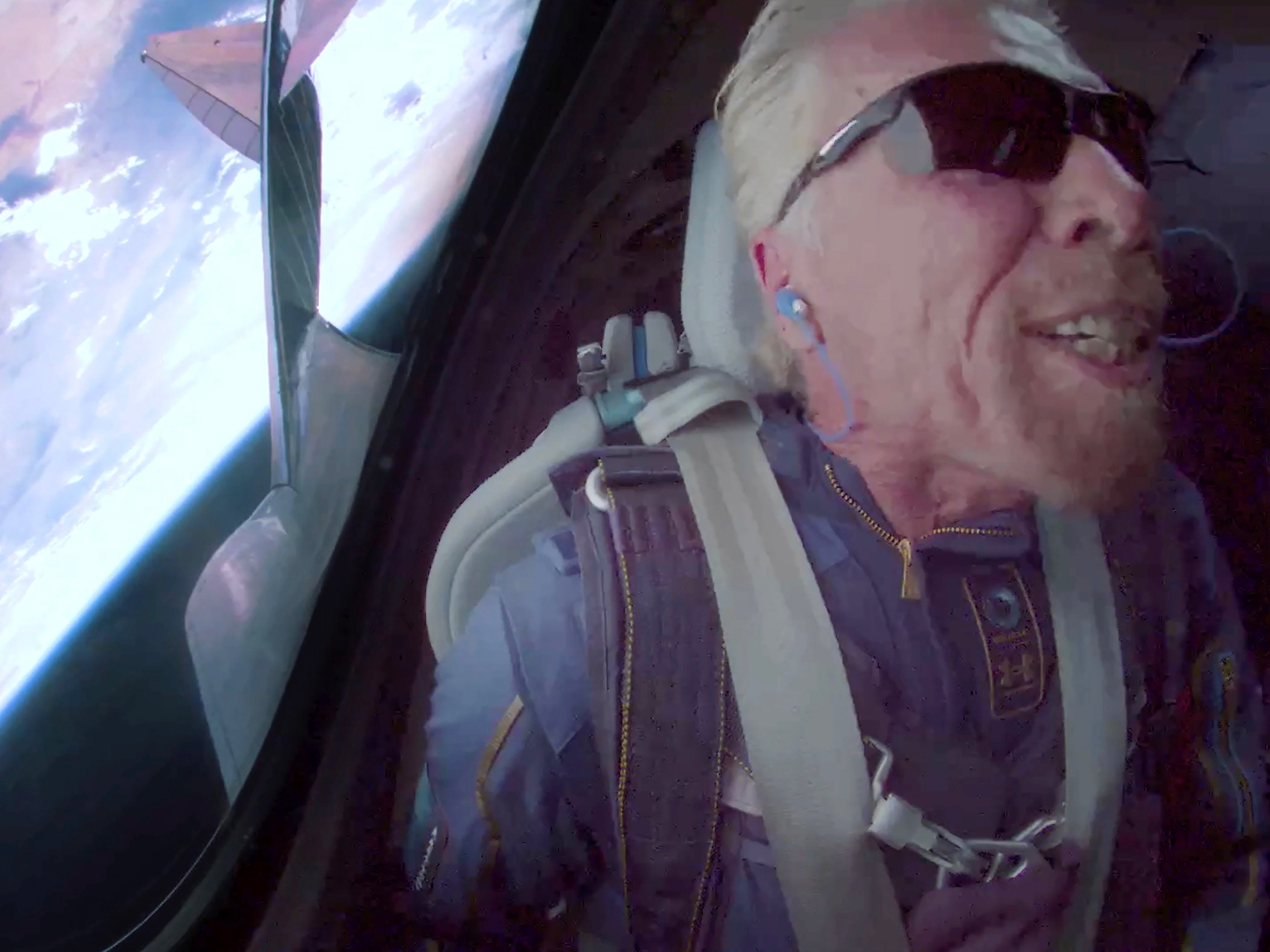 As much of the world battled extreme weather events this week, billionaire Jeff Bezos was preparing to blast into space on the first crewed flight of his rocket ship New Shepard.
Built by Mr Bezos's firm Blue Origin, the ship is designed to cater for a growing demand for private trips to space. It lifted off on Tuesday at 2pm BST from a private launch site near Van Horn, Texas.
Mr Bezos is one of several billionaires battling to pioneer space tourism for the ultra-rich. Earlier this month, Sir Richard Branson "fulfilled a childhood dream" by making it to the edge of space on board Virgin Galactic's rocket plane VSS Unity. SpaceX's Elon Musk also has plans to take civilians into space as early as this year.
Join our commenting forum
Join thought-provoking conversations, follow other Independent readers and see their replies