Books of the month: From Nick Hornby's Just Like You to Laura Bates's Men Who Hate Women
Martin Chilton reviews six of September's releases for our monthly book column
Tuesday 08 September 2020 08:36
comments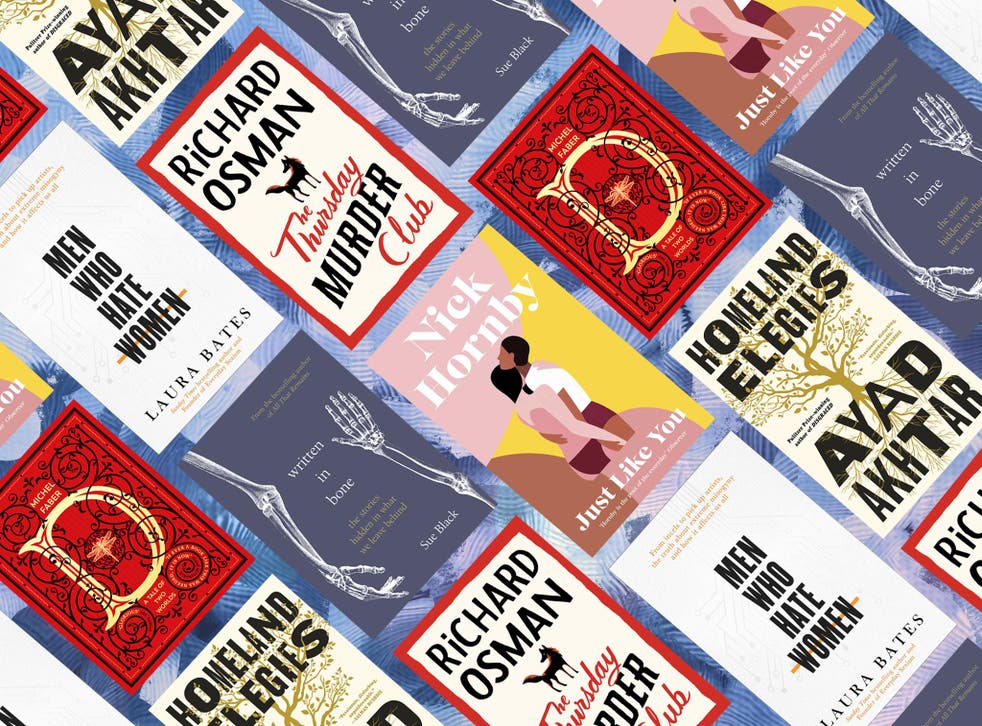 September brings a deluge of new books – 590 hardbacks on the first Thursday of the month alone – and a host of celebrity memoirs including Will Young's To Be a Gay Man, Caitlin Moran's More Than a Woman, Ant and Dec's joint autobiography Once Upon a Tyne, Vinnie Jones's Lost Without You and Martin Amis's "novelised autobiography" Inside Story.
Second World War buffs will enjoy Robert Harris's V2 (Cornerstone) and Helen Fry's engrossing tale M19 (Yale University Press), which details the exploits of the secret organisation that rescued allied troops from behind Nazi lines. The gadgets they used – including playing cards that peeled back to reveal maps – are like something dreamt up by James Bond's mad scientist Q.
According to Michael Wood's dazzling and detailed The Story of China (Simon and Schuster), so many bodies were hurled into the waterways of Zhejiang during the 19th-century Taiping rebellion that the rivers were "choked with the dead and covered with a thick white film of 'corpse wax'". While Louise Hulland's important investigative book Stolen Lives (Sandstone Press) looks at modern Britain, where an estimated 136,000 people are in some form of slavery.
Join our new commenting forum
Join thought-provoking conversations, follow other Independent readers and see their replies