England star Emily Scarratt: 'I'm basically the manual labour on our family farm'
The world's best women's rugby player tells Lawrence Ostlere how she has had get creative during sport's hiatus in order to stay sharp ahead of the Six Nations' eventual finale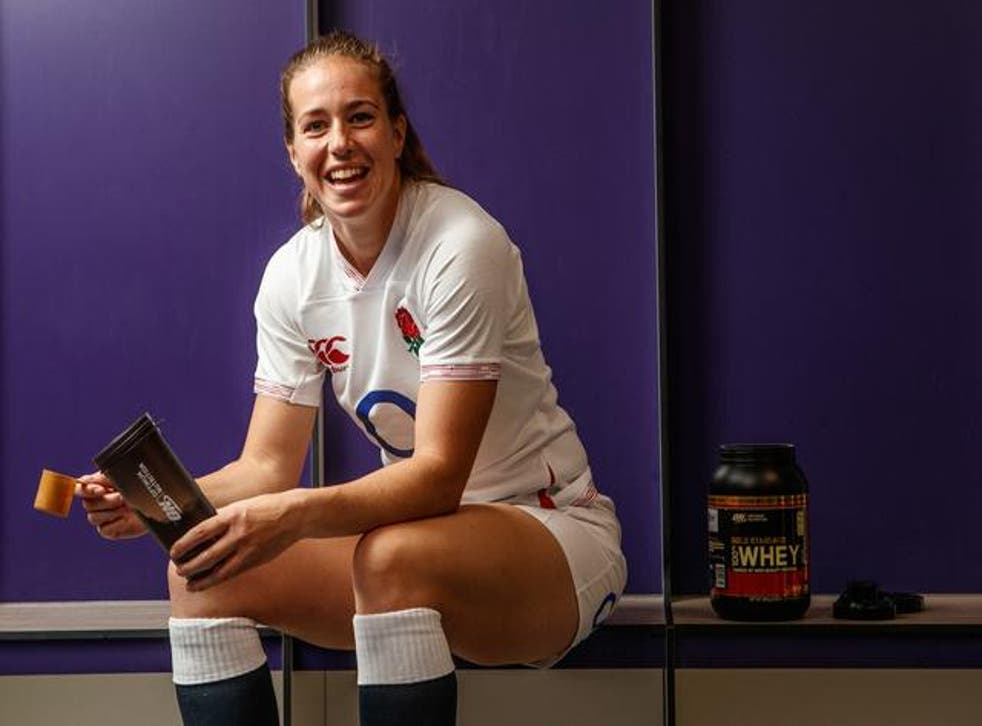 It was only a few months ago that Emily Scarratt was out in Tokyo collecting the 2019 World Player of the Year award; only a few weeks ago she was helping England towards a second successive Six Nations grand slam. Then lockdown intervened and brought her back to earth, quite literally.
"I'm basically the manual labour," Scarratt says wryly of her current role, helping out on her family's beef and potato farm. "I'm not particularly skilled in anything too technical so I leave that up to dad. I'm pressure washing things, moving things… we had some trees fall in the bad storms just after Christmas so I've been chopping those up and moving them around. It keeps me active, it's hard work. I thought I was fit and then I do some of those jobs and realise... maybe I'm not."
It has been something of a unique lockdown experience compared to most pros. When she's not been toiling the Leicestershire land, Scarratt has had to get creative, turning a few bits and pieces knocking around the farm into an agricultural gym.
Join our new commenting forum
Join thought-provoking conversations, follow other Independent readers and see their replies