Francis Ngannou's title win marks UFC's most real fairytale so far
Working in a sand quarry at the age of 10 and living homeless on the streets of Paris prepared the French-Cameroonian to realise a complicated destiny, writes Alex Pattle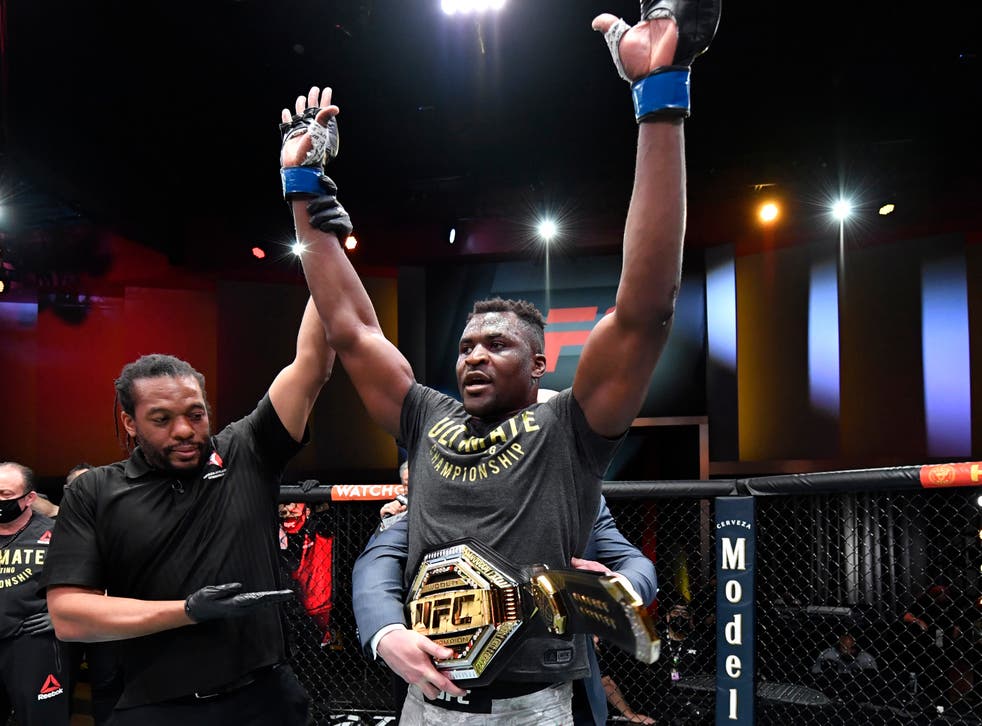 As the greatest heavyweight in UFC history crumpled to the canvas at UFC 260, it was difficult not to feel a slight sense of sadness.
Stipe Miocic, at 38 years old, has beaten everyone there is to beat – including Francis Ngannou – and the Croatian-American's blue collar story and part-time job as a firefighter have endeared him to fans of MMA.
But in Saturday night's main event in Las Vegas, an even more inspiring story took centre stage as Ngannou exacted revenge on Miocic three years after a humbling decision loss to the heavyweight champion.
Join our new commenting forum
Join thought-provoking conversations, follow other Independent readers and see their replies